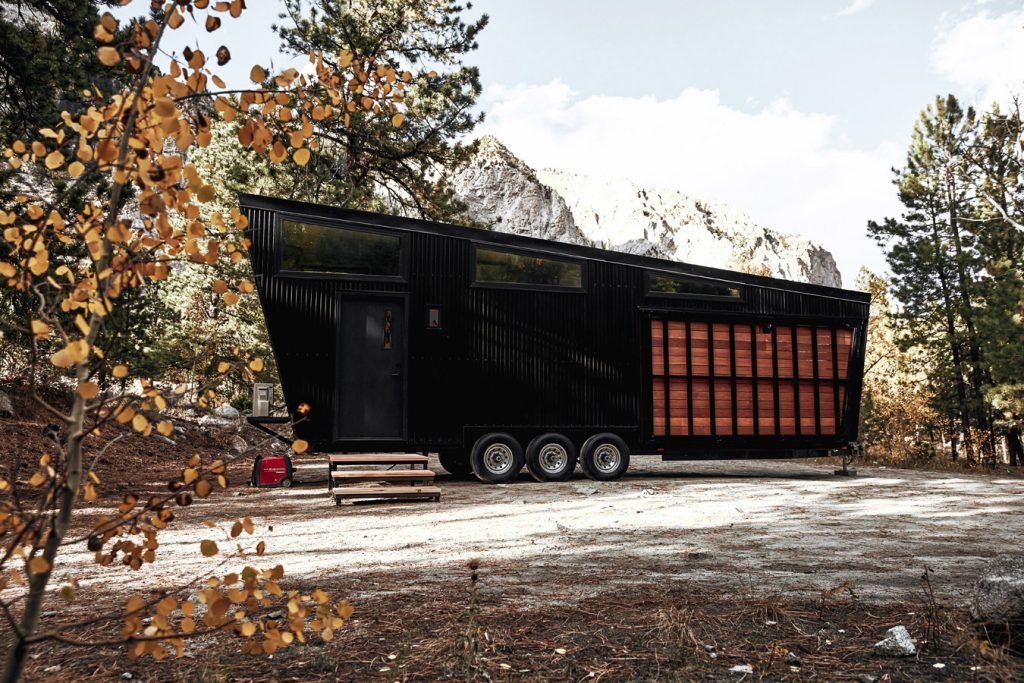 Just In Season: The All Black Draper
---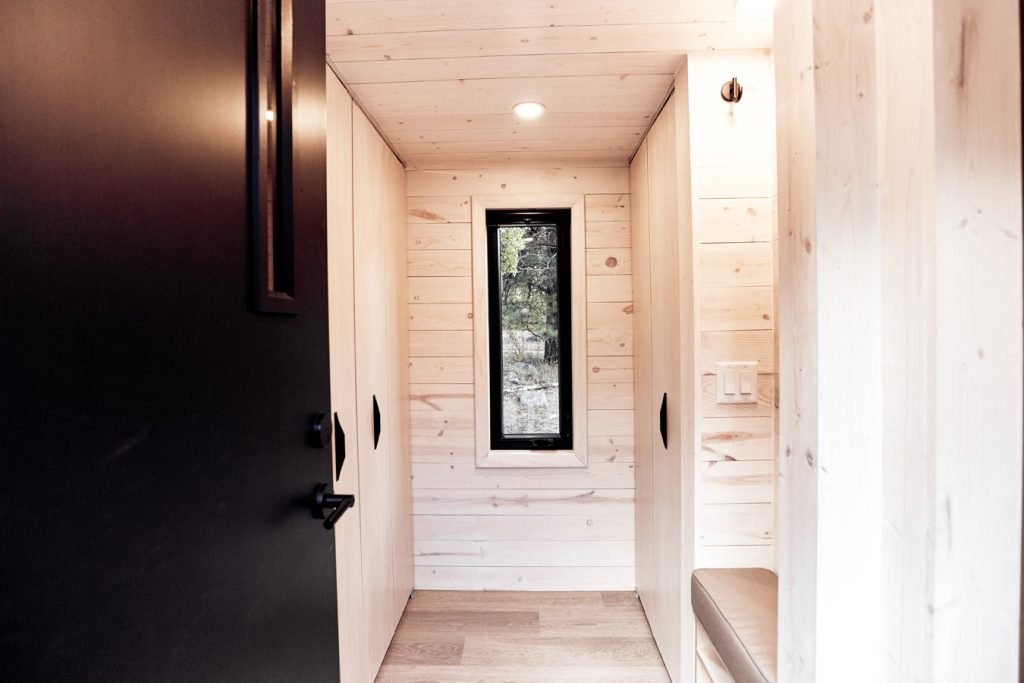 Well not all black, just the exterior. The light wood interior allows the exterior to pop and to not feel cramped inside. However, nothing quite stands out like an all black home. Not to mention, around this time of year, it is very fitting. No decor is needed with the Draper, as the home itself feels festive. Furthermore, some really love the sleekness of the home for all year round. Follow what you love and you will never be disappointed.
"Darkness falls across the land, The Midnight Hour is close at hand."

-Rodney Lynn Temperton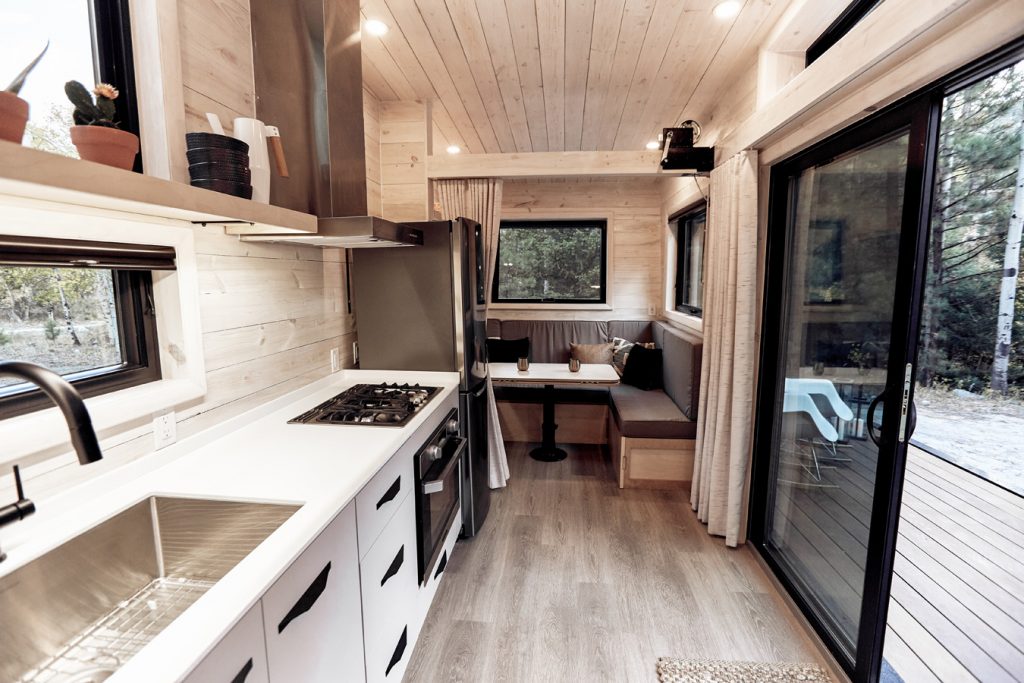 Speaking of the season, just imagine giving out treats of the front patio! From the comfort of your home, you can celebrate the fun. The convenience of going inside to make a haunted drink or to grab more treats. While we do not often think of these homes for events, they can be the centerpiece to your holiday festivities. Furthermore, consider what part of the holidays means the most to you. For me, it is to bake and dress in the spirit of the holiday while also watching festive movies. Maybe for you it is handing out the treats, or maybe going out all dressed up. Regardless, the point is to enjoy yourself and have fun.
Halloween Decor
---
Just because you're living tiny, does not mean you can't celebrate the holidays. Matter of fact, it makes the decor shine even more. The only thing that you must always keep in mind is storage. There needs to be a place in your home or nearby that you can store these items out of season. Realistically, this is where those storage centers come in hand. Or, you can go all out! Why not have Halloween all year? Some may be horrified at the idea. However, if you love the season and the decor surrounding it, you can add subtle touches for all year round.