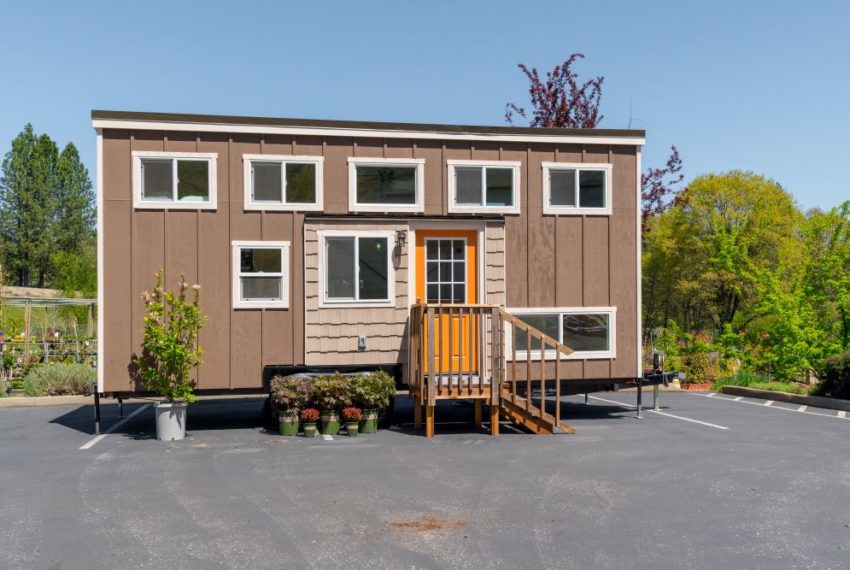 Are You In Need Of A Roomy Retreat?
---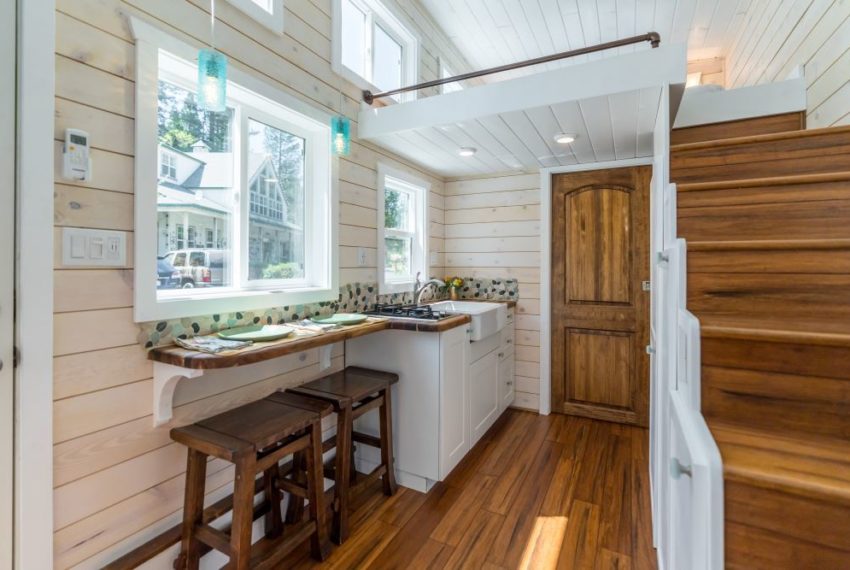 This California based home is perfect for your summertime needs. From the outside, it appears to be a standard 24′ tiny home. Yet once inside, you begin to understand why it's named Roomy Retreat. There is plenty of space to relax and enjoy time with others. It provides a moderate kitchen featuring just the necessities: induction cooktop, 7.3 cubic ft refrigerator and a convection microwave. Along with an adorable dining area that can double as a prep table, due to the butcher block counter. Significantly, tile backsplash really makes this section of the house pop.
"Nowhere can man find a quieter or more untroubled retreat than in his own soul."

-Marcus Aurelius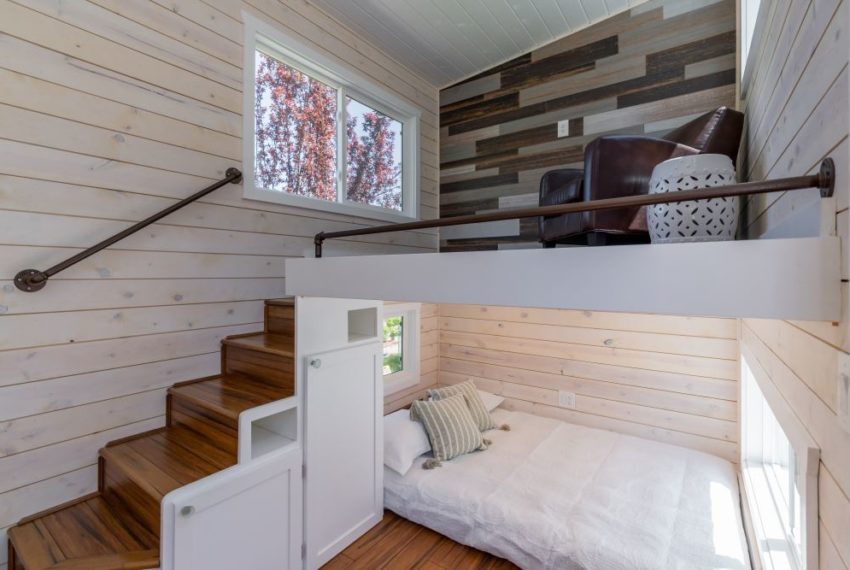 Continuing on, you see a unique choice in this home. The builders at Sierra decided to put the living room on the loft and a sleeping section on the main floor. A great idea for those that do not want to climb into bed. Additionally, with two lofts you have so many options of how you want to flow your home. Notably, the layout is just as important as decoration. It defines how you want to live in your designated space. Moving furniture around can surprise you; since you may like a style you weren't expecting.
Fine Details
---
Sometimes, it is the other pieces of the home that make your life easier. Things that are basic wants like a hot water heater or a mini split heating and air conditioning system. Or even needs like an RV 50 amp service, long lasting standing seam metal roof, LVT flooring, and LP siding. Then there is the icing on top items. Those include, washer and dryer hookup, storage space in the staircase, and a queen sized master bedroom.
Although, what really matters is who and what you choose to fill your time with. Furthermore, consider if this home is roomy enough for you. You may find more time spent doing more meaningful things to you. Rather than be concerned with space.