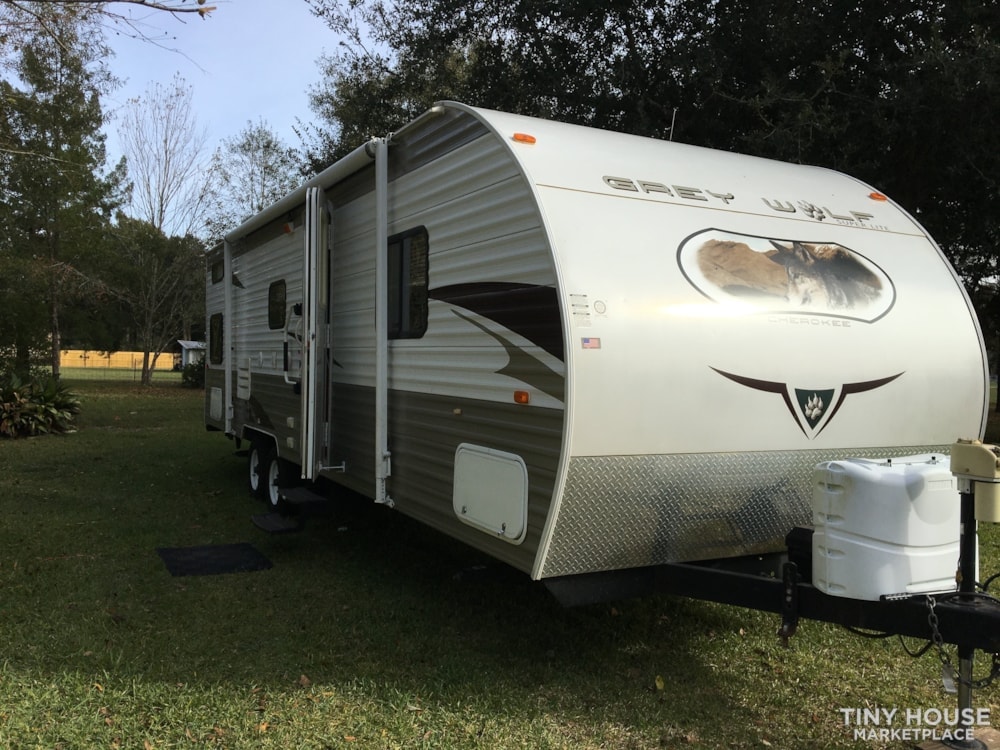 Take A Trip To The Wilderness With The Grey Wolf Camper!
---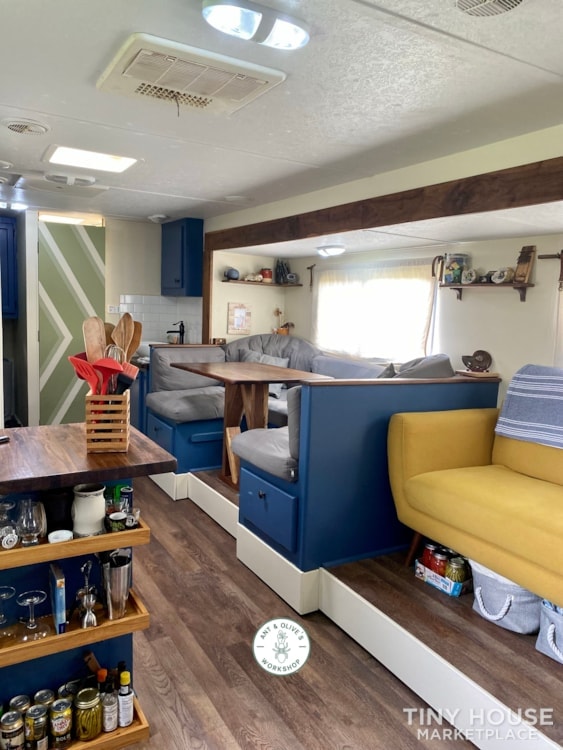 A fully furnished home allows you to see it's full potential. In this case, the furnishings are not all available with the home. However, I find that it shows all the possibilities of using the space. Or, simply ideas that you can incorporate into your daily life. Comparatively, it's not often I find a renovated camper available for purchase. Especially one so customized for full time living. The Grey Wolf Camper is perfect for either a nomadic or resting lifestyle. The bunkhouse was converted into a closet and work space. This makes it easier for those that work from home to transition.
"The wolves knew when it was time to stop looking for what they'd lost, to focus instead on what was yet to come."

-Jodi Picoult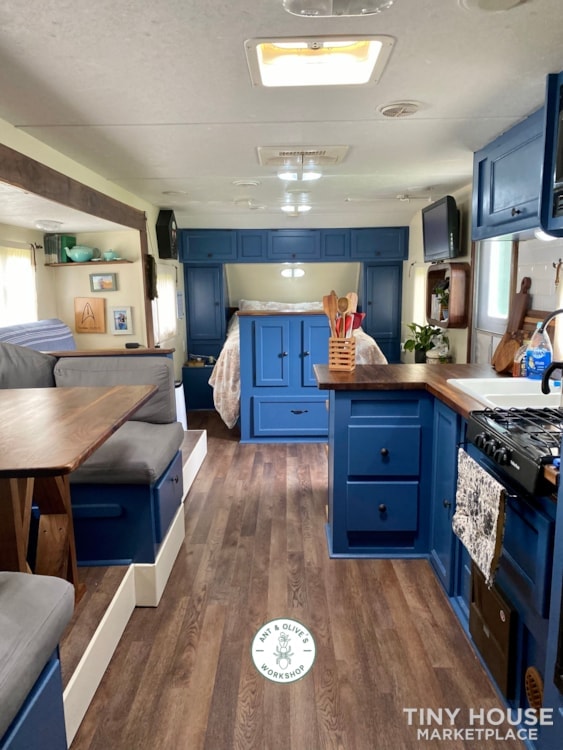 Additionally, I do have a soft spot for campers. I really appreciate the slide out feature, which allows you to pick up and move easily without giving up permanent space. When the camper is open, you have access to a full kitchen and more. Not to mention, the creative ways they managed to save space. Strategic shelving and hanging storage minimizes the need for more furniture. Also, consider how the use of color in this camper defines key spaces. It helps your brain separate the space into "rooms" without actual walls or dividers.
Part Of The Pack
---
When I said custom earlier I meant it. This camper features custom butcher block countertops, a farmhouse table, shelving, antique desk and more. While individual items on the shelving are not available, all furniture comes with the home. Moving to the bathroom, you have a 2′ x 3′ combination tub and shower. Furthermore, there is a propane furnace and a water heater that is electric but with a propane feature. While up for sale, the seller has capped off these features. A lot of love and care was designed into this home. Make this home your new den and become part of the Tiny House Pack.