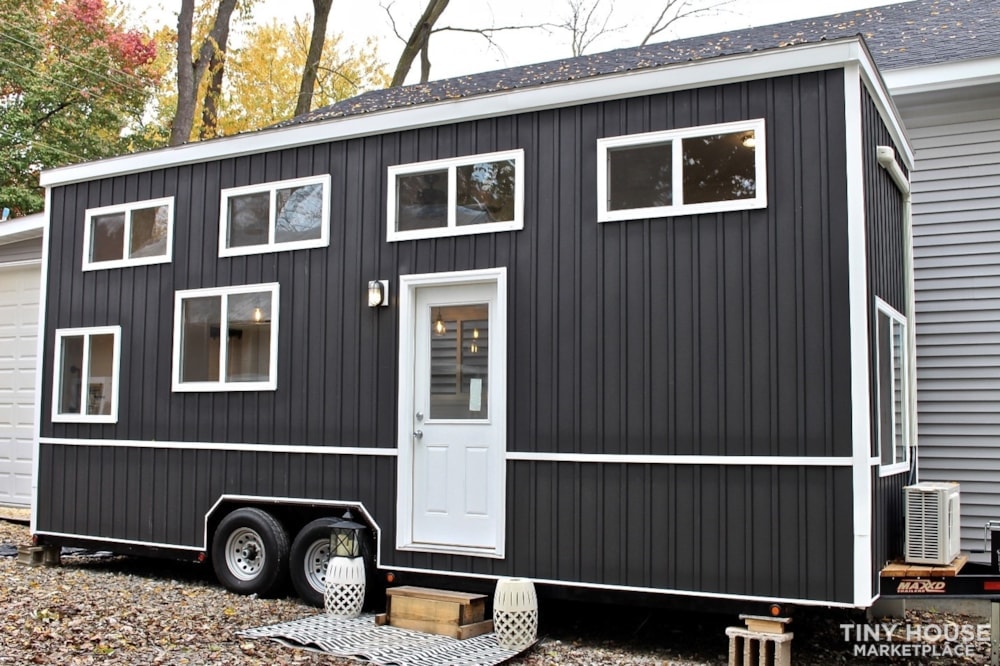 ---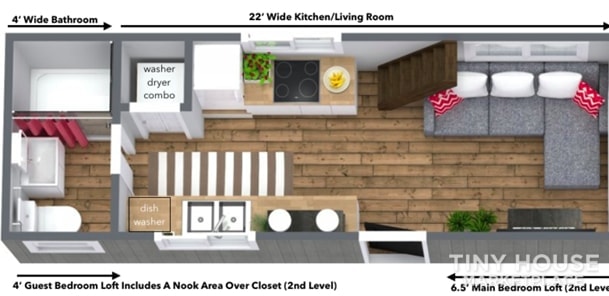 This Tiny Home Is As Classic As It Is Modern!
---
The term classic and modern seem like double negatives. However, this home manages to achieve the feeling of both. Between elegant touches and modern simplicity this home owns it's look.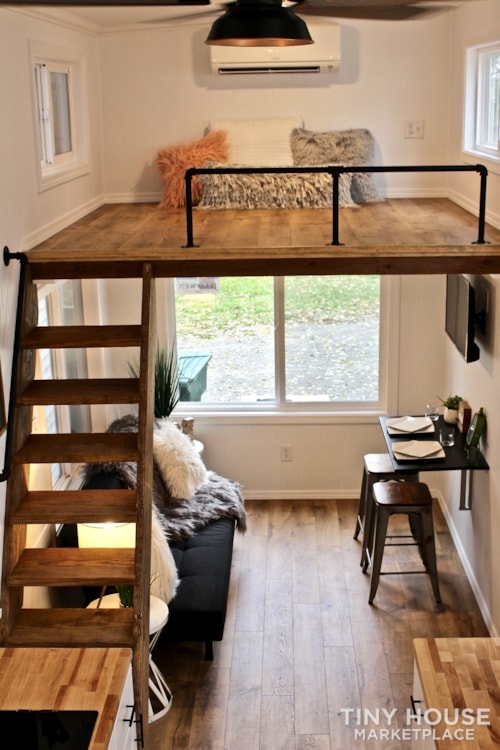 The exterior of this home is sleek and modern in design. Achieved through the color choice of black and white, along with contemporary lines. Once you enter this home you are greeted with the main focal point: the wood flooring. Wood flooring has become very timeless but the choice of texture and staining gives it a more classic look. Choosing a decoration like faux fur adds to it's classic design. Living here you could add golds and antiques to add even more of a classic feel. Or, you can dive into the contemporary elements of this home with minimalist art. However, I believe this home shines when both are elevated.
"Elegance is a glowing inner peace. Grace is an ability to give as well as to receive and be thankful. Mystery is a hidden laugh always ready to surface!"

-C. JoyBell C.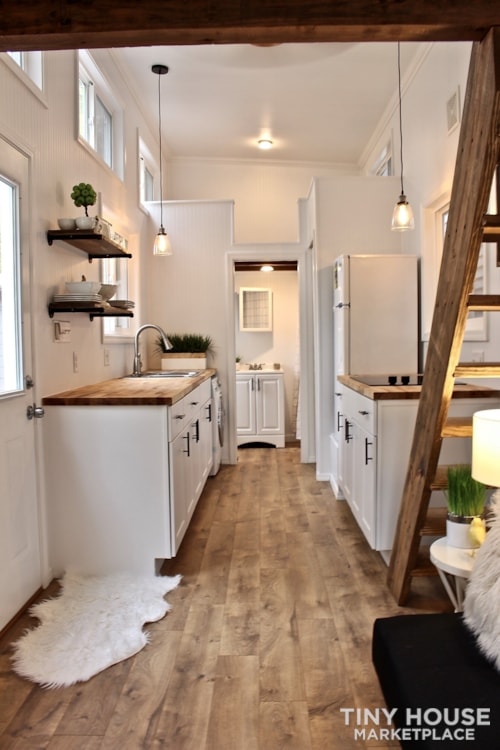 I love how both sides of this home continue with the theme of being classic and modern. While the living room area felt more classic, the kitchen feels much more modern. The clean white cabinets are a current staple in modern homes. However, it still adds some classic elements through matching the countertops to the floor and the overhead lighting. Being able to balance between these two styles gives an absolutely timeless look.
This home is available now! Not shown is an immaculate bathroom with a 48″ bathtub/shower and a hidden space for a washer and dryer. Brand new appliances and furniture makes this home a steal.