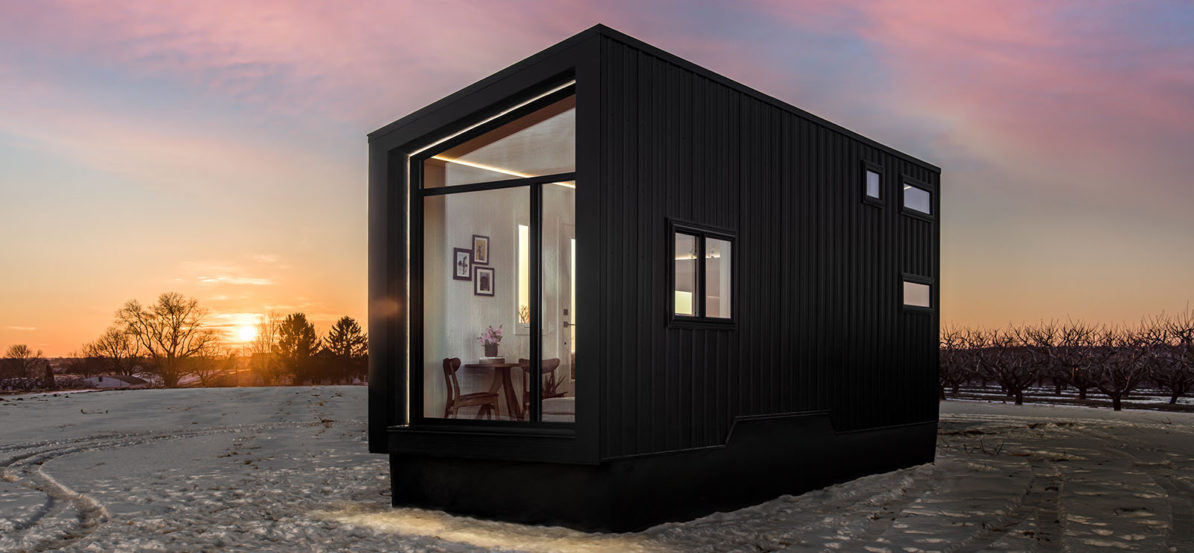 In The Luna, Ambiance Is The Key To Comfort!
---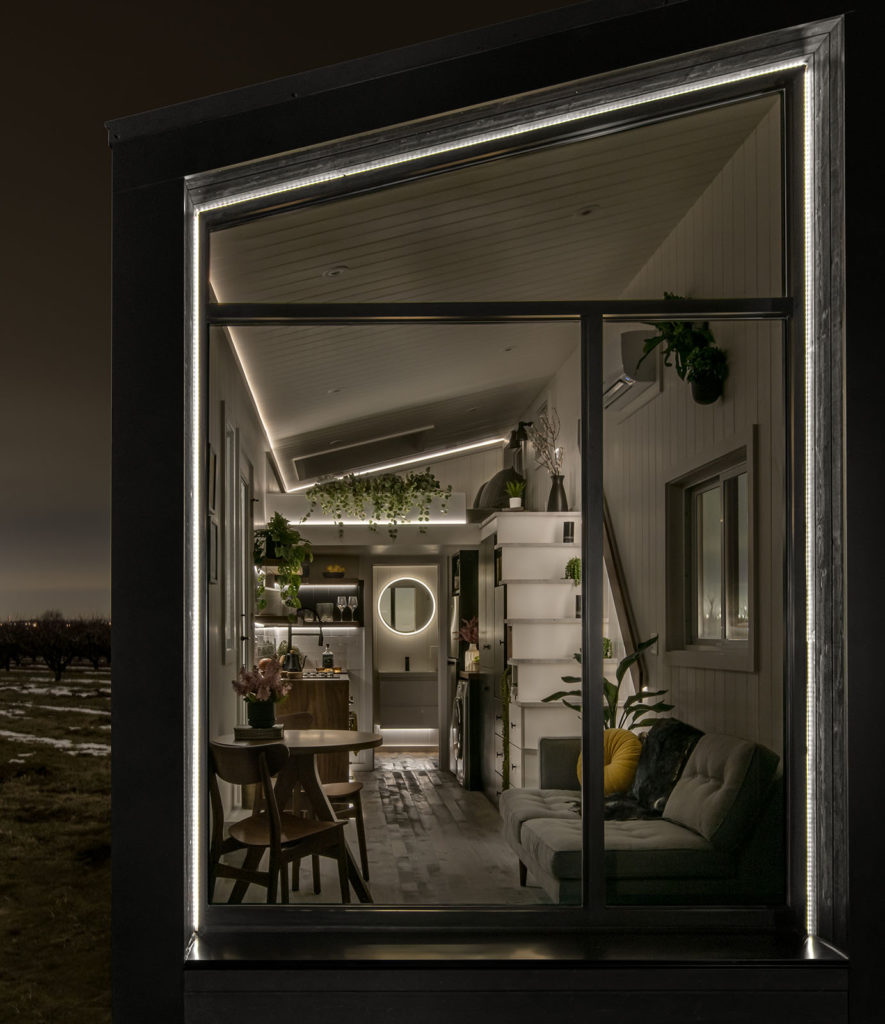 Seeing some of these tiny homes at night is like star gazing. Especially, with a home like the Luna. The black exterior combined with a glass window wall makes it pop in the dark. Although, what really makes it a star is the mood lighting. Having the light go around the frame accentuates the asymmetrical roof line. Adding more space to the already open floor plan. Whether gearing up for a night of fun or settling into a nighttime routine, this lighting is perfect.
"There are nights when the wolves are silent and only the moon howls."

-George Carlin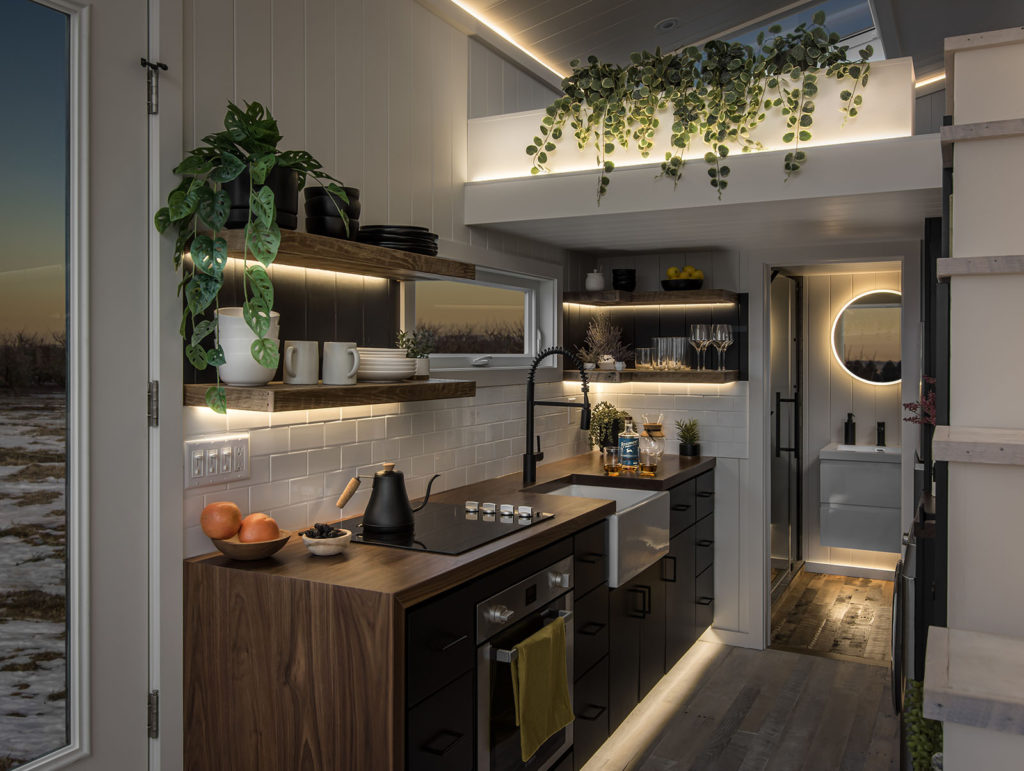 On the side, this home would also be perfect for this time of year. Dimming lights just mesh so well with cold weather and the holidays. When I see a home like this, I imagine playing Lo-Fi music and baking to holiday movies. I adore making holiday treats that are fun and decorative. There is a happiness people have when receiving hand made treats. Furthermore, the season of giving is not exclusive to Halloween. While items are difficult to store, treats always have a home in someone's belly. Overall, the holidays are great because you have so much to celebrate and enjoy.
Apparel Of The Season
---
Probably the best part of Halloween is the dressing up. Typically, I take this time to pull out clothes or outfits that are too much for daily life. For instance, my favorite costume is an animal onesie. While adorable for the season, is a little odd the rest of the year. Furthermore, there is so much freedom in dressing up. You can be whoever, or whatever, you want to be. All you need is the confidence to sell it. So remember this is the season to be a little unique. Since what really matters is having a good time with people you enjoy.