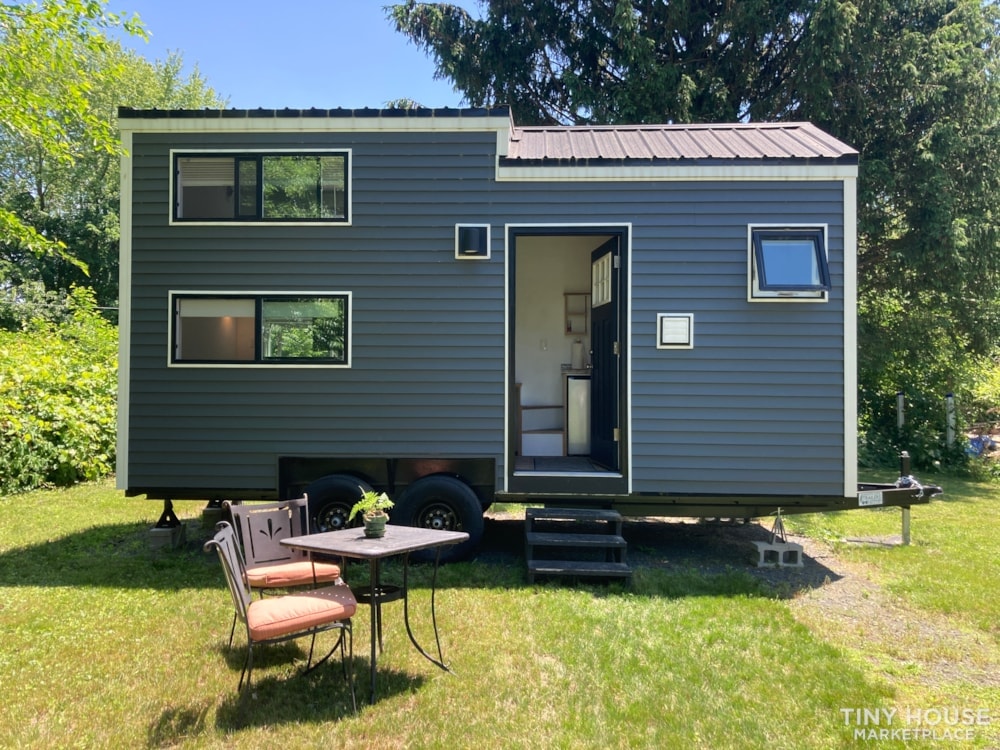 ---
Let The Hoosic Lead You Into A Simpler Life!
---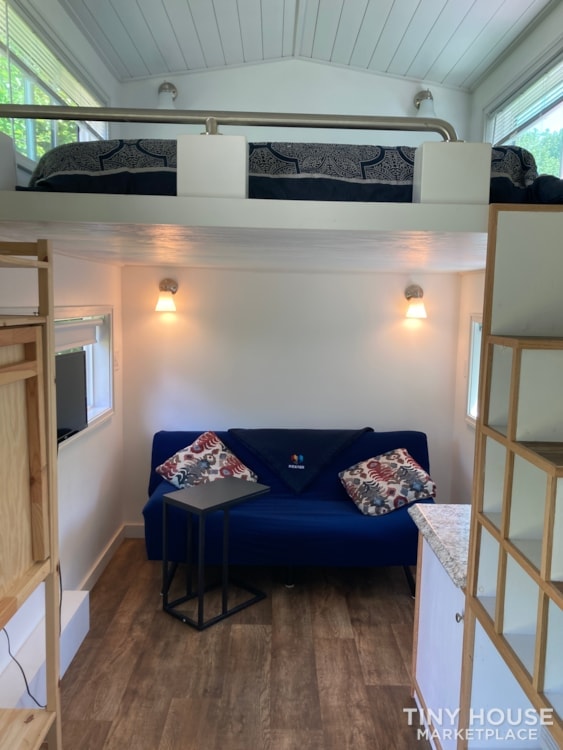 How often do we truly use all the space that's available to us? As priorities change, excess space is not necessary. The Hoosic does not have unnecessary space as everything has a purpose. There is no room for clutter; each item has a designated home. Mess and clutter end up filling our free space. This adds to our anxiety and negative feelings about our home. Consequently, a change must occur in order to break the cycle. Creating a more simple and unique to you routine is the key to this. Find what system works best for you in a tiny home.
"Simplicity is not the absence of clutter, that's a consequence of simplicity. Simplicity is somehow essentially describing the purpose and place of an object and product."

-Jonathan Ive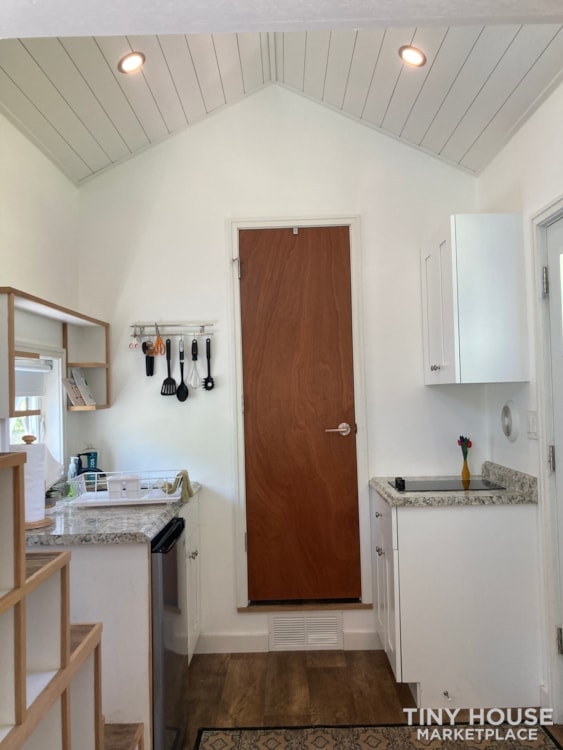 Additionally, this homes value is worth more than listed. Originally built by B&B Tiny Houses, starting at $62,000.00. Purchasing a lightly lived in home is a great way to get your feet wet in the Tiny House Movement. More so, you can see that tiny homes still have value in the market. If you decide to change your mind later, selling is an option. However, living tiny has continued to grow in trend with the housing market increases. Adjusting to the tiny lifestyle is another way to save money and stress in this current time.
Time For A Change?
---
Overall, the simplicity of the Hoosic is charming. There is no need for anything else, especially if living alone or with a significant other. A simpler home means that you can be more free in what you spend your time doing. Less time doing insignificant tasks or stressing over clutter. If you're ready to make the change to living a more simple lifestyle, then this home may be for you!