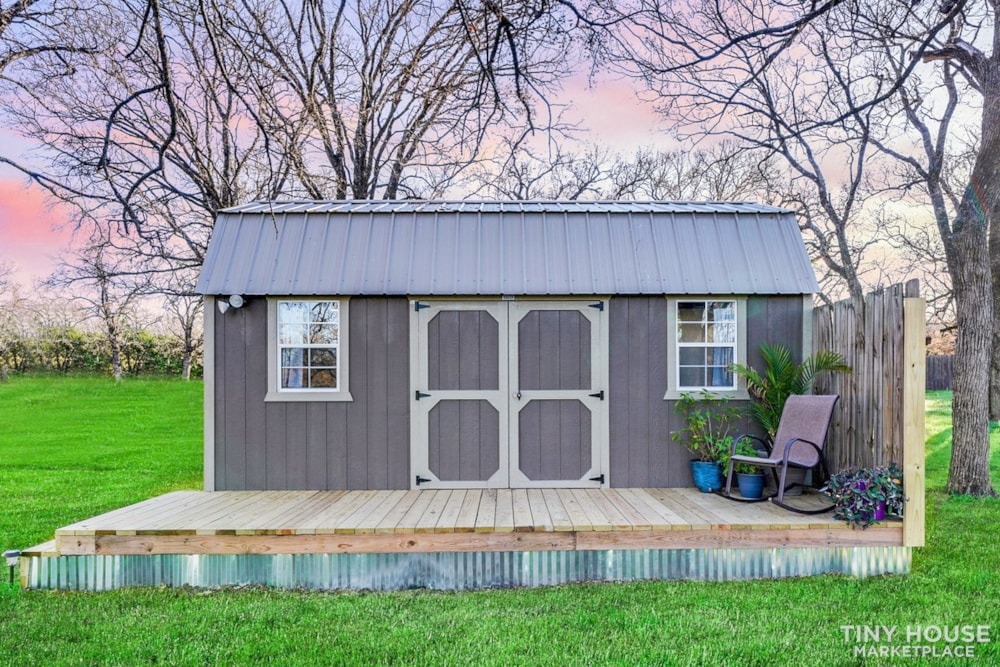 ---
The Turn Key Tiny Is A Perfect Home For The Changing Of The Seasons.
As we pass through the seasons, we find that we are awaiting the next one. Take this moment to revel in first bouts of summer. While the turn Key Tiny is perfect for all seasons, it screams summer the most to me.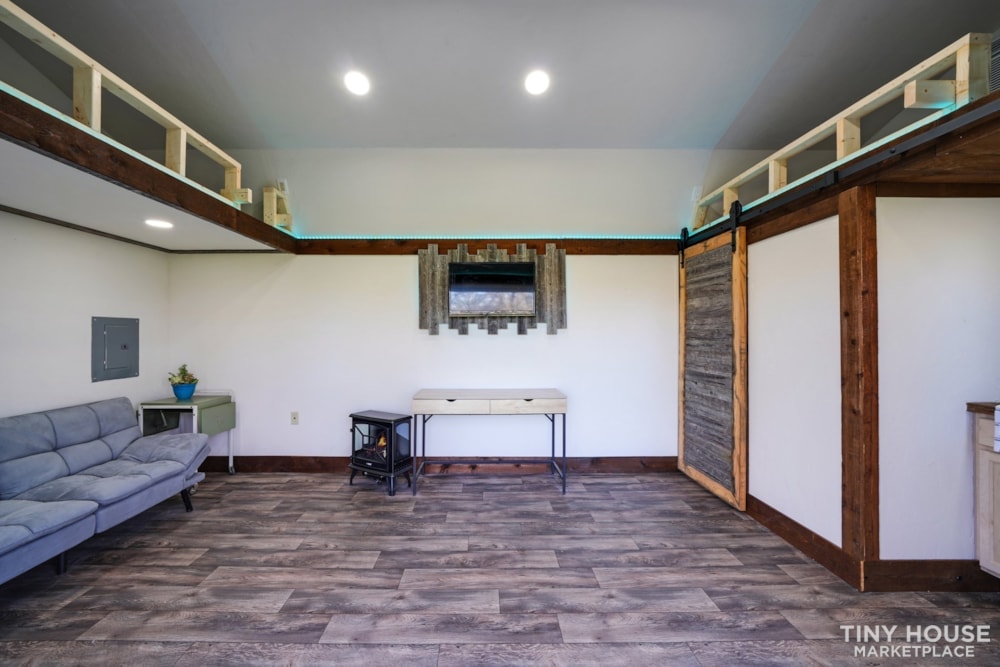 Turning a shed into a tiny home is no easy feat. Yet, the owners of this home have managed to accomplish just that. The large shed doors give this home a key west inspired look along with rustic wood flooring. Inside this home is as spacious as you can get along with a double loft. Additionally, having space for three beds makes this home perfect for hosting guests. I love the added LED lighting around the lofts; ideal for ambiance or parties.
Perfect for those late summer nights.
"Spring passes and one remembers one's innocence.

Summer passes and one remembers one's exuberance.

Autumn passes and one remembers one's reverence.

Winter passes and one remembers one's perseverance."

-Yoko Ono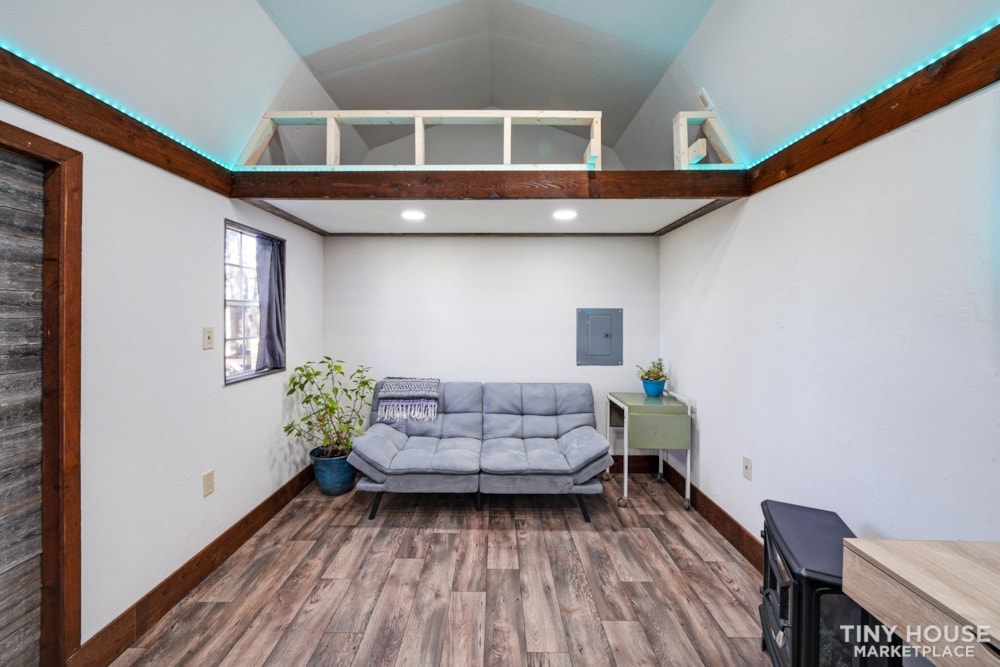 Furthermore, I love the elevated ceilings making the loft space appear even bigger. The possibilities are endless in the Turn Key Tiny as it features a base structure. Although it may not look like much at first, homes like these have the best opportunity for growth. Often, we look at homes as a completed dish but really the key is finding a structure that speaks to you. Then adding your own personal touches to complete its appeal.
This home was made for hosting guests in mind however, with this much space you can do almost anything. It includes a shower, toilet and a kitchenette. More so, I am sure the builder in you could make this home your own.