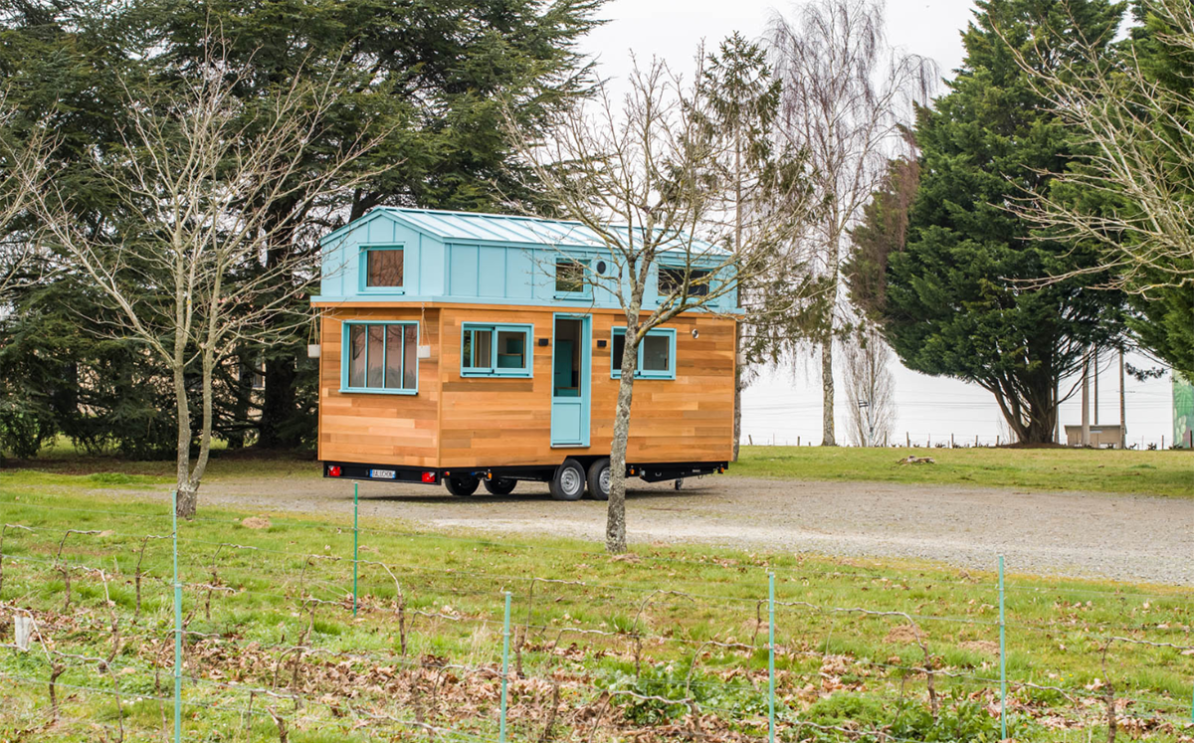 A True Blue Beauty Named The Kalzennig
---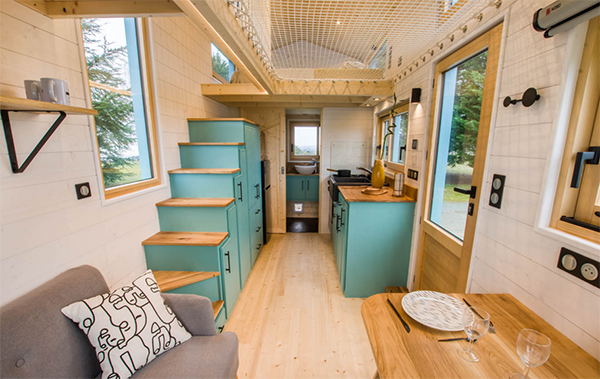 I was in a search to find tiny homes from all over the world. That's when I landed in France. The Kalzennig immediately caught my eye for its stunning blue color. A vibrant pop against the wood. Additionally, they carried the same two-toned look through the rest of the home. Another feature that caught my eye: walking in you find a net above your head. It may seem like an odd addition at first. However, this home was creative in it's use of space.
"Somewhere over the rainbow, skies are blue, and the dreams that you dare to dream really do come true."

–Judy Garland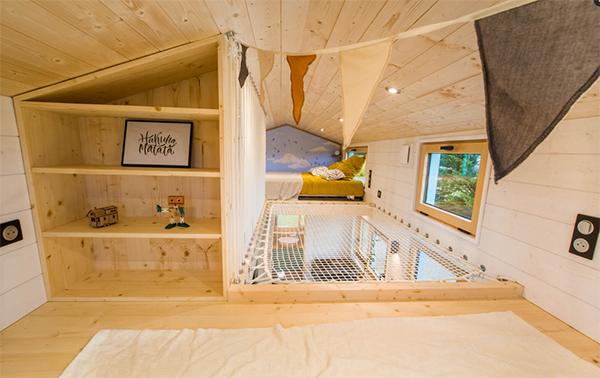 If you follow the staircase up, you begin to reveal the secret of the net. A childhood dream. The top floor contains two beds connected by the net for safe travels. It also keeps the upper level open to the lower level. This gives mom and dad the opportunity to watch from the living room. This home was designed for a family and kept their desires close to mind. For instance, the beautiful murals that accentuate the upper level.
Even More To Love
---
I adore ever stylistic choice in the Kalzennig. The subtleties, like having a consistent color theme, really elevate a home. Additionally, creating space in a small area is an important feature. Adding storage willy nilly can make your home more cluttered. That is why homes that excel in storage are a plus.
A great example of space saving in this home is the living room. There are two large foldout tables for eating or working while comfortably sitting on the couch. Or, you can fold down the tables and pull down the projector for a relaxing movie night. Okay, that saves space but what about the storage? It is under the stairs; a classic in tiny homes! It may not seem like much storage but living tiny means owning less.