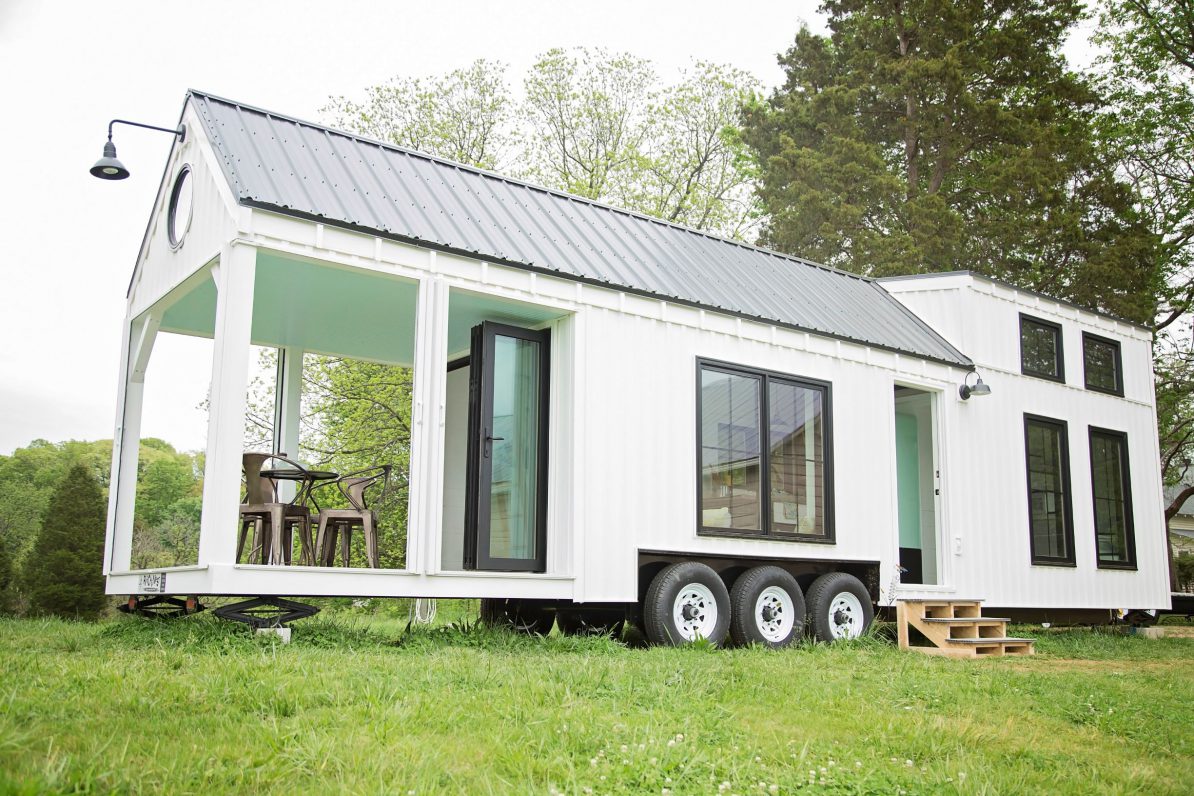 Get Settled In This Massive Hen House Named Roost 36!
---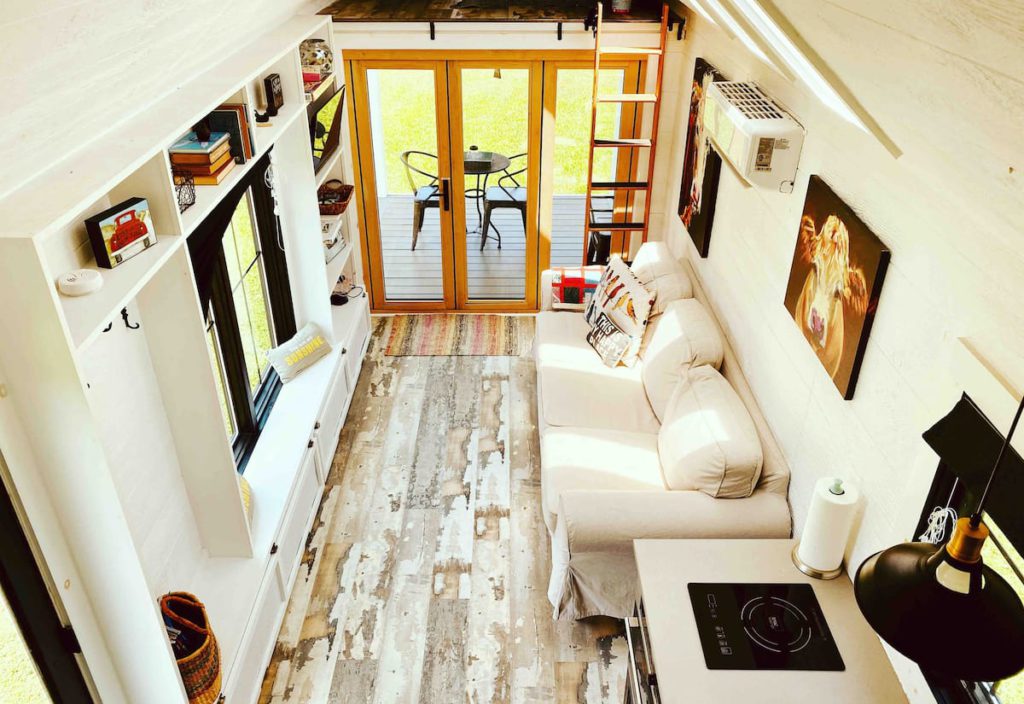 You may recognize this gorgeous home! Featured at festivals and even HGTV's House Hunters. Needless to say, The Roost 36 has had its share of success and popularity. However, that makes it more important to share it's accomplishments! Seeing what works in a tiny home is important in the planning stages. The planning stage is my personal favorite. There is so much room to grow and change depending on what speaks to you. Almost like a hen sitting on her egg, waiting until it is ready to hatch. In this case, into a gorgeous tiny home.
"The only thing that ever sat its way to success was a hen."

-Sarah Brown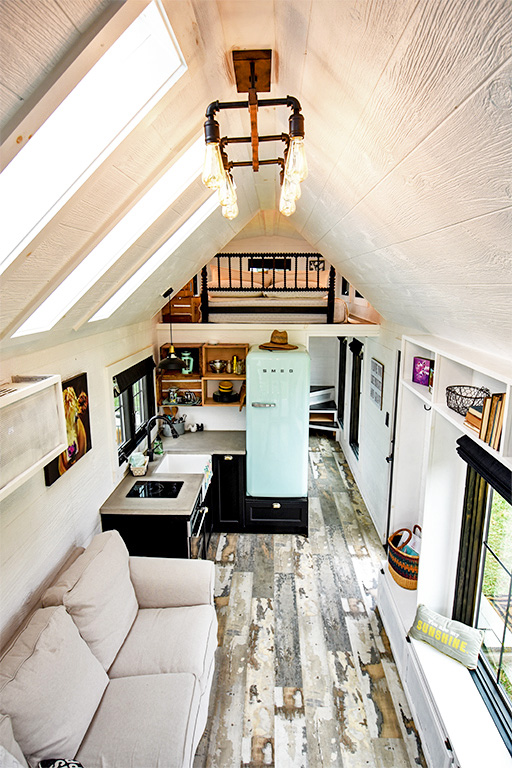 Furthermore, the use of space in this home excels over others. Often, we see tiny homes that include a front porch. Not as often, do we see a loft perched above it. Which gives you storage without affecting the rest of the home. Plenty of windows and lifted ceilings give the appearance of even more space. Little touches, like lifting the fridge, show the builder is thinking like one who lives in a tiny home. Sneak around the corner to find the bathroom and a twin sized nook. This is also where you gain access to the master loft.
In The Coop!
---
Many know that Florida recently experienced a hurricane. While not that unusual, the level of severity always varies. It is times like this that I feel particularly lucky. Natural disasters can make you remember what really matters; and trust me, it is not things. Safety is always first. Furthermore, seeing neighbors come to help one another shows the people around you matter. Consider who may be there when you need them, it may surprise you. Most of all, make sure you hug your loved ones extra tight today. You never know what the world has in store for you.