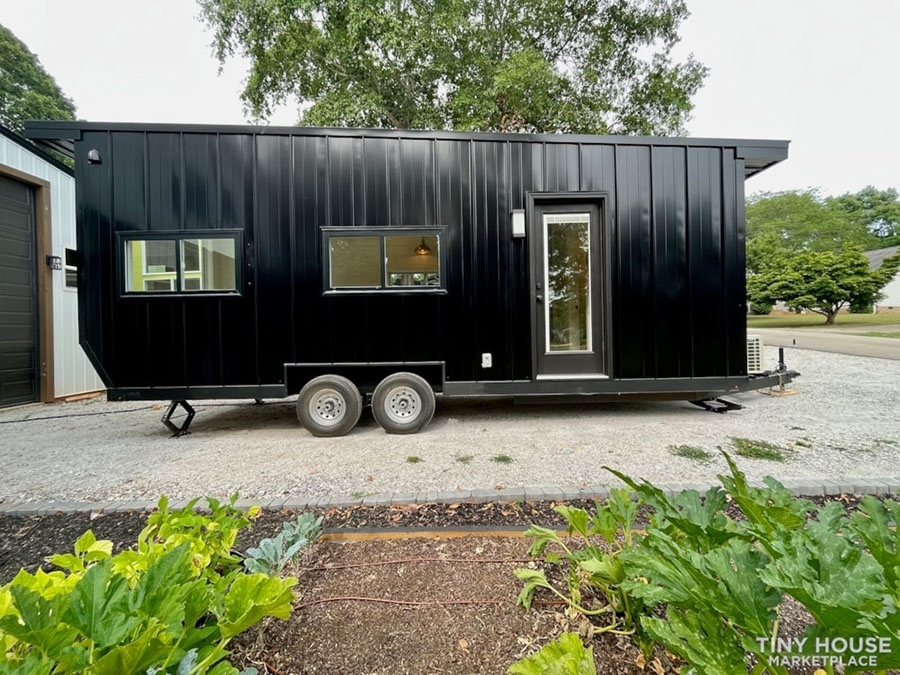 Enjoy The Midnight Sky In This Dream Of A Home!
---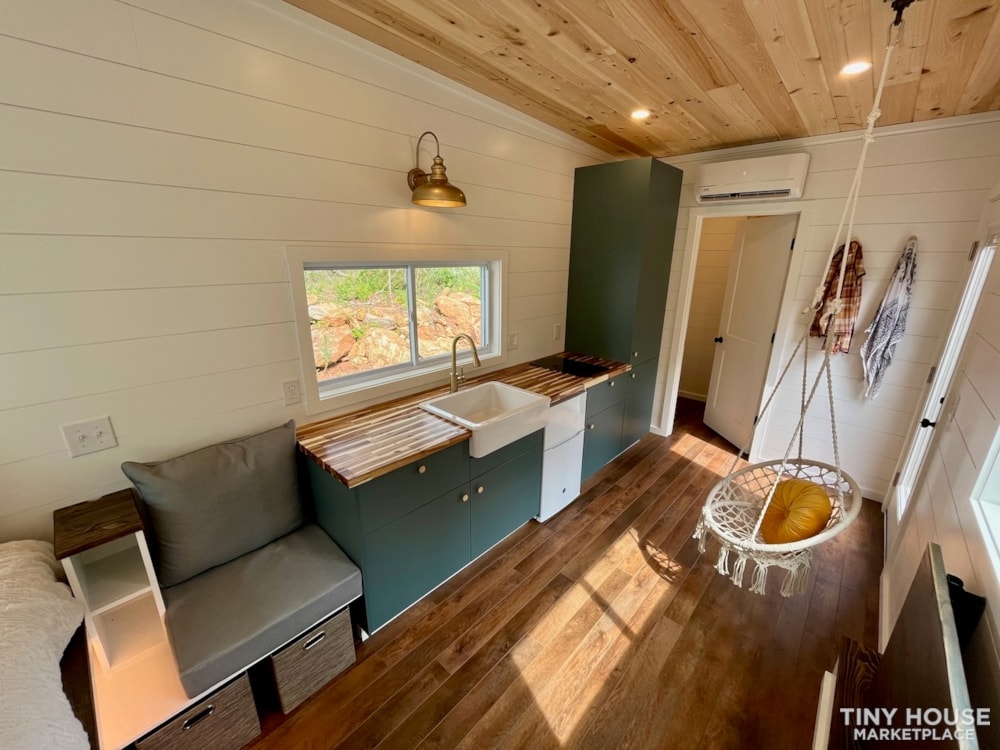 When living tiny, there is more time to focus on life around you. You can kick back and relax with less chores and more freedom. This Midnight Dream of a home excels in relaxation. I adore the hanging chair addition. I can imagine reading comfortably in that chair. Additionally, it is great for those like me that cannot sit still. It also adds seating without taking much space; making this home feel more open. The simplicity in this home adds a certain level of peacefulness.
"When life gets too overwhelming, just look up at the night sky and lose yourself for a while."

– Deborah a Ten Brink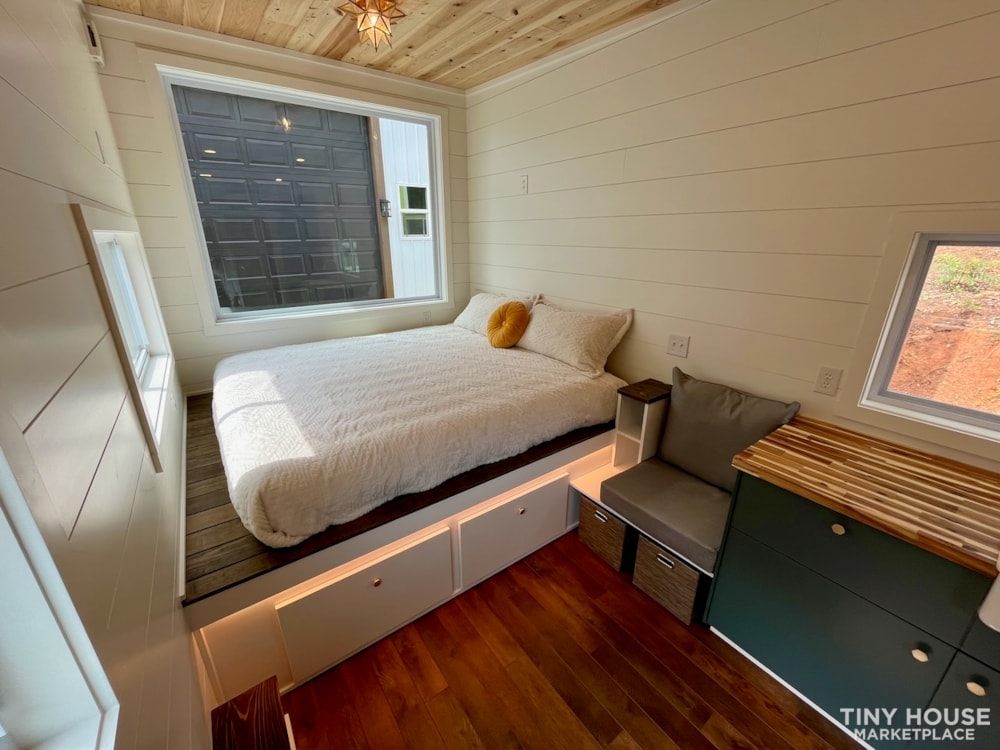 The ultimate favorite of this home has to be the designated bedroom area. It is the perfect space to lay and look out at the stars. Choosing to not have the bedroom closed off was risky but it again made the home more open. Comfort was obviously the focus of this space. For instance, USB ports were installed on both sides of the bed for easy charging. Additionally, there are outlets available for installing a TV. Along with the full sized window for peaceful viewing, this space has it all.
From the get go, this home had a lot to show. From the vinyl flooring to the cypress tongue and groove ceilings. Little features like a flip up table for easy meals. Or even the hidden storage placed under the bed and seating. The kitchen features butcher block countertops, a large cabinet and an induction cook-top. Moving on, you see the bathroom also includes an outlet next to the toilet; which I think is perfect for an add on bidet or space heater during the winter.
Personal Night-time!
---
At midnight the world is peaceful and quiet. In moments like that, introspection takes over. Then we start to see what truly matters to us. Personal time is the most important. Additionally, having a nighttime routine is a great way to end one day and start another. Consider taking a moment to yourself tonight.