Take A Quantum Leap Into Living Tiny!
---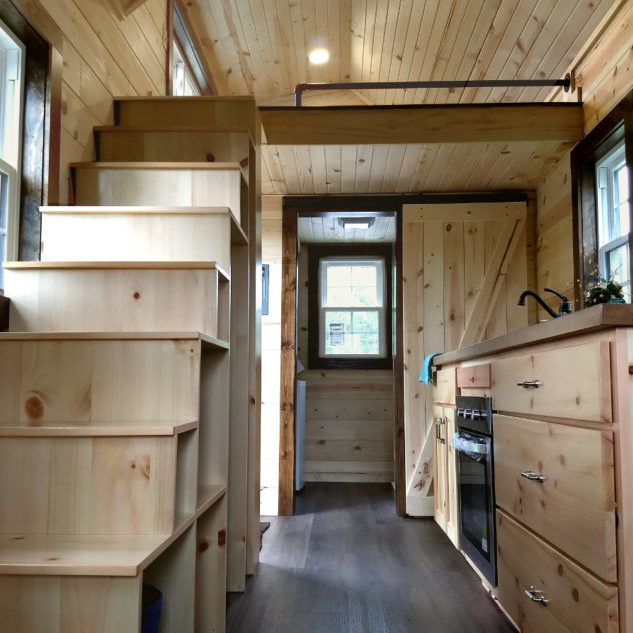 Okay. It's not that big of a leap. However being 14 feet long, this home is quite tiny. Quantum breaks the mold of traditional living. Fitting this much in a home this small is also not an easy feat. The smartest choice was having the entry door behind the stairs. Consequently, it created a floor plan that flowed easily. Additionally, the stairs create a natural transition between the rooms. There is much skill and creativity involved when designing a home this size.
"The cosmos is within us. We are made of star-stuff. We are a way for the universe to know itself."

-Carl Sagan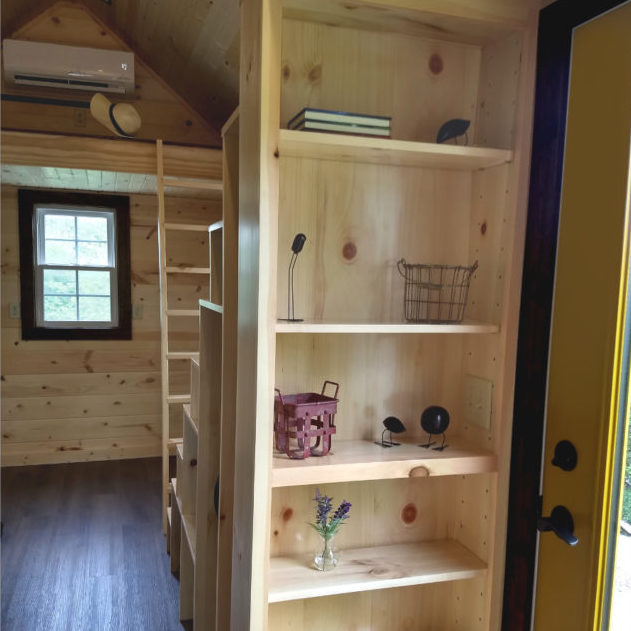 Uniquely, what makes this home so tiny is it's lack of unnecessary space. Every inch was designed with purpose in mind. Similarly, that is how you must redesign your lifestyle when you switch to living tiny. Keep it simple. Stick to the basics and see how you thrive. It may feel like a leap at first, but it gets easier with practice. More so, the Quantum can help reset your lifestyle.
Starting Somewhere…
---
Little differences can make a big change over time. Start slowly changing daily habits to adjust to living tiny. Not all habits need to change. Some can provide comfort through the change of moving homes. Additionally, mementos give a home-y atmosphere and remind us of good memories. Just don't have too many! Memories are what makes getting rid of objects more difficult. It's important to focus on key items that represent your memories.
---
If you are still struggling to take the leap, then consider other ways to adjust to living simpler. You do not have to "get rid of" your items, but giving them away can have purpose. Bring new meaning to old novelties. Prized possessions given to a family member, that wants it, will always remind them of you. Some of my favorite items were given by family. Consider who may want one of your old mementos.