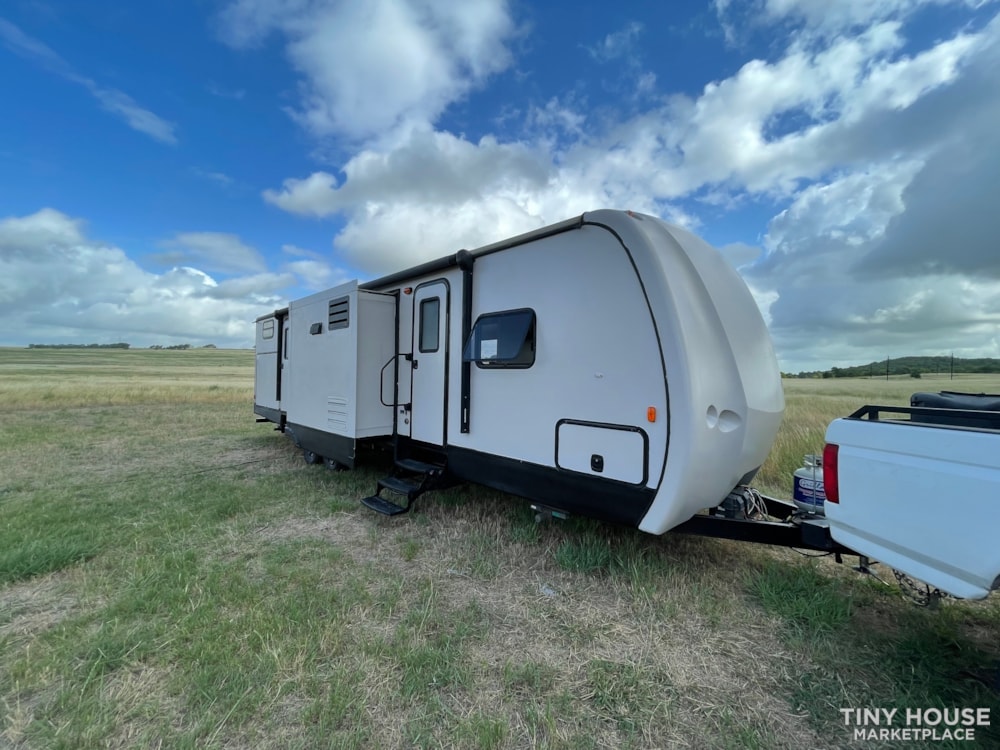 A Traveling Trailer Made For A Traveling Family!
---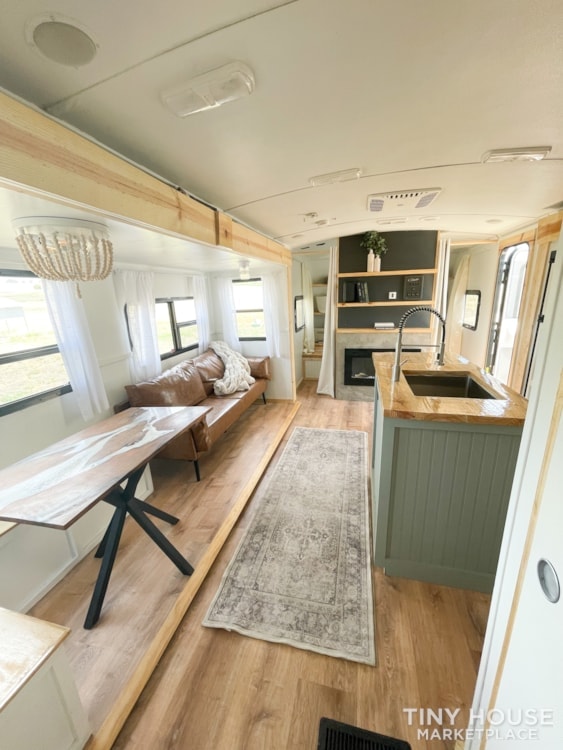 This tiny traveling trailer has so much charm. I love seeing all the different way people design a tiny home for themselves. You really see how people prioritize what means the most to them. In this trailer, you can pick up and go whenever you want. Although, this home does require some set up upon arrival. Trailers like this one have the ability to extend and contract to make moving easier. Luckily, it does not require much time to set up and soon you'll be free to enjoy your "you" time.
"Not all those who wander are lost."

-J.R.R. Tolkien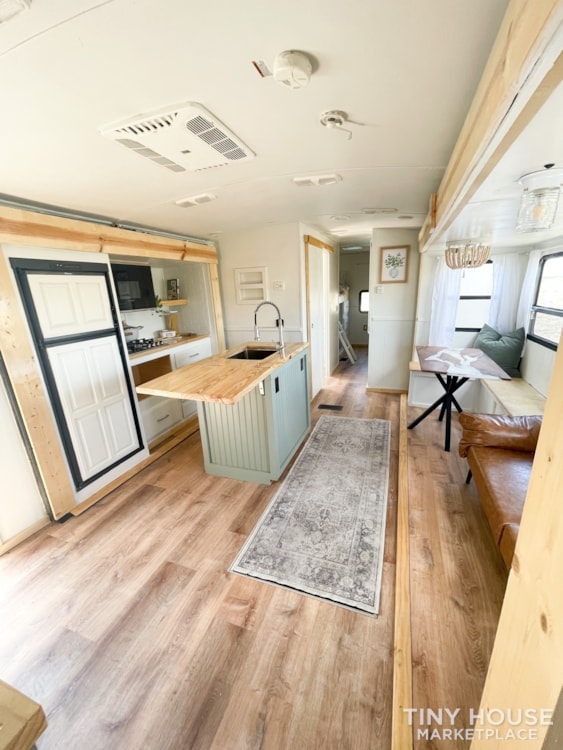 Additionally, there is no need to compromise with the added space. The pull out section is designated for seating. Leaving room for a bathroom and a bunkroom. It was important in this home to have room for many. These key features allow you to pick up your family and go wherever you want. Regardless of how long you plan to stay, you'll have all you need. It is not often a tiny home with no lofts give 5 beds. If you include the couch, 6-7 people can easily sleep in this home.
Time To Get Away!
---
In reality, there is never a perfect time for a trip. You never know what life will throw at you. However, preparedness helps! Pack up your traveling trailer in advance to make set up as fast as possible. Often, we get stuck in a repetitive cycle always saying later or next time. Taking some time away can recharge your batteries and in turn re-inspire you do to the things you love. Never underestimate the power of personal time. Overall, you will begin to feel relief and as a result, be happier. It is time to get away for a bit and find what you feel inspired to do.