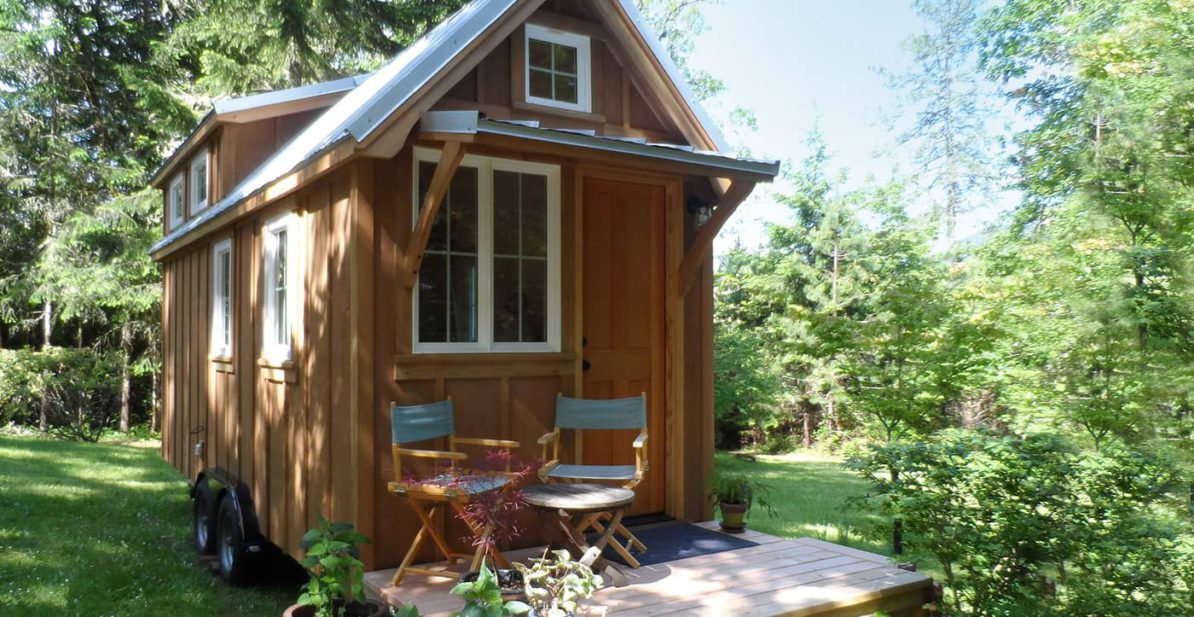 How Does The Ynez Make You Feel?
---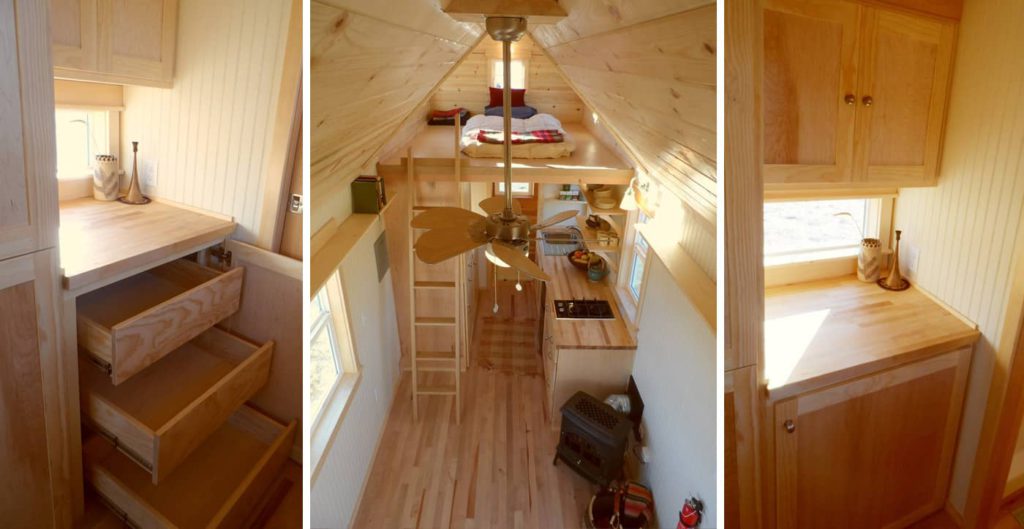 Introducing a cozy cottage just in time for the change of seasons. The cottage design meshes perfectly with tiny homes. Additionally, a cottage is an amazing place to stay in fall or winter. Something about interior finishing makes you feel enclosed and comforted. Curl up with a blanket next to the fireplace to make for a relaxing night. The combination of plaid and cold weather makes me want cookies and a good book to read. While the Ynez may not be in your face beautiful, it fills you with a sense of peacefulness.
"There is a magic in that little world, home; it is a mystic circle that surrounds comforts and virtues never known beyond its hallowed limits."

-Robert Southey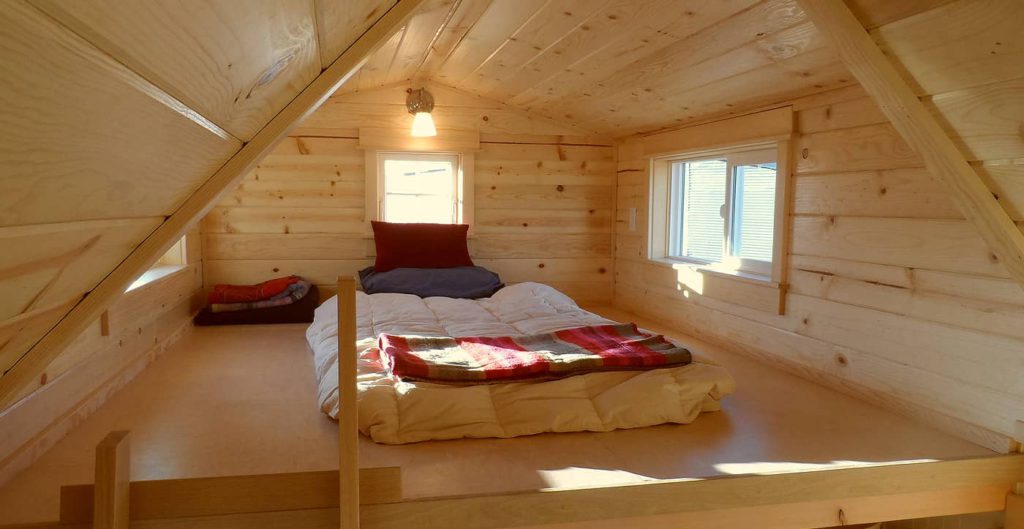 Comparatively, the bedroom is just as important in terms of feeling comfortable. We as humans spend so much time asleep or preparing to sleep. I mean, is there a better feeling than the sheets at the end of a long day? Being able to look out into the sky from your bedroom is such a benefit to living tiny. I firmly believe that the stars remind us that our problems are small in the grand scheme of things. The point is that we all need to find what brings us comfort in our day to day life and celebrate that.
Homes And Feelings
---
Did you know that places hold memories? Not just in a quirky nostalgic way, but sometimes in a sad, or even traumatic, way. Meaning if you hate your home, you may just hate the memories associated with it. More importantly, these feelings are okay. Acknowledging them is the first step of overcoming. Additionally, opening up and speaking to loved one help give you the support needed to make changes. While you do not need to move homes to make change, choosing to move is perfectly fine too. Consider what changes you want to make for your home to hold good thoughts and memories.