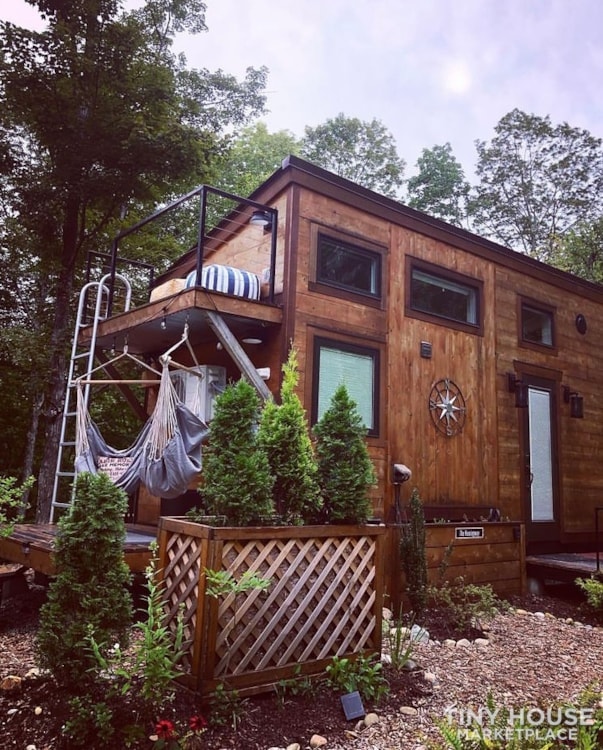 You'll Love This Home Just The Hemingway It Is!
---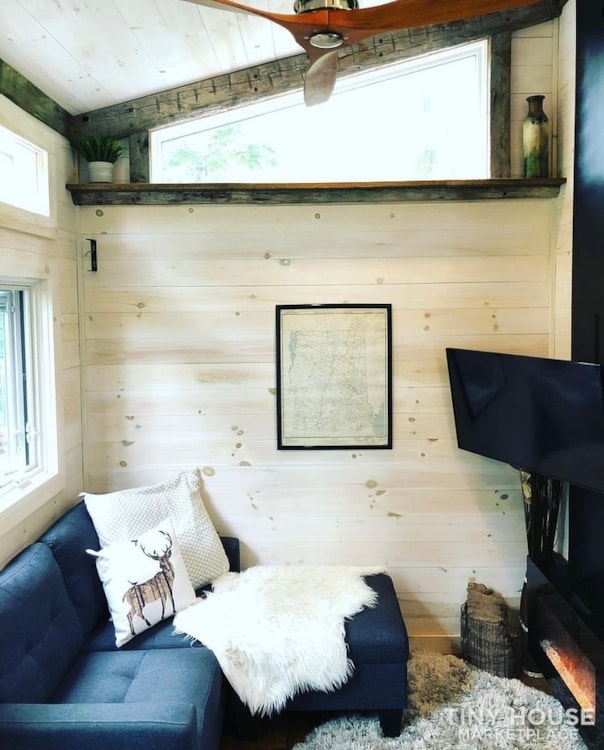 I've always felt that homes should feel cozy. A safe place to call home and snuggle with those closest to you. The Hemingway achieves it's own cozy ambience through a modern meets rustic design. The use of varying textures adds levels to the design and breaks up the small space. The couch itself adds its own pop of blue. Then you have a little fireplace to continue the atheistic. Homes should feel welcoming since the world can be so harsh. There is always plenty to worry about and things out of your control. However, you can control your home. A place to truly call your own because well.. you own it!
"The world breaks everyone and afterward many are strong at the broken places."

A Farewell to Arms, 1929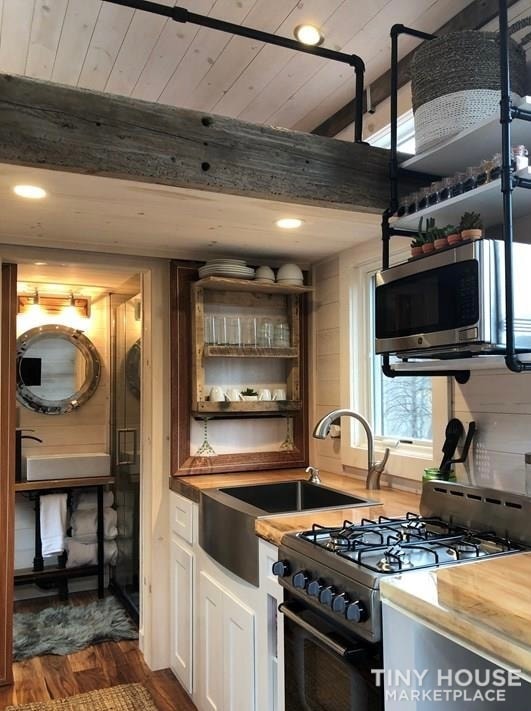 Moving on, I see plenty of cozy opportunities. The kitchen itself makes you want to cook or bake. I mean what is a better way to wrap up a hard day than with a good meal and maybe some cookies. The bathroom welcomes you to begin and end your days with a crisp shower. Regardless of how you want to spend your days, this home will provide for you. Crawl into your bed and look out through the window at the stars. Then you may realize that everything will be okay.
More To Love!
---
Immediately, you can tell that this home was designed by a local artist and carpenter. Although, the real important features are the Senville mini-split and HRV air system; however, that could be the southern girl in me. The kitchen includes a four burner propane Avanti range and oven. Fitted with soft close drawers and a large farmhouse sink to sweeten the deal. A Tagaki propane tankless water heater is included for the best showers. Not to mention, a 26 gallon water holding tank to go off grid. With all the hookups you need, you're ready to go anywhere.