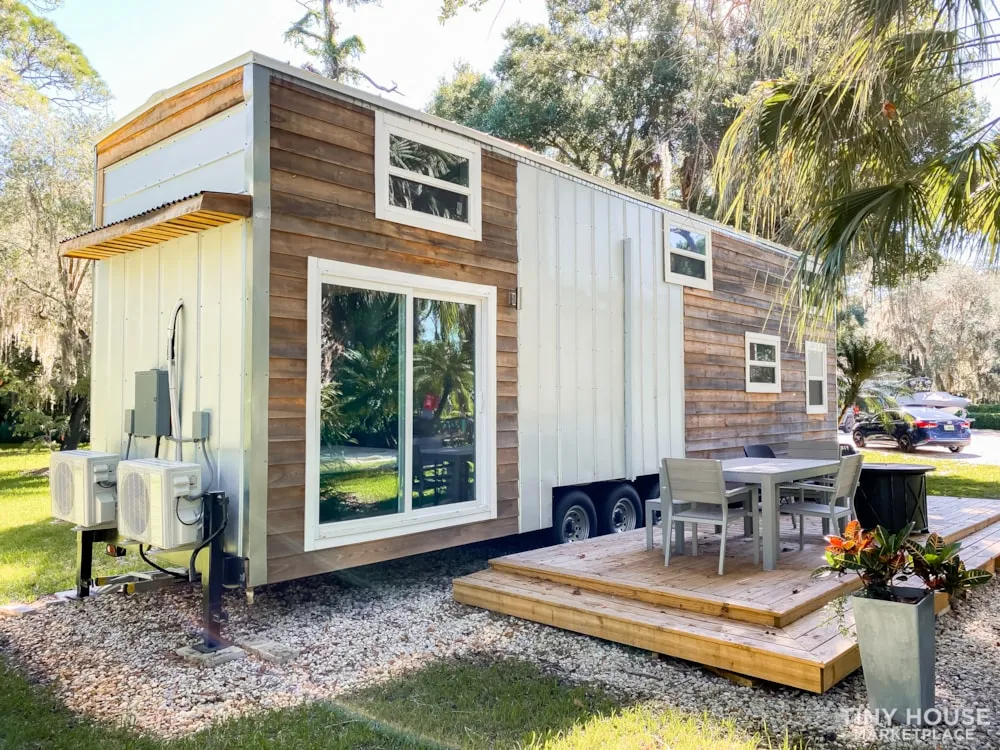 ---
This Tiny Home Is As Modern As Interior Decorating Gets!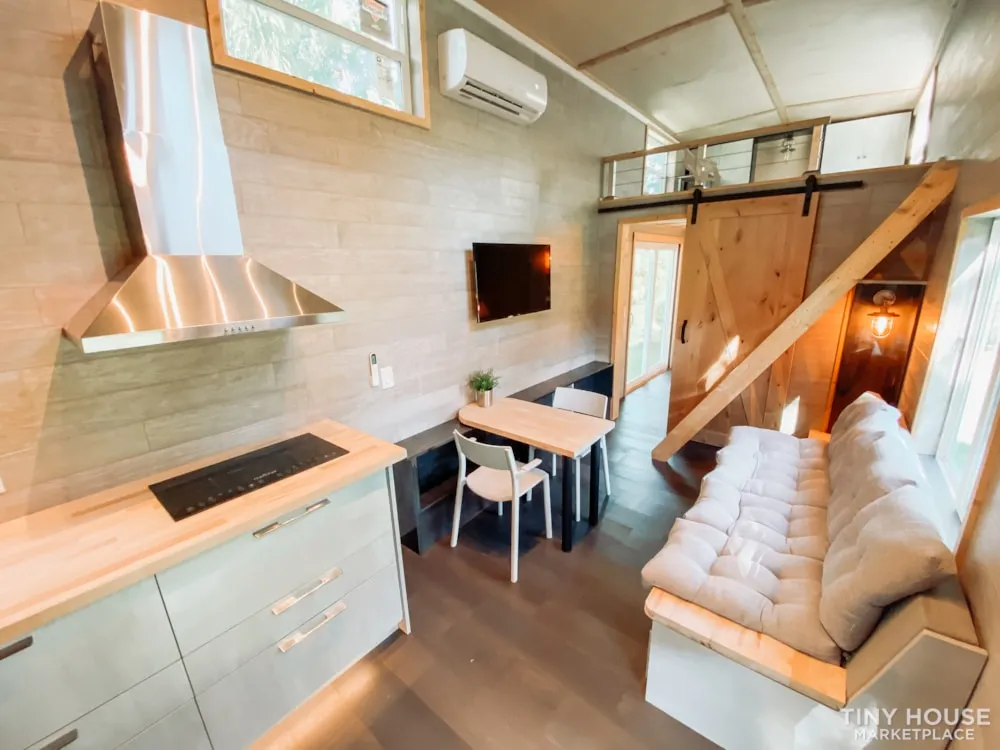 The living room area to this modern tiny home is just lovely. I am such a sucker for a barn door as it adds privacy while still being decorative. It has an adorable two seat dining table for intimate meals. Next to the couch is a ladder that matches the barn door leading up to a spacious loft. The modern touches in this home takes it up a notch with one of my favorites being the accent wall in the master bedroom; tying in the wood and tile elements of the house.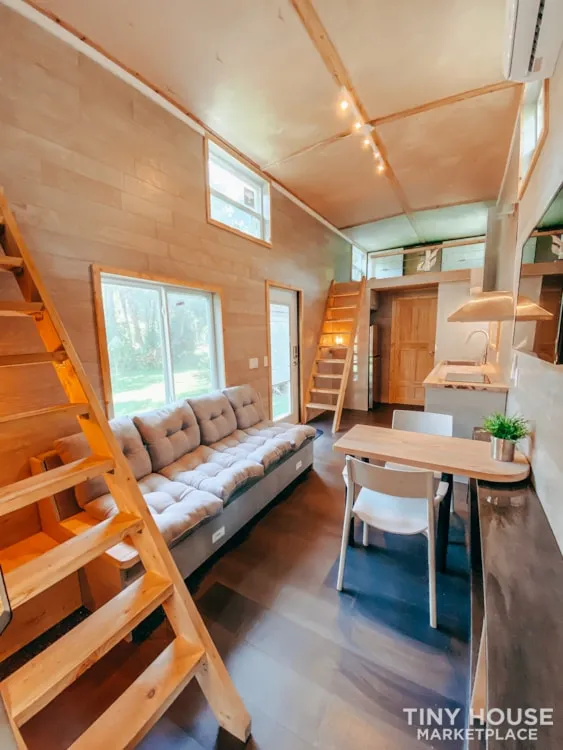 Another favorite of mine has to be the lighting under the kitchen cabinets. The lighting combined with a modern stainless steel hood vent sets this kitchen apart. Furthermore, this modern beauty holds a secret inside of having a second loft. This gives you room for possibly another bedroom, storage, an office, etc. All the while you still have the space for a full sized shower. Of course, the ultra modern theme continues with a gorgeous bowl sink, rounded mirror, and glass doors for the shower.
"Life is really simple, but we insist on making it complicated"

Confucius
As you can see, one of the main drivers of modern interior decorating is the simplicity of the design. This means that as a society we have grown to appreciate the beauty in the basics. I feel that this reflects how our mindset is changing as a society: we want simplicity. These past few years have been exhausting and all we really want is some sense of normalcy. However, getting back to how things were may not be that simple we have been able to simplify our own mental load. Take a step back to rediscover who we are, what we really desire and choosing to focus on that over all the noise.