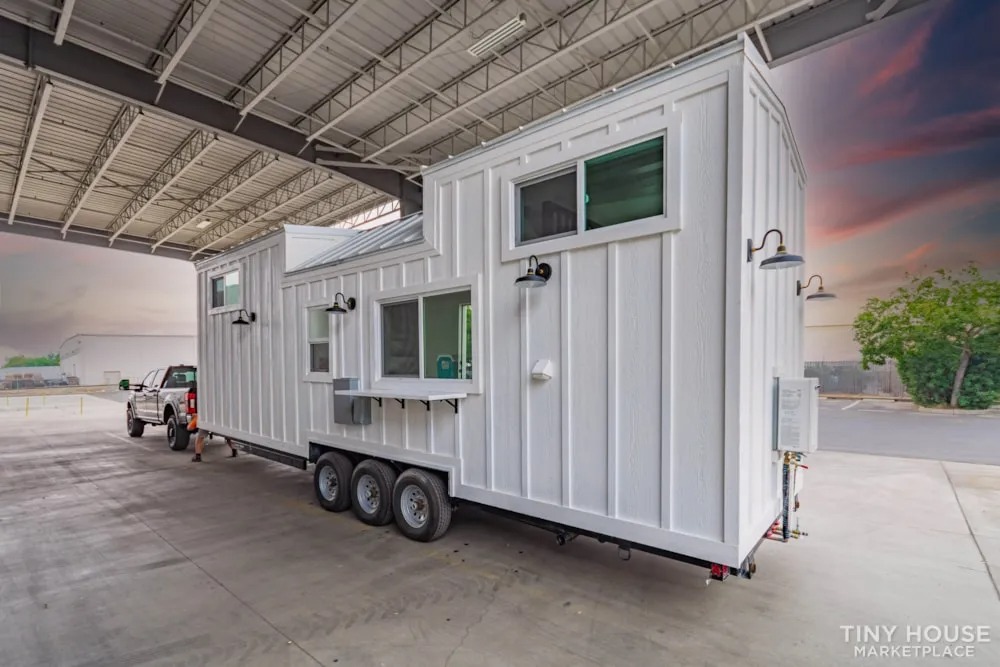 ---
The Sacramento Is A Modern King Sized Tiny Home!
This 32′ tiny home based in Sacramento is large and in charge with a double loft feature. I personally love the way the double loft is portrayed from the outside of the home. Something about the symmetry of this home is very aesthetically pleasing to me. I feel that a double loft is the best use of space in a tiny home as it gives plenty of room for all your needs or wants.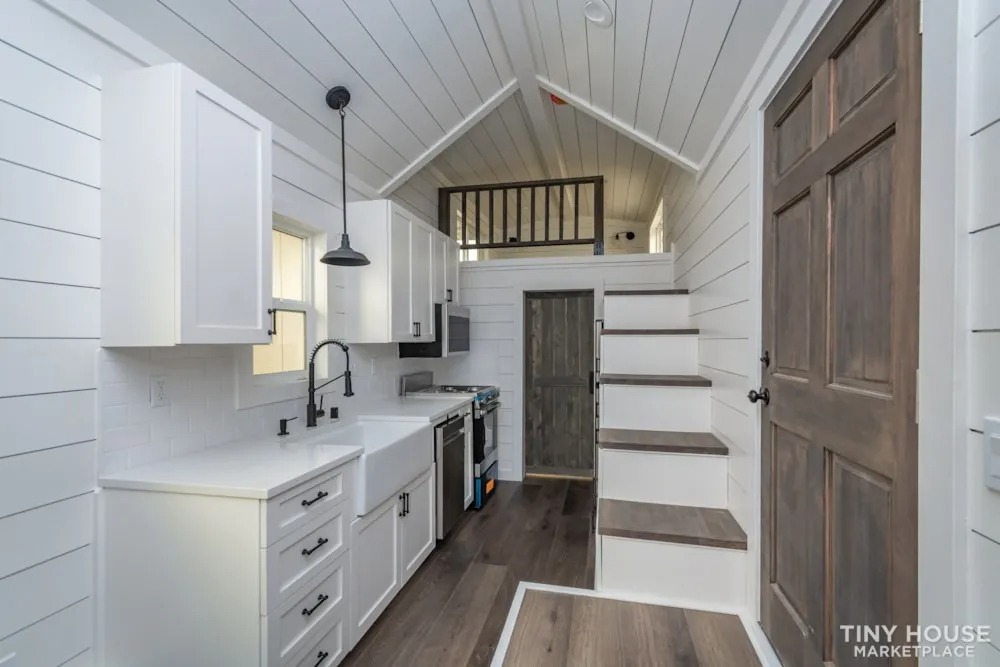 This tiny home is quite simple in design with white paneling, dark wood flooring and black metal accents. It gives lots of room to make it your own, and as I said before, lots of space to do so. Of course, one of my favorite features in this house is the barn door that matches the wood flooring. I think a barn door is a great idea in a tiny home because it does not require room for the door to swing out. All while adding a decorative touch without changing the structure of the home.
"He is happiest, be he king or peasant, who finds peace in his home".

Johann Wolfgang von Goethe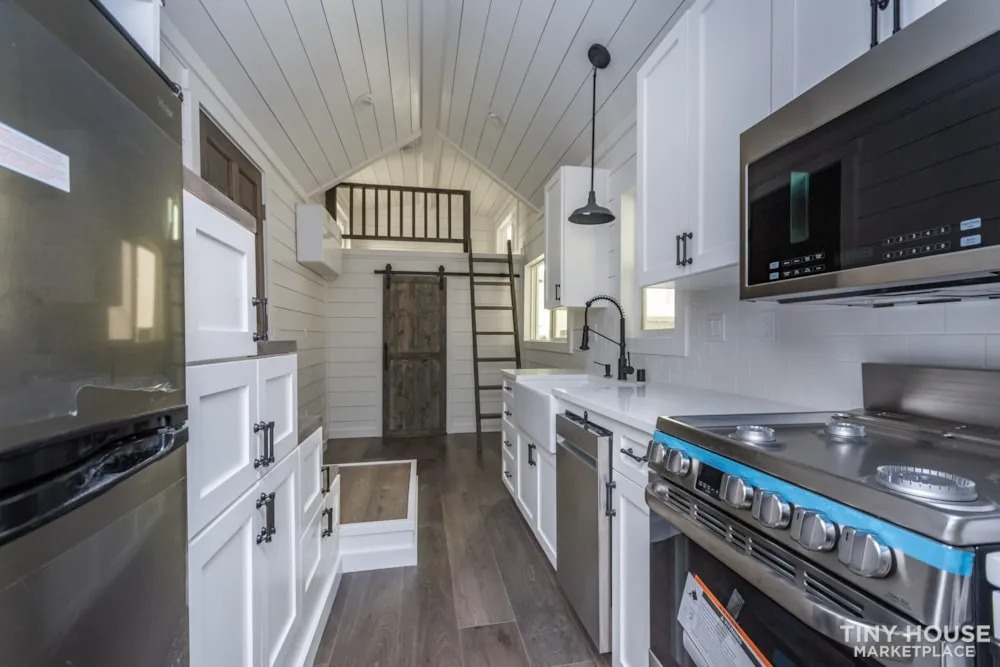 As you can see, facing the other side of the home is the second loft and room for a master bedroom underneath. With another barn door! This king sized home feels larger than some apartments I have seen in the city. Never let the outside fool you on these tiny homes as there is always a surprise inside.
Still, we must remember that material possessions can be replaced and true peace comes from within. Give yourself the excuse to get away whether to Sacramento, the mountain, the beach, wherever. You deserve the peace and quiet this home can bring.