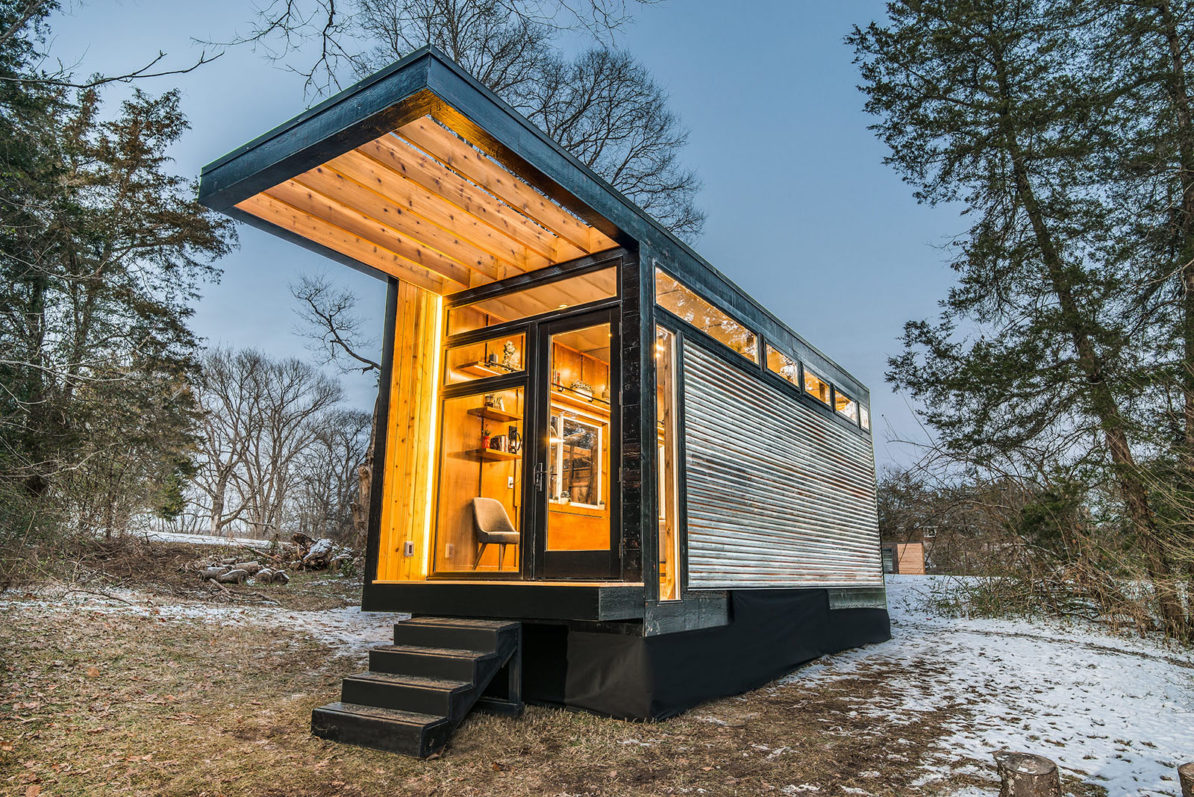 Be Surprised By What The Cornelia Has to Offer!
---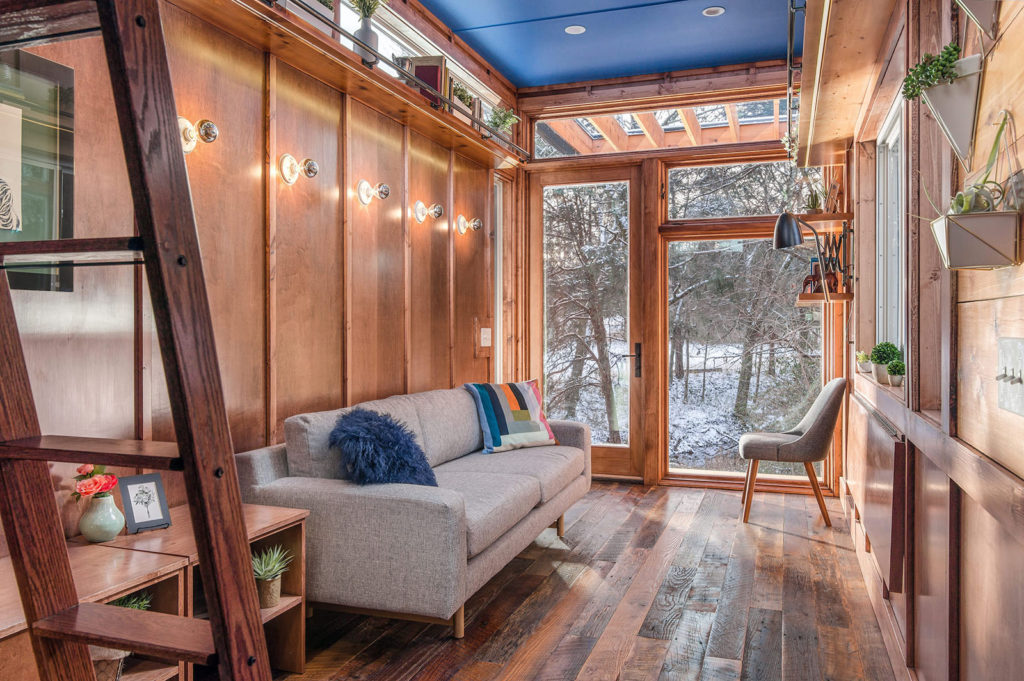 No matter where you look in the Cornelia, you can see outside. Panoramic windows allow sunlight to shine in from any angle. A perfect addition for a warm, Summer day. You can choose to either relax in the living space or go up to King sized loft. Alternatively, waiting until nighttime gives a whimsical surprise. Dimmable LED lights strategically placed through the home changes the mood. I adore the overall vibe this home gives and in the right setting feels magical.
"When you open a book it's like going to the theater first you see the curtain then it is pulled aside and the show begins."

–Cornelia Funke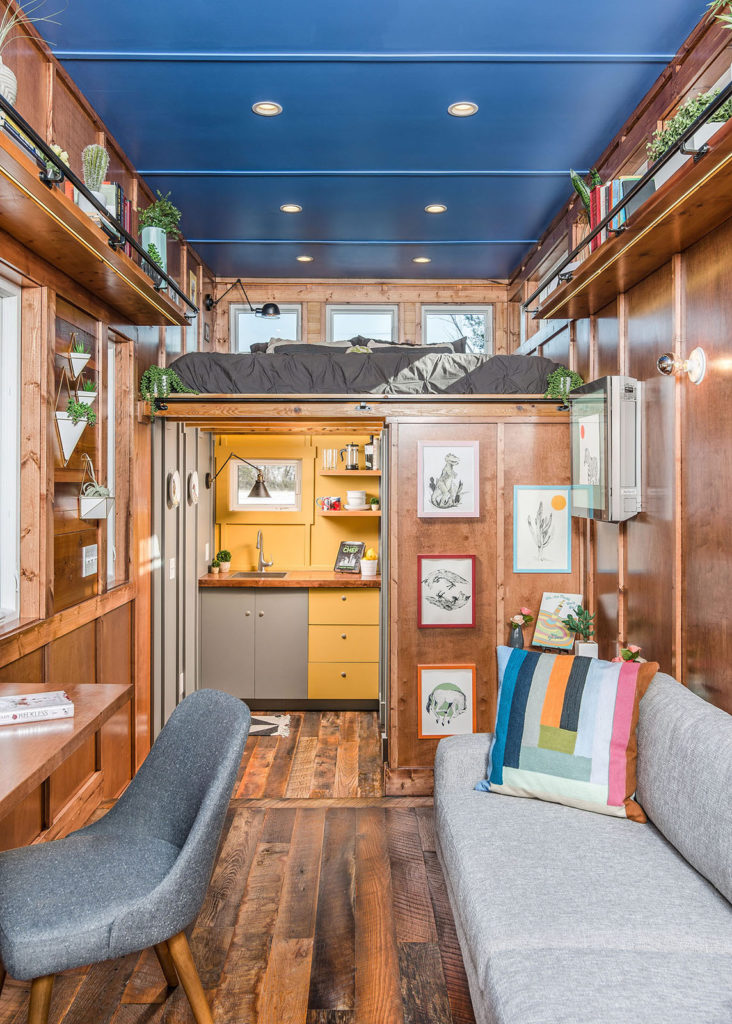 New Frontier is one of my favorite builders I have come across. Their attention to detail feels unmatched. The way they pack so much in a tiny home without it feeling crowded. Achieved through a foldout desk, floating shelves and ladder. Meanwhile, still having kitchen space a half bathroom. At this moment, you may realize that the Cornelia does not have everything. That is the sacrifice with tiny homes and why some have chosen to go larger in the tiny home spectrum.
Ultimately, it forces you to prioritize what means the most to you. A home designed to be for a working author. The priority was inspiration and a designated work space. This home may not be suitable for some, but others could see this as an home or even an AirBnB. Regardless, many have found a way to incorporate tiny homes into their dreams. I have seen tiny homes become food trucks and containers transitioned into beautiful homes. Find the perfect tiny house to match your priorities.