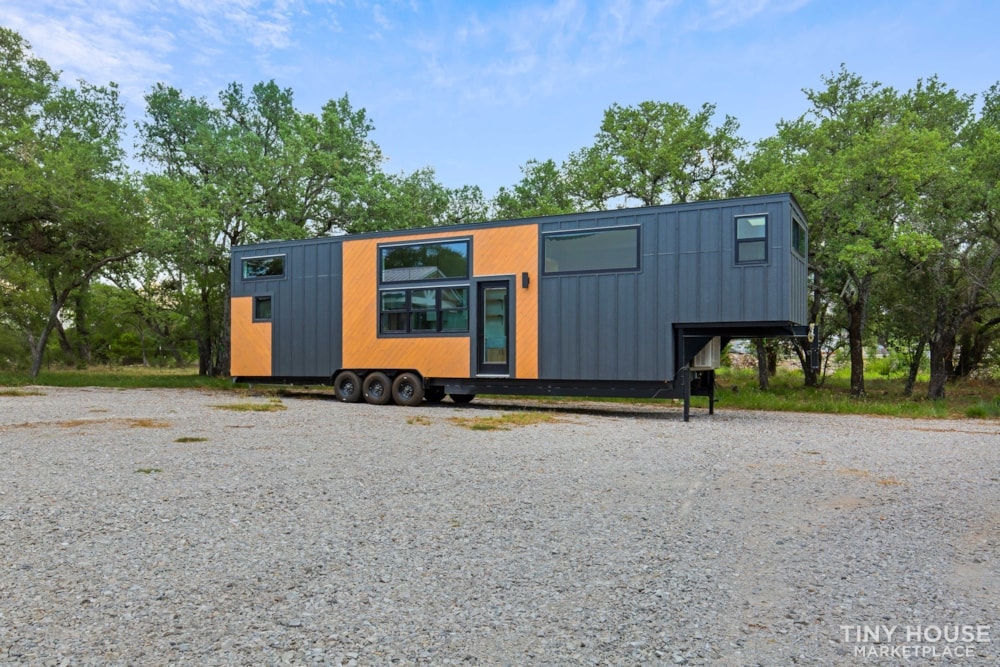 A Tiny Home Sized For A Tiny Nation!
---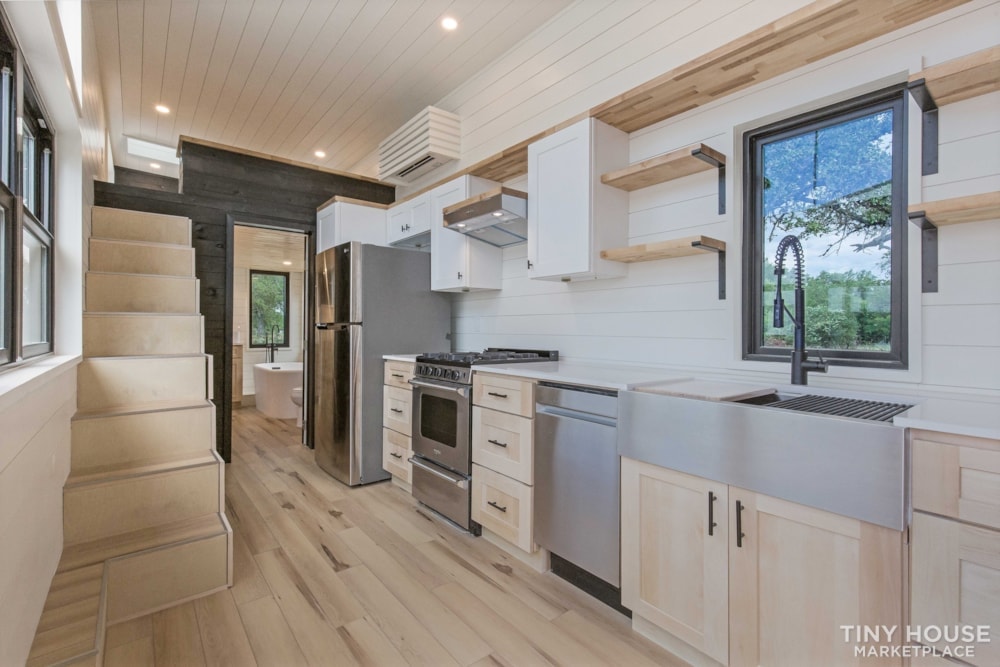 Tiny homes are not always so tiny. For instance, the Tiny Nation stands at 45 feet long with a gooseneck. Giving the option of either three bedrooms or two bedrooms with an additional room. Some may want that space for an office and others may want more storage space. Regardless, you have the freedom to make this home what you want. While this home is not ready to function off grid, it can be upgraded. Allowing even more freedom to live your tiny home dream.
"The strength of a nation derives from the integrity of the home."

-Confucius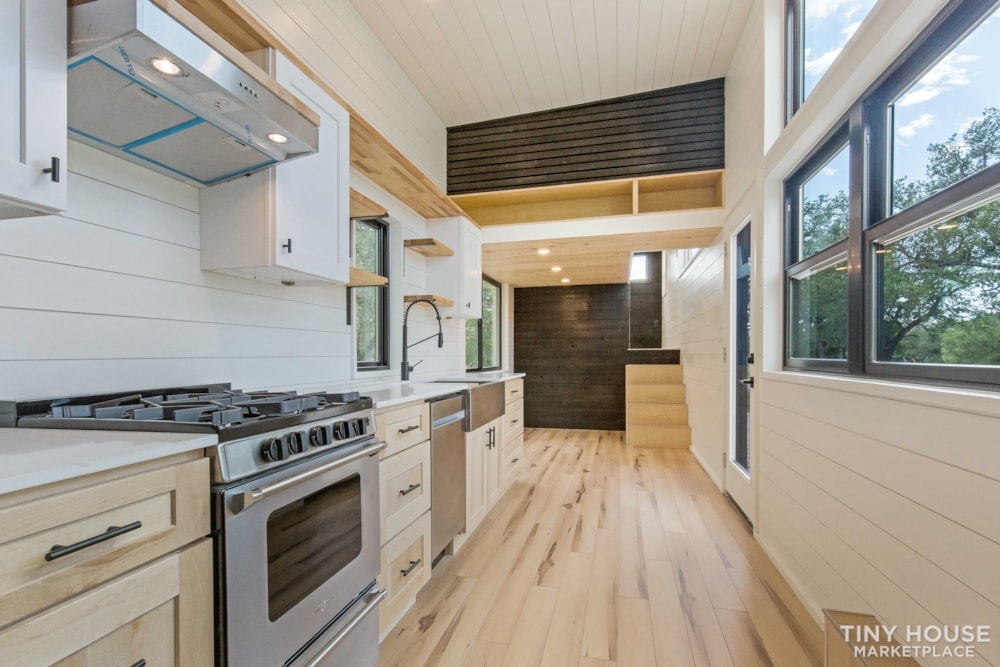 As you may come to realize, I have a love for a gooseneck home. There is so much versatility in how you arrange the space. A couple can live here in absolute luxury. Meanwhile, a small family can live comfortably. Whenever I see a home like this I imagine how my life can fit in it. Consider what you would add to make this house feel more like home to you. Furthermore, I also appreciate the design of the base home. Homes come in all shapes and sizes but finding the one that feels right to you is what's important.
Founding Facts
---
Unlike usual, my facts for this home may seem odd. For instance, being featured on shows like Tiny Home Nation and Queer Eye. The original builders of the Tiny Nation are Nook Tiny Homes. Additionally, this home is absolutely brand new! A custom made home for a client that had to walk away. A rare find when they have an 8 month wait list for units like this. While this is a gem of a home, the real prize is becoming part of the tiny house community. There are so many people that appreciate and love this lifestyle. They are willing to help and give advice for living tiny. Consider reaching out to those who share your tiny home dream.