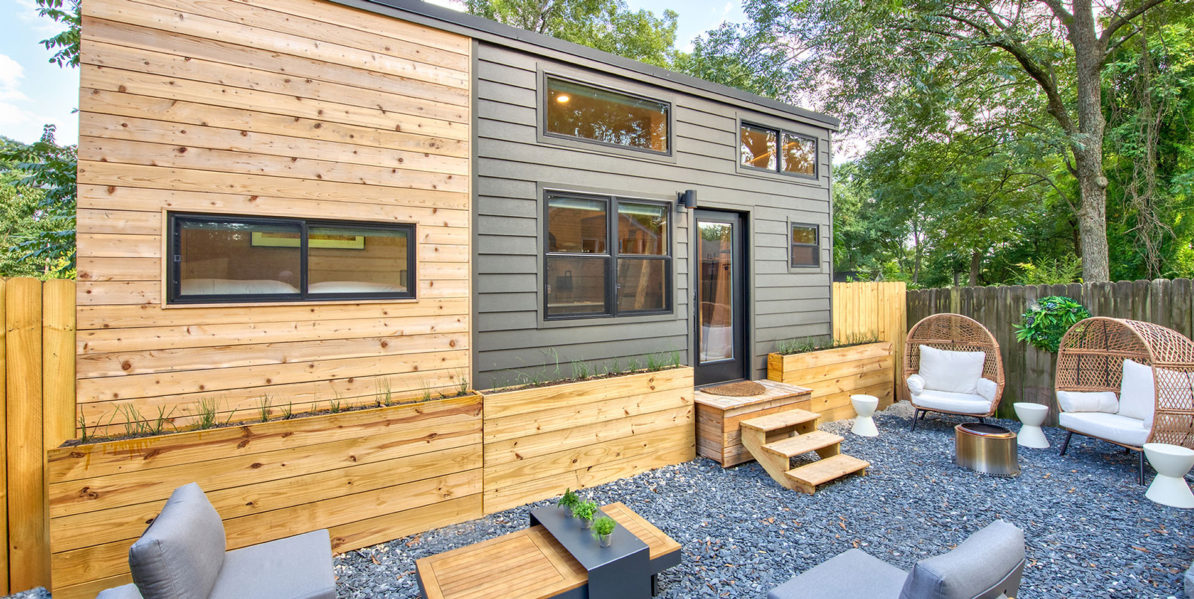 Tiny Home ATL is centrally located in Atlanta GA. 15 minutes from the airport. Whether you're here for a layover or longer, the city is at your fingertips during your stay.
As the tiny house movement has built more momentum, we've seen them popping up everywhere. Lately one of the most exciting collaborations has been between the tiny house and the short-term rental market. We all love a good Airbnb or VRBO but now we have the option of living out our tiny house dream even if it's just for a weekend. This new series of Envy will feature these tiny house/vacation rental love children. We hope you like it!
What do Kat and Marc want you to know about their rental home?
"We love the city of Atlanta, and we want visitors to be able to experience our city like a local. Staying in a neighborhood with access to public transport on Marta and the Beltline makes it easy to explore at your own pace, with plenty of restaurants and coffee shops along the way."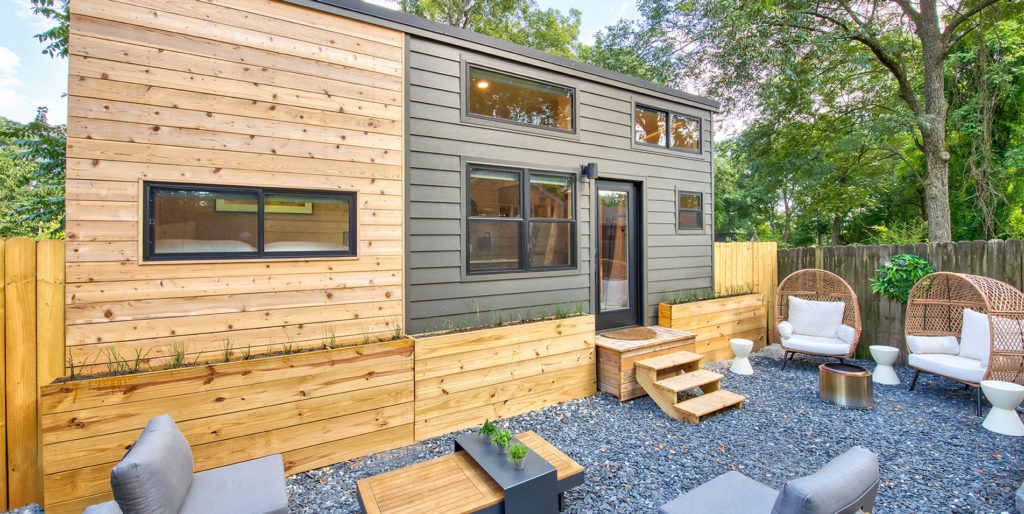 Why did you want to build a tiny house?
"We have always been intrigued with the concept of tiny homes, and efficient uses of space with lack of clutter. On our city lot a tiny home was the perfect size for a weekend getaway, or long layover. We worked with a tiny home builder named Wind River Tiny Home in Chattanooga TN. We really admired their design aesthetic and use of space. They were a dream to work with!"
What is your favorite part of being a vacation rental host?
"Being able to provide people with a safe place to make memories with their families while exploring our city. Even though our Tiny Home is snuggled in the middle of a neighborhood, it has a private driveway with secure off-street parking."
What do others have to say about their experience?
"We and another couple were in town for the weekend for a Braves game and decided to stay at Katherine's tiny home, it was perfect in every way! There is plenty of space for 4 adults, you'd never think it was a tiny home because of how well they decorated and designed it. The outside area is beautiful to sit and enjoy, very private and peaceful! The owners are great hosts as well, they stocked the tiny home with all the essentials from coffee to bathroom supplies. We highly recommend staying in the Tiny Home!" -Amanda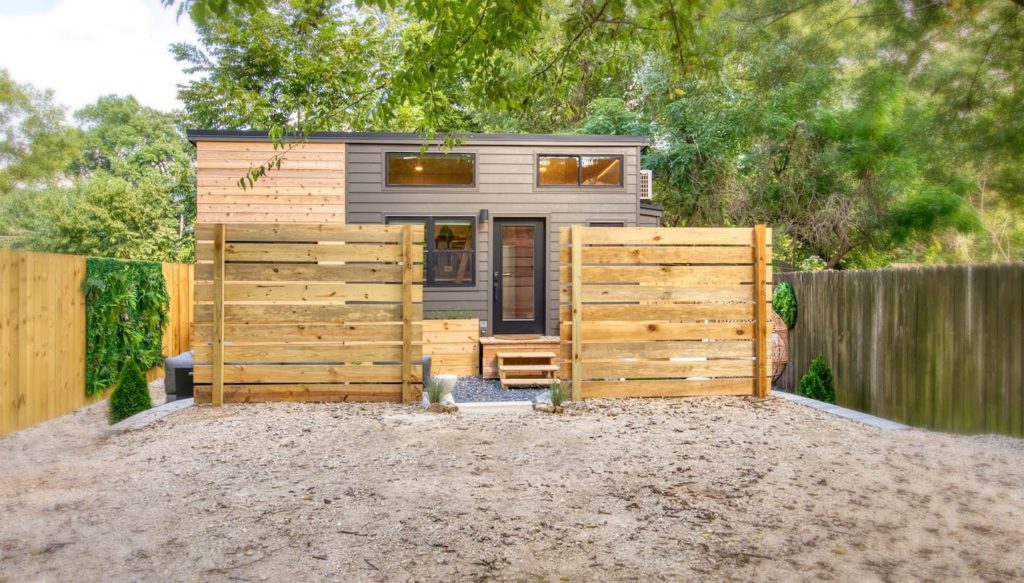 If you stay in this lovely tiny house be sure to check out some of the local attractions.