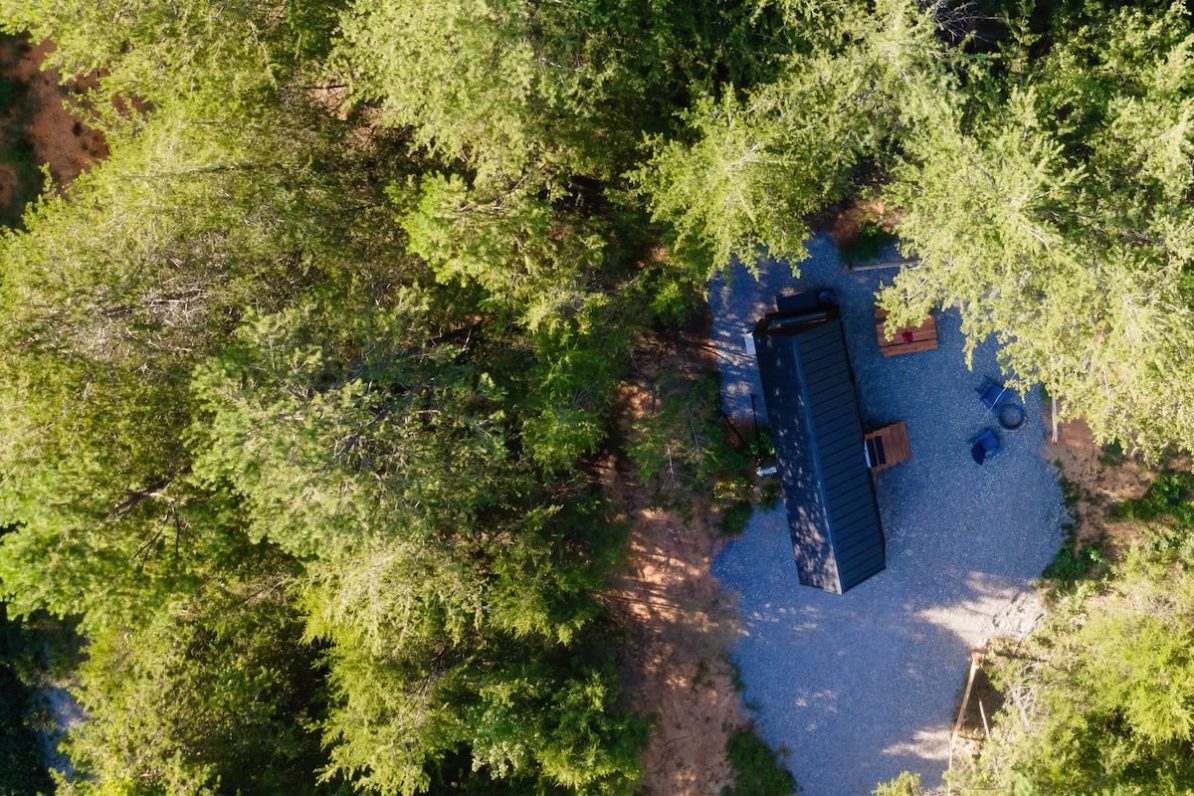 Conveniently positioned between Knoxville and the Smokey Mountains you can spend the day in The Great Smokey Mountains National Park, have dinner in Knoxville, then return to your secluded country retreat to wind down by the fire.
As the tiny house movement has built more momentum, we've seen them popping up everywhere. Lately one of the most exciting collaborations has been between the tiny house and the short-term rental market. We all love a good Airbnb or VRBO but now we have the option of living out our tiny house dream even if it's just for a weekend. This new series of Envy will feature these tiny house/vacation rental love children. We hope you like it!
The Iris: Secluded Nordic Style Tiny Home
What does Hannah want you to know about her rental home?
The Iris is located in a rural setting, yet is only five minutes from I-40. Guests may hear roosters crowing at a nearby farm and see horses in the pasture across the road. Wild turkeys and deer frequently wander through. Click here to explore the host guide book.
What are the accommodations like?
The Iris is a cozy tiny house with a sleeping loft accessed by a ladder. The kitchen is a minimalist dream with everything you need and nothing you don't. Relax and enjoy a movie on the living room sofa or gaze out of the large window while eating at the breakfast bar. When the weather permits get outside! You can have your meals on the picnic table, share a glass of wine by the firepit area and ever take an exhilarating outdoor shower!
What do others have to say about their experience?
"This tiny home stay was PERFECT for a couple nights getaway for me and my husband! Located in a quiet, serene area that was perfect for relaxing and enjoying each other's company and nature, but not too far off the beaten path. The home includes all the essentials you need and looks well taken care of. We would absolutely want to stay here again!" Jessica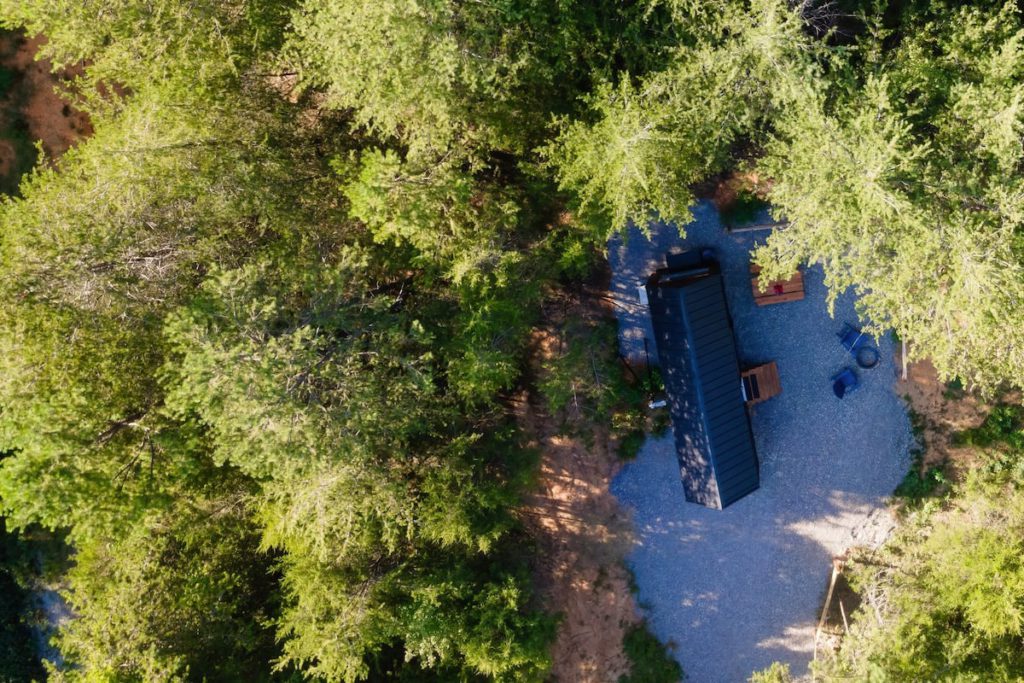 If you stay in this lovely tiny house be sure to check out some of the local attractions.