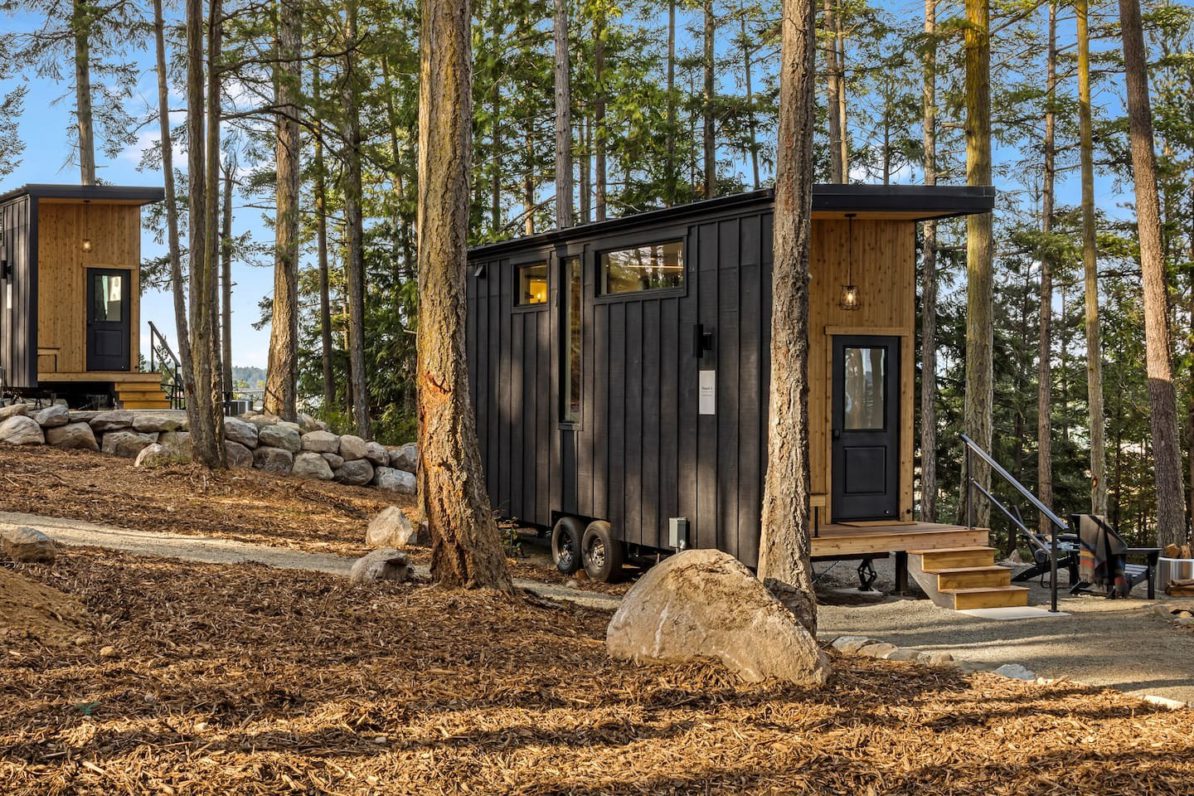 Located in the beautiful Friday Harbor Washington, Shipjack is one of four tiny homes you can rent on the property. An amazing place to host a multifamily get away. Together but opportunities for privacy. You know, in case that one friend of yours needs a time out!
As the tiny house movement has built more momentum, we've seen them popping up everywhere. Lately one of the most exciting collaborations has been between the tiny house and the short-term rental market. We all love a good Airbnb or VRBO but now we have the option of living out our tiny house dream even if it's just for a weekend. This new series of Envy will feature these tiny house/vacation rental love children. We hope you like it!
San Juan Tiny Suite- Shipjack
What does Katie want you to know about her rental home?
Escape to tranquility at our charming tiny home in the heart of Friday Harbor, WA. This cozy retreat offers a unique getaway experience, combining comfort and convenience in a compact space. Immerse yourself in the island lifestyle as you unwind on the private deck, surrounded by lush greenery. Explore the island's natural beauty with ease, as downtown Friday Harbor and its vibrant shops, restaurants, and attractions are just a mile away. Features views of Griffin Bay & Dinner Island.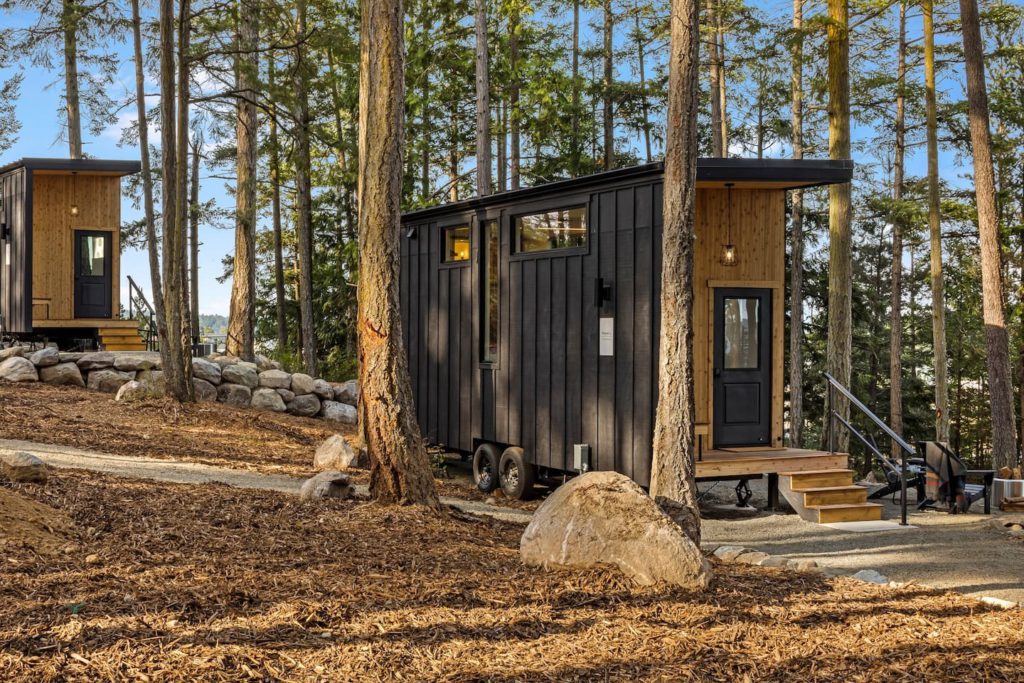 What are the accommodations like?
This one-bedroom tiny house also has a pull-out sofa bed so it can accommodate four people in comfort. The master bedroom sits under the raised kitchen. Sliding doors can be closed to create a cozy alcove. The soothing earthy decor and live edge counter tops enhance the feeling of being close to nature. The kitchen is equipped with all the amenties to cook a nice meal if you choose. The outdoor space invites you to come out and sit awhile by the fire soaking in the views.
What do others have to say about their experience?
"The experience blew us away! You'll feel like you're staying in a PNW magazine feature! There is nothing like it on San Juan Island. The most modern/outdoor place you'll find in WA… minutes from town yet felt like miles away! We appreciated the endless firewood pile, perfect BBQ view spot and timed string lights that illuminated the outdoorsy property after dark. Got to watch planes coming and going over campfire with a view of Friday Harbor. Lit one final fire, over sunrise, and sipped our delicious, complimentary "Lion" coffee from Hawaii, before we caught the ferry back to reality. Book now; before we do :)" Brian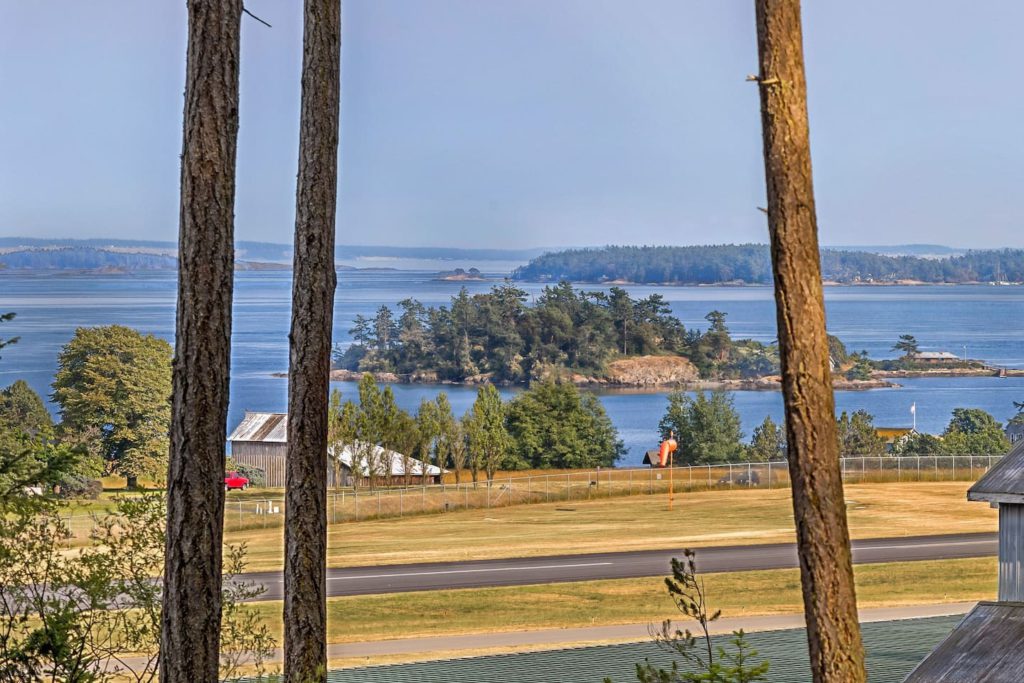 If you stay in this lovely tiny house be sure to check out some of the local attractions.