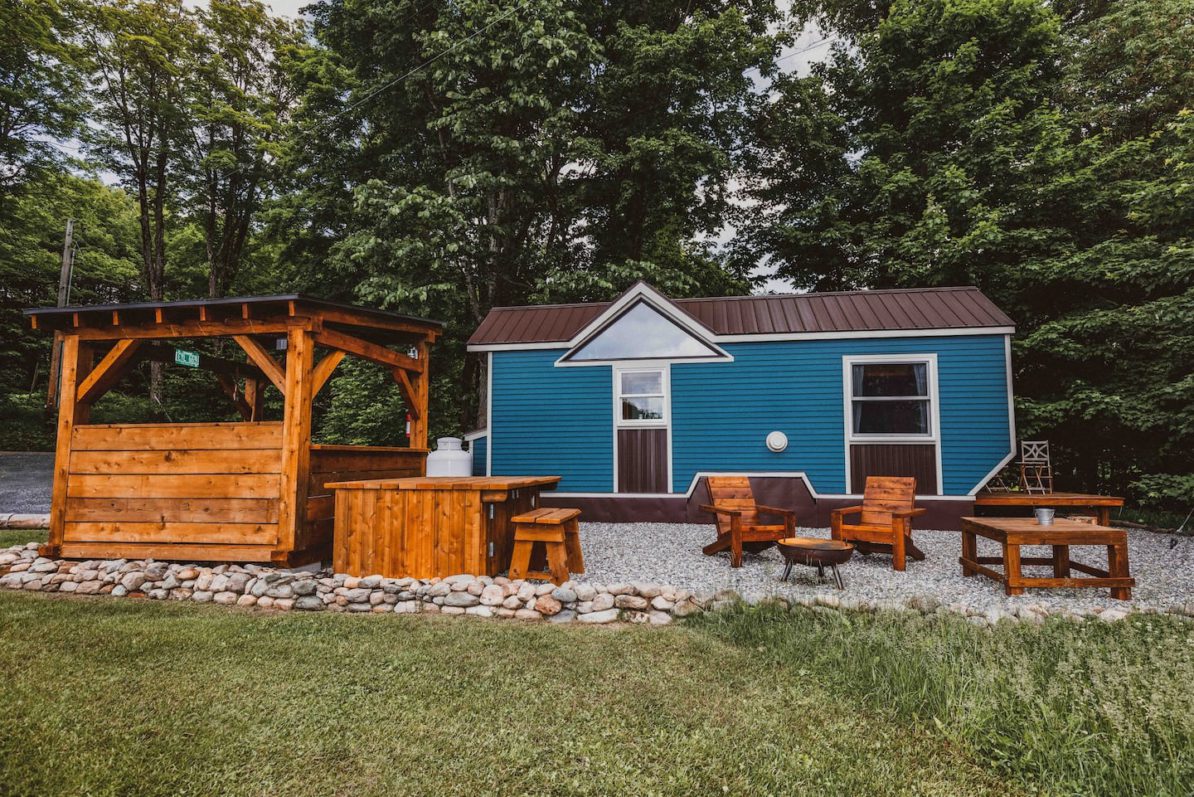 This vacation is all about getting away and enjoying stunning views. Vermont is know for putting on a show each season on the year and how best to enjoy the snow or lush greenery then in a secluded tiny house.
As the tiny house movement has built more momentum, we've seen them popping up everywhere. Lately one of the most exciting collaborations has been between the tiny house and the short-term rental market. We all love a good Airbnb or VRBO but now we have the option of living out our tiny house dream even if it's just for a weekend. This new series of Envy will feature these tiny house/vacation rental love children. We hope you like it!
Sunrise/Sunset Tiny House w/ Mountain Views
What does Michael want you to know about his rental home?
We are a tiny house rental run by a 7th generation Vermont family. Set on a hillside overlooking rolling farmland & established sugarbush, with views of the green mountains from Mansfield to Elmore, this bright & modern tiny house offers a getaway in the heart of Vermont. Minutes from Green River Reservoir state park & a short drive to Stowe & Smugglers Notch resorts, come experience the semi off-grid tiny house lifestyle with modern amenities & enjoy some of the best views Vermont has to offer.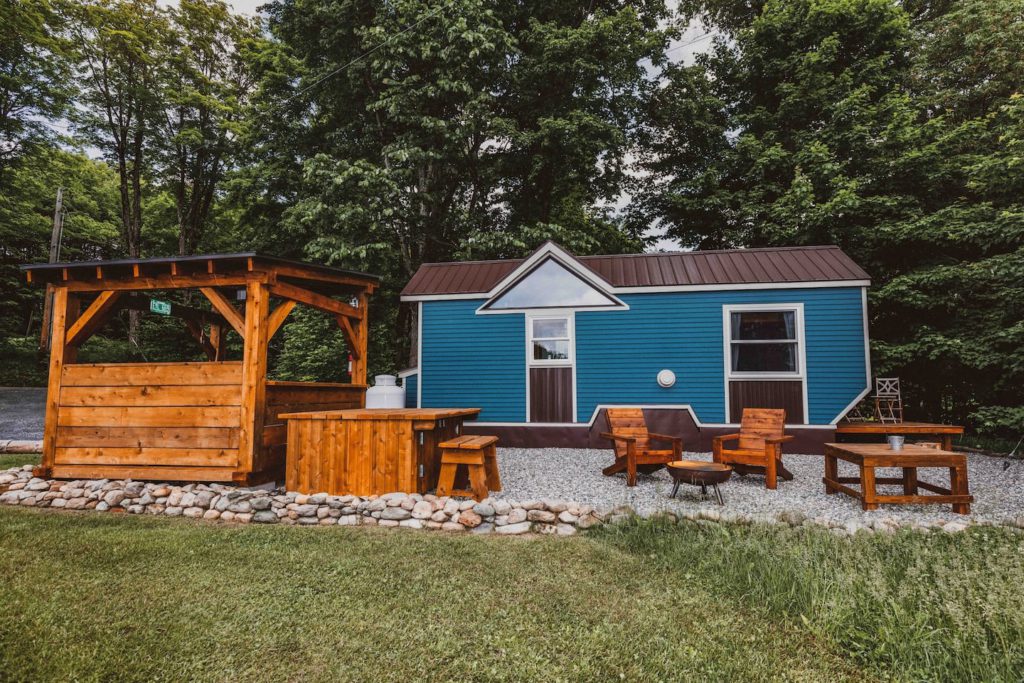 What are the accommodations like?
This tiny house on wheels is intended for sustainably-minded individuals and couples. Built for an off-grid experience (with the exception of electricity), the stove and heat run off propane, the water is a self-contained 35 gallon system with an instant hot water heater, and there is a Nature's Head compositing toilet, therefore guests must be open to practicing reduced consumption (biodegradable shampoo and conditioner are provided, please do not bring your own products unless they are eco-friendly). Nevertheless, amenities include smart tv and WIFI, a full-sized fridge, and a fully functioning kitchen with gas range and microwave/convection oven, French press, and coffee pot. The queen bed is lofted above the living space and is accessible by a removable ladder.
What do others have to say about their experience?
"Had an amazing weekend at the tiny home! It exceeded expectations of a peaceful, mountain view, home base for our Vermont trip. We especially enjoyed sitting by the fire at night and watching the insane amount of fireflies in the fields. There are soo many great breweries and hikes just a short drive from the tiny home and some great restaurants as well! Michael and Kali's suggestions were never a disappointment. Would love to come back here to stay for foliage 😍" Ashley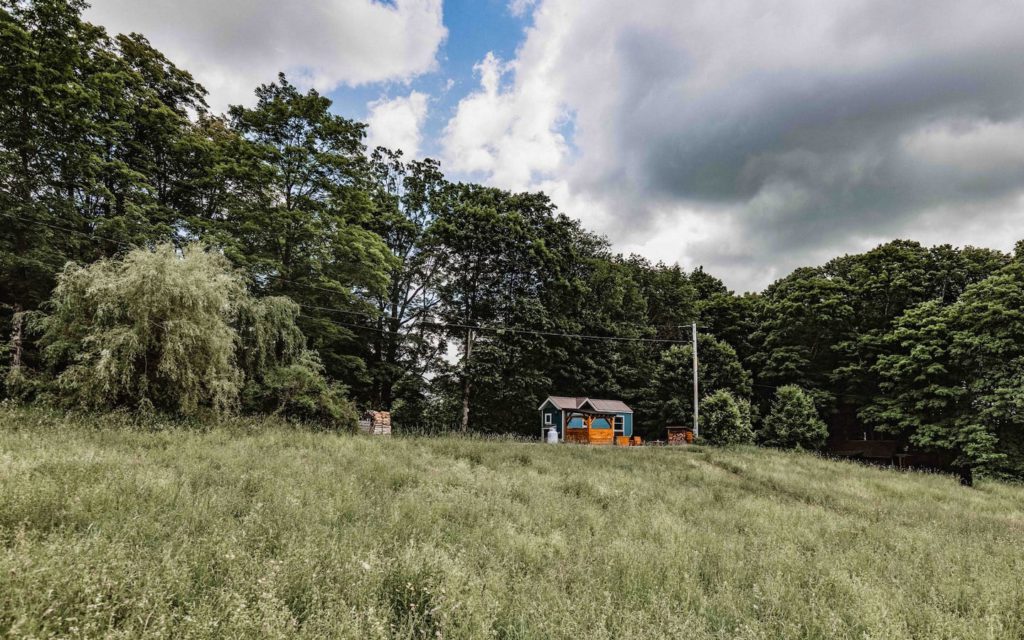 If you stay in this lovely tiny house be sure to check out some of the local attractions.