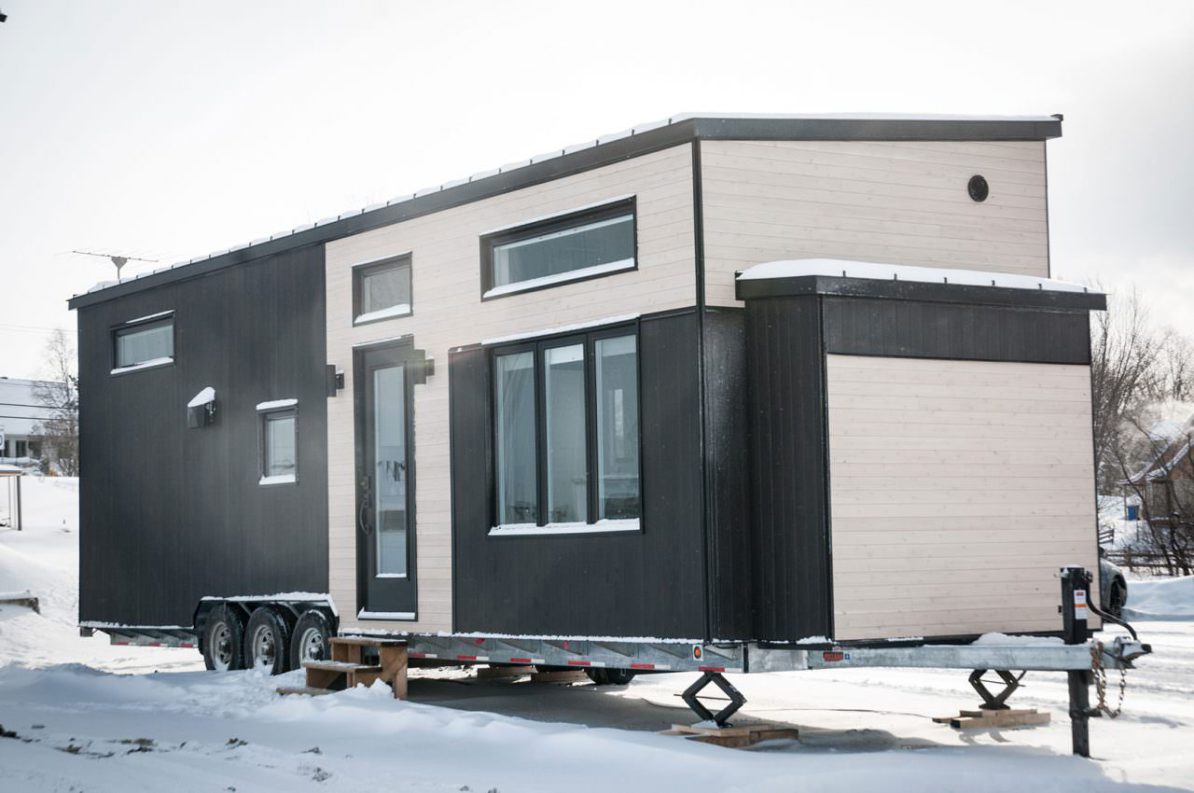 ---
A Classic Design Called The Ebene By Minimaliste!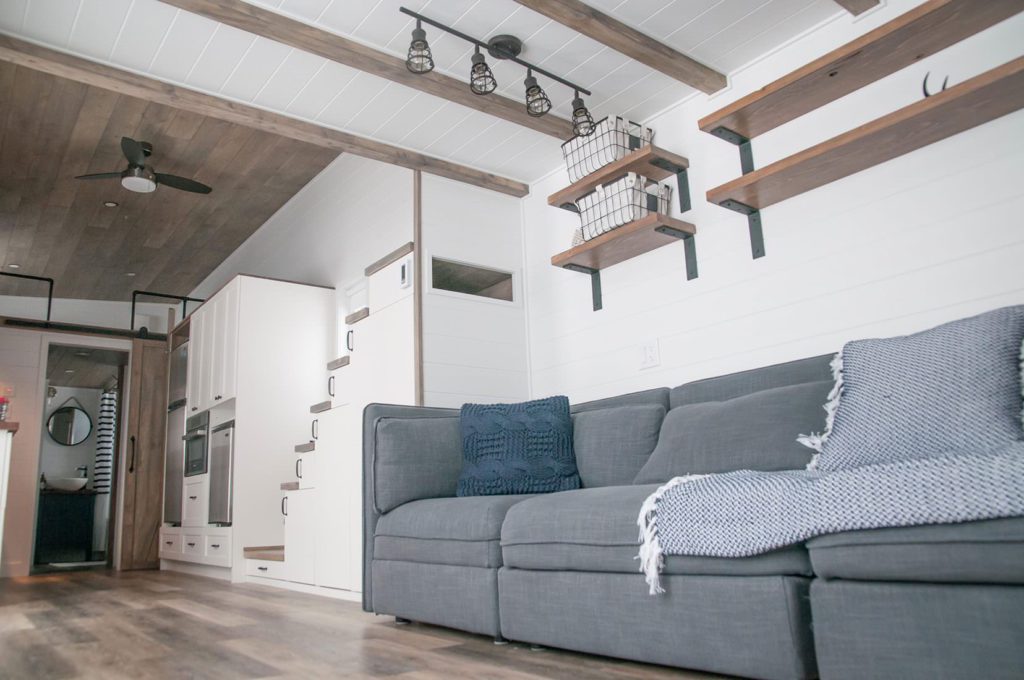 This amazing cozy tiny home is made by a personal favorite of mine: Minimaliste. All of their homes have a very modern yet extremely welcoming feel. All the while, every inch of this home has detail and purpose. My personal favorites of the Ebene is the wood ceiling, the lovely master bedroom loft, and a cozy fireplace for winter. This 36′ home has a secondary loft as well above the restroom, maximizing it's space.
"If you are working on something that you really care about, you don't have to be pushed. The vision pulls you."

Steve Jobs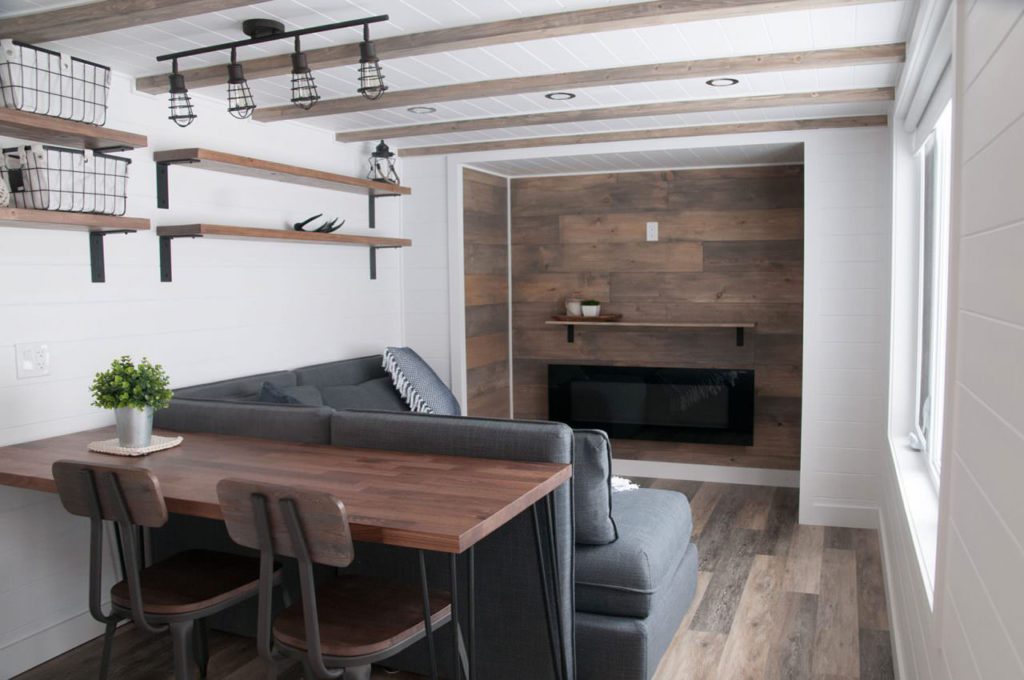 The dining area can be converted into a dining area big enough to feed six people. Not to mention a full sized kitchen with customizable appliances through Minimaliste. The Ebene also features a bathroom/ laundry room combination hidden behind a barn door. From wall to wall this home is filled with sunlight from its large windows. However, the master bedroom steals the show with it's additional windows, nighttime lights and beautiful cabinet storage.
This home is an absolute vision and I can imagine taking on all kinds of adventures in the comfort of the Ebene. However, to dream is a lovely thing but to create a goal is a difficult process. Whether choosing to purchase a tiny home or to build your own is a thoughtful decision; a strong goal to have. There may be times others doubt your goals until they see it come to fruition, so it is important to trust the process. If you believe you can accomplish your goal then you will. Allow the Ebene to take you on a mental trip of motivation towards your personal goal. Of course, also check out Minimaliste for more amazing homes.