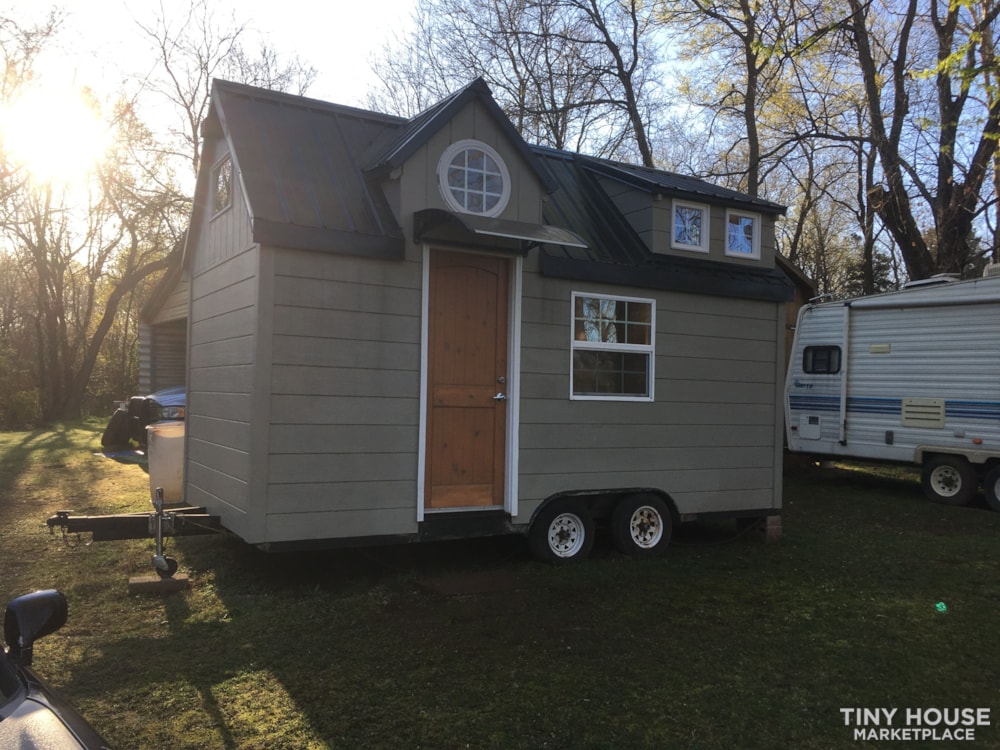 ---
The Robyn Is An Excellent Example Of A Compact Tiny Home!
---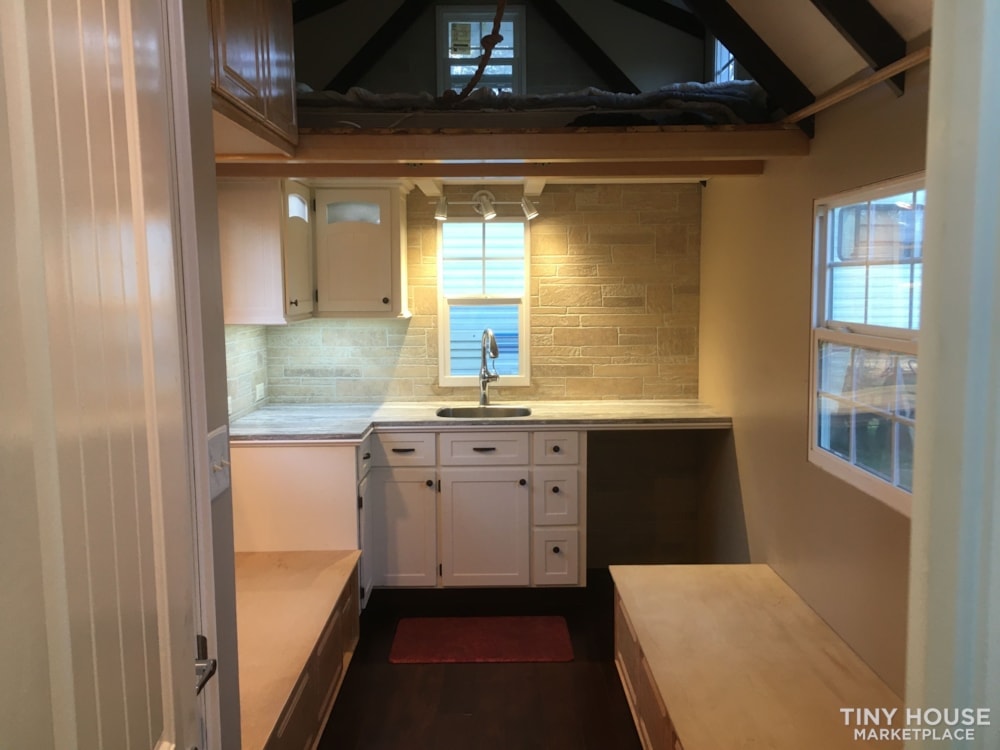 When it comes to tiny living, 16′ is nothing to snuff at. A compact home like this uses a lot of creativity. For instance, the builders built in seating with storage in the kitchen. The choice to close off the floor plan in the Robyn was smart. It makes the home feel like it is larger than it really is. Normally it would be the opposite; however, this home combats that. From the outside it seems small, but really just well designed.
"What good is the warmth of summer, without the cold of winter to give it sweetness."

-John Steinbeck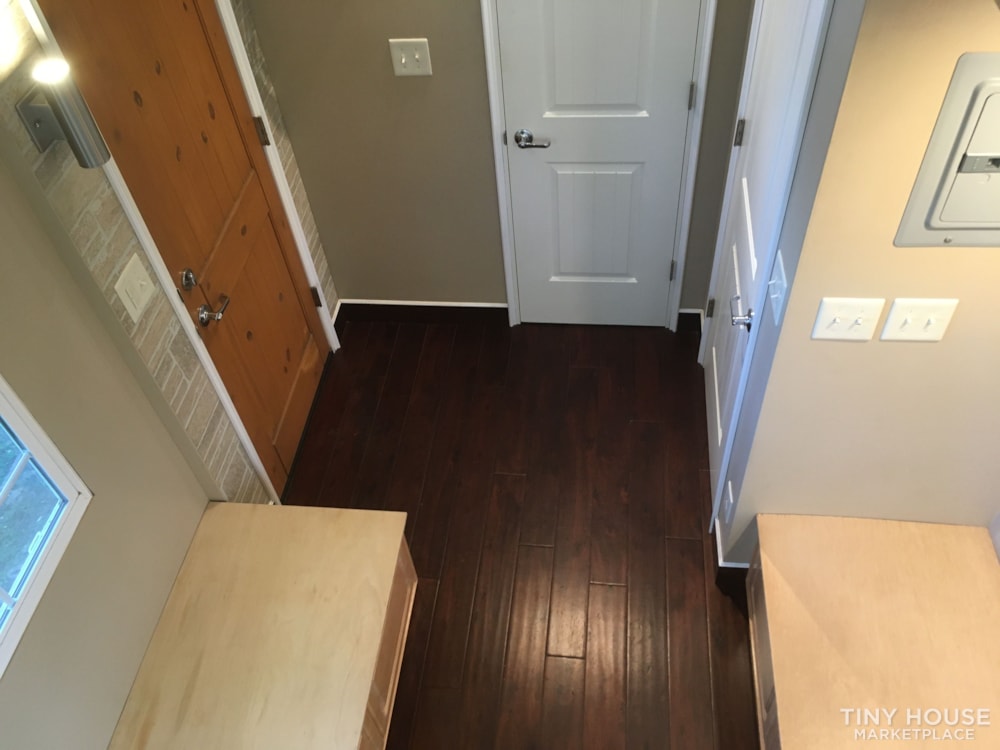 The view from the loft is my favorite in this home. You can literally see the whole home from the loft. The added carpet and peekaboo windows adds to its comfort. This home is a classic in the Tiny House Movement. It is also perfect for single people trying to live tiny. We tend to be obsessed with space; but one person can live very comfortably in the Robyn.
I just love the Robyn's quaint nature. It would be an easy home to transport, which means those on the move will love this kind of home. I can see this home working for many different lifestyles. Often I have seen tiny homes get bigger and bigger but that is not always necessary. Tiny homes this size can go places the other homes cannot. Though you do lose some space… but depending on your lifestyle, you may not need that much space. Consider how much space you genuinely use and if "losing" unused space is a weight off your shoulders. This could possibly be the home for you.