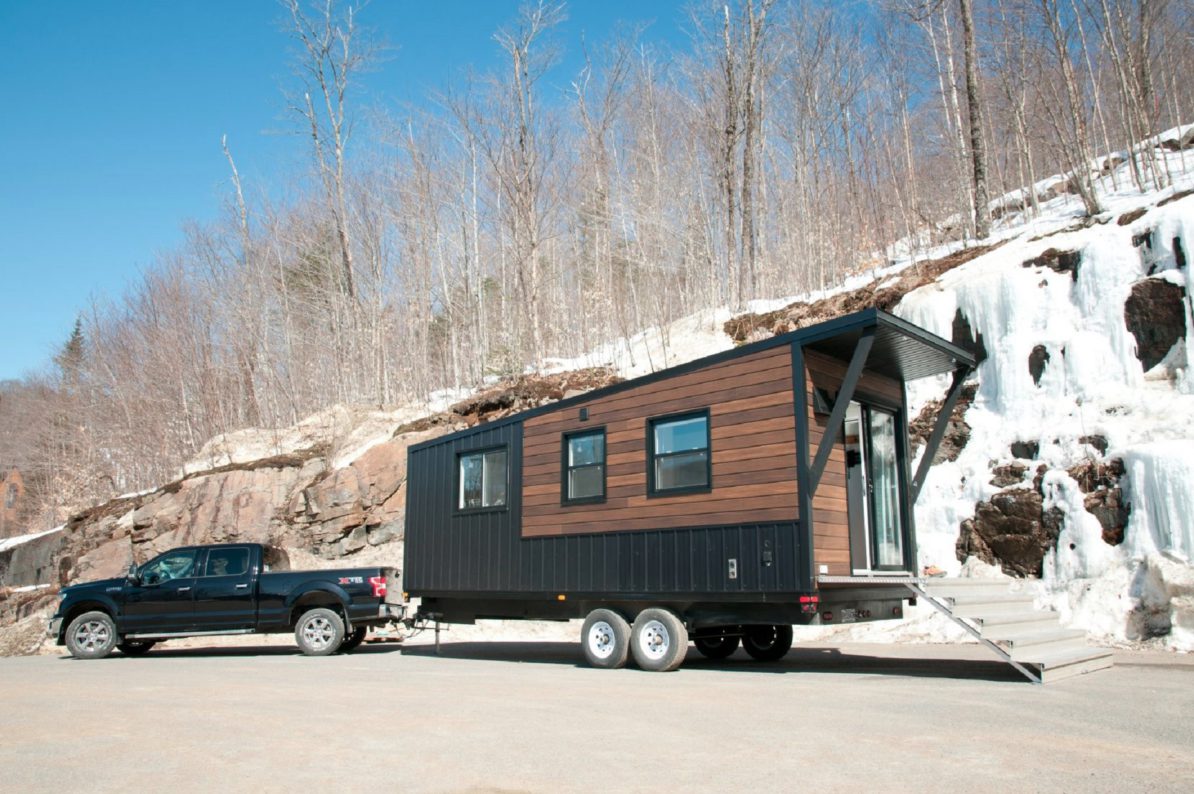 ---
A Straight Forward Tiny Home; Fit For A Nomad!
---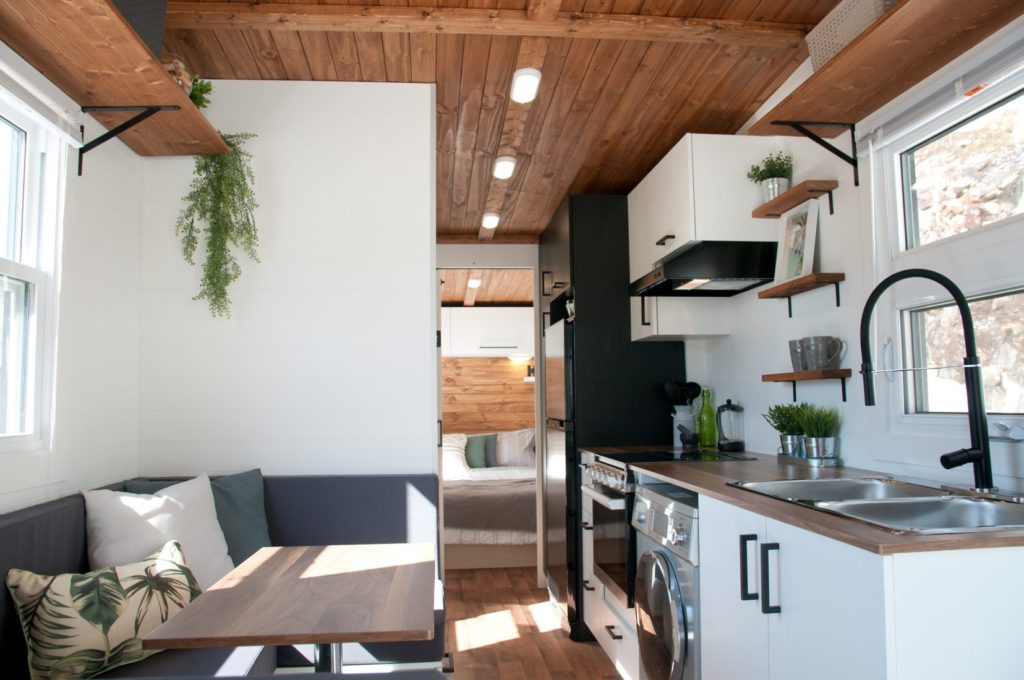 When you close your eyes, where do you envision yourself? Imagine taking your home there. Living in a normal home, it would be impossible and would have to change homes. Choosing to live tiny negates that issue. Subsequently, there is less commitment to a location, as you are able to pick up and move. The Nomad is 24 feet long making it an even easier tiny home to transport. Along with a beautiful two toned exterior to complete its road trip worthiness.
"A nomad I will remain for life, in love with distant and uncharted places."

-Isabelle Eberhardt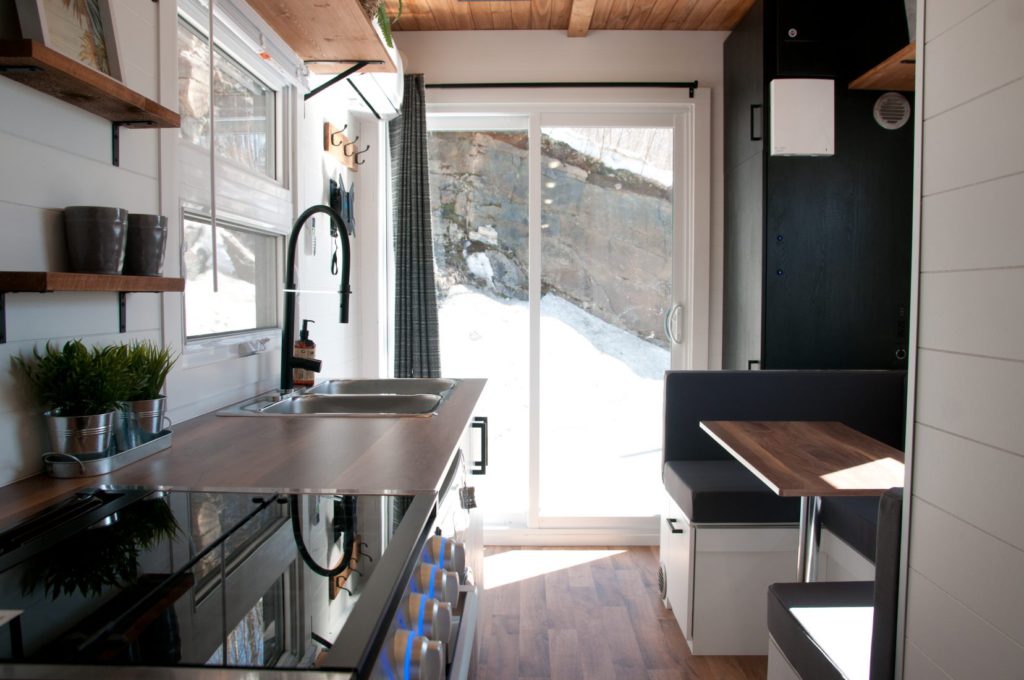 Furthermore, this home excels in presentation. A big contributor to me, would be the floor plan. The floor plan of any home defines how our daily tasks flow. In this home, they decided to make it single level. That means, no ladders! I've noticed for different reasons, people prefer to not have ladders or even stairs in their home. Normally, this would mean you lose more living space. Instead this home gives you a dinette that can change to a small bed.
Ultimately, I find myself swooning over the small details in a home. For example. things like the marble tile in the bathroom shower or the hanging chair in the bedroom. Combine these details with the floor plan to end with a beautiful looking home. Despite it being a smaller tiny home it feels spacious due to the layout. We will always want space for things, however we still need space for ourselves. Which means having free space that can allow you to relax and open your mind. Alternatively, clutter will depress your mental state, so make sure to keep those tiny homes tidy!