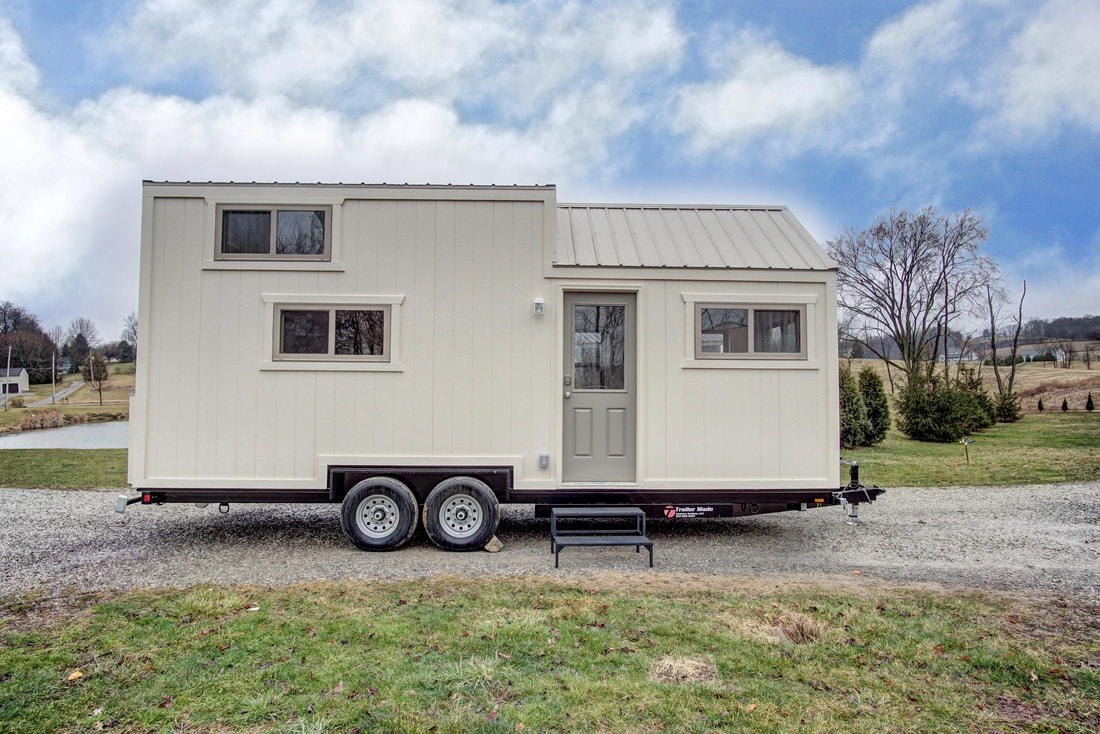 Open Up This Home To Find A Beautiful Pearl!
---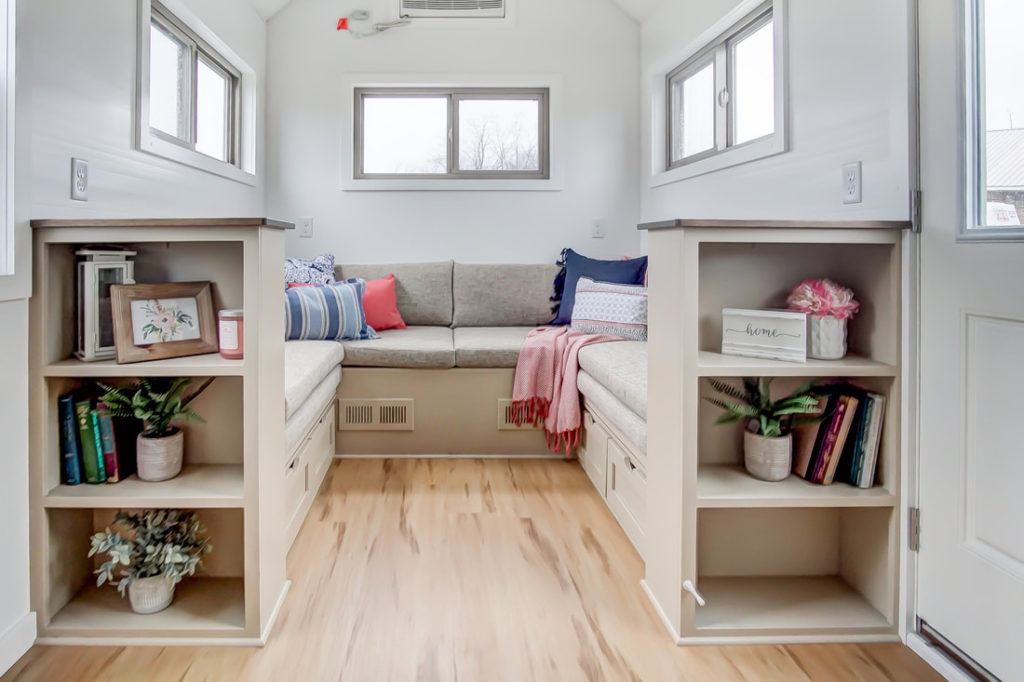 What is a pearl to the oyster? Sand combined with pressure makes a beautiful byproduct. Comparatively, like the tiny homes we see, the best made by hard work and dedication. Furthermore, Modern Tiny Living makes amazing homes suited towards the customers needs. The living area is a great example of this. Double end bookshelves and storage under the couch for maximum space. Additionally, pull the drawers out and convert the couch into a second bed for guests. You can even get a foldout table to make a secondary eating area.
"True beauty is measured by the number of pearls within you, not those around your neck."

-Suzy Kassem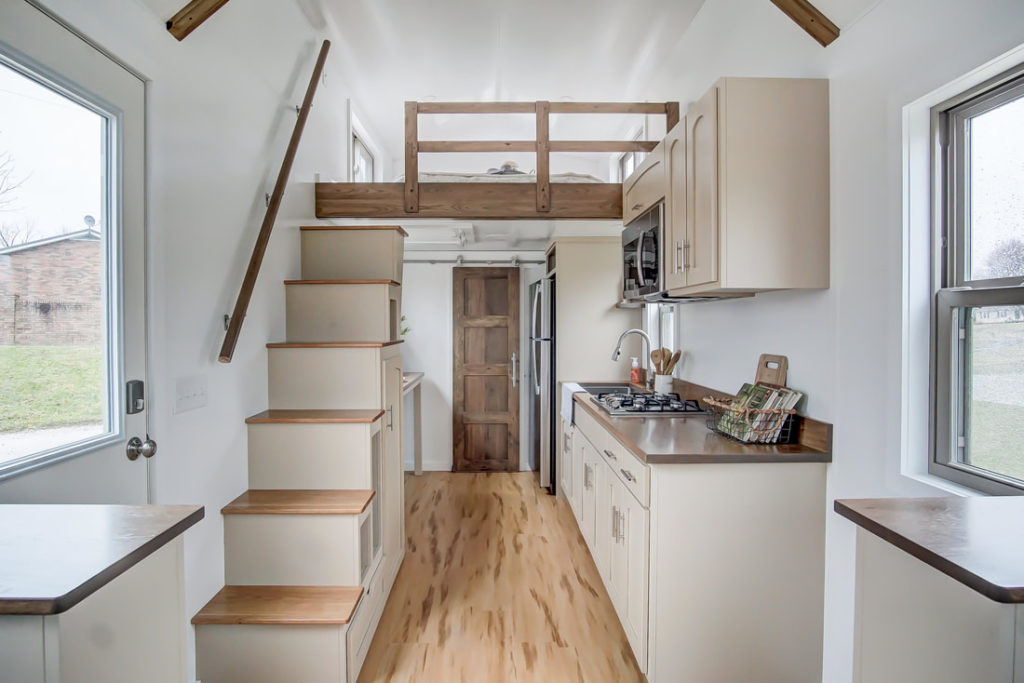 Then turn around to find an amazing kitchen and adorable breakfast nook. Matching hickory countertops throughout match the barn door. Not to mention, the kitchen comes with everything except an oven. Which can be a deal breaker in itself. That is why it is so important to consider what you want your tiny home to have; or what you use in your day to day life. Next up, would have to be the bathroom. Fitted with simply a standard flush toilet and a fiberglass shower. Overall, this home may not have every feature, but every feature is of quality. Continue to consider what you can not live without.
Oyster Bay
---
Not every oyster has a pearl. When trying to find a home for yourself there are a lot of factors to consider. The main one being a structurally safe home. A custom made trailer is the first step of building the home and can make or break your investment. Add in closed cell spray foam insulation, plumbing and electrical. Luckily, this home is quality in all of those aspects. Lastly, you have the final touches that set it apart visually. Beige color theme and luxury vinyl plank flooring makes this home ready for any aesthetic.