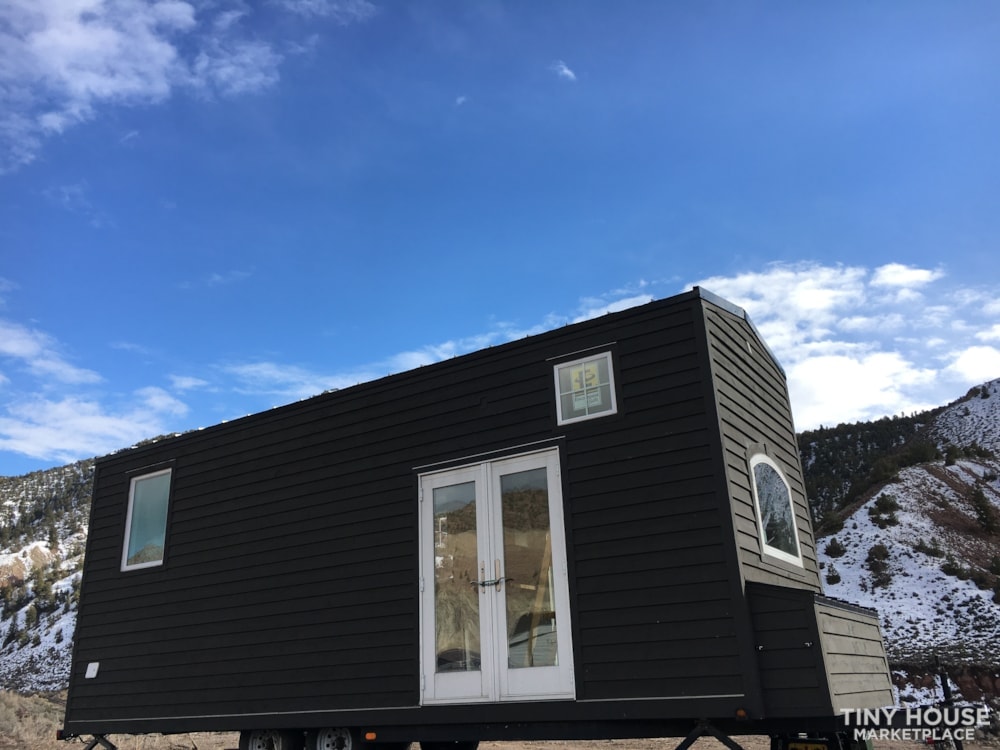 Ever Feel The Top Of Mount Everest?
---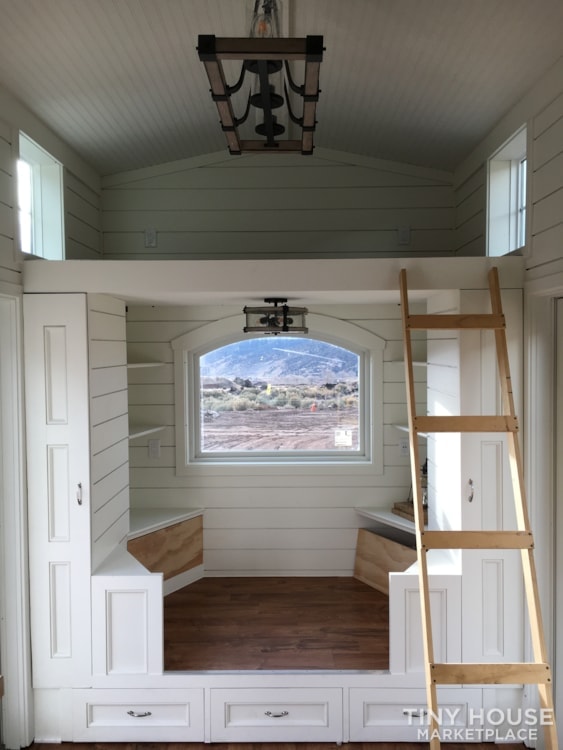 Feeling on top of the world, or mountain, does not have to be figurative. In a tiny home you have the freedom to be anywhere. Whatever scenery fits you best can be right outside your window. Meanwhile, the Everest features the best sitting area to view your scenery. Perfect for social meetups or to just relax with a good book. Additionally, this set up gives maximum storage in the living area. Partially thanks to the twin sized loft located above. Finished with eloquent lighting, makes this area of the home, the star of the show.
"Climb the mountain not to plant your flag, but to embrace the challenge, enjoy the air and behold the view. Climb it so you can see the world, not so the world can see you."

– David McCullough Jr.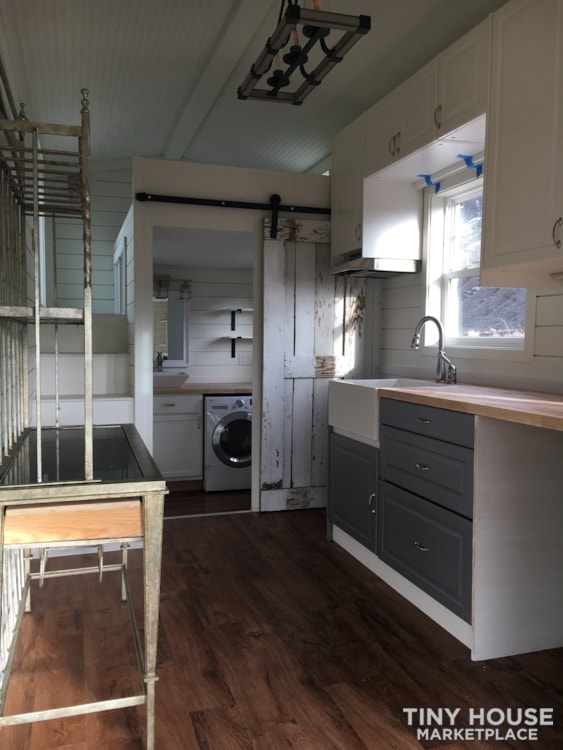 Looking around, you may think it looks incomplete. All that's missing is the propane range oven and under counter refrigerator. Although, there is no need to worry as it is a customized option. Climbing stairs may feel like climbing a mountain at the end of a long day. However, it is a better option than a ladder. The best part of climbing is the reward at the end: your soft bed. Better yet you will always be kept warm; due to the Structurally Insulated Panels (SIP). Add in the washer and dryer combo unit and you have a ready to drive home.
Down The Mountain
---
Going up a mountain means eventually you have to come back down. Life can feel like that sometimes as well. You climb up to a new mindset to then feel burdened later by the hardships of life. The good thing is you can always climb back up. For instance, have you ever considered all the different lives you could have lived? There may be regret in some choices but they made you who you are. Furthermore, who you are loves tiny homes. The Tiny Home Movement will give you the freedom to climb even higher next time.