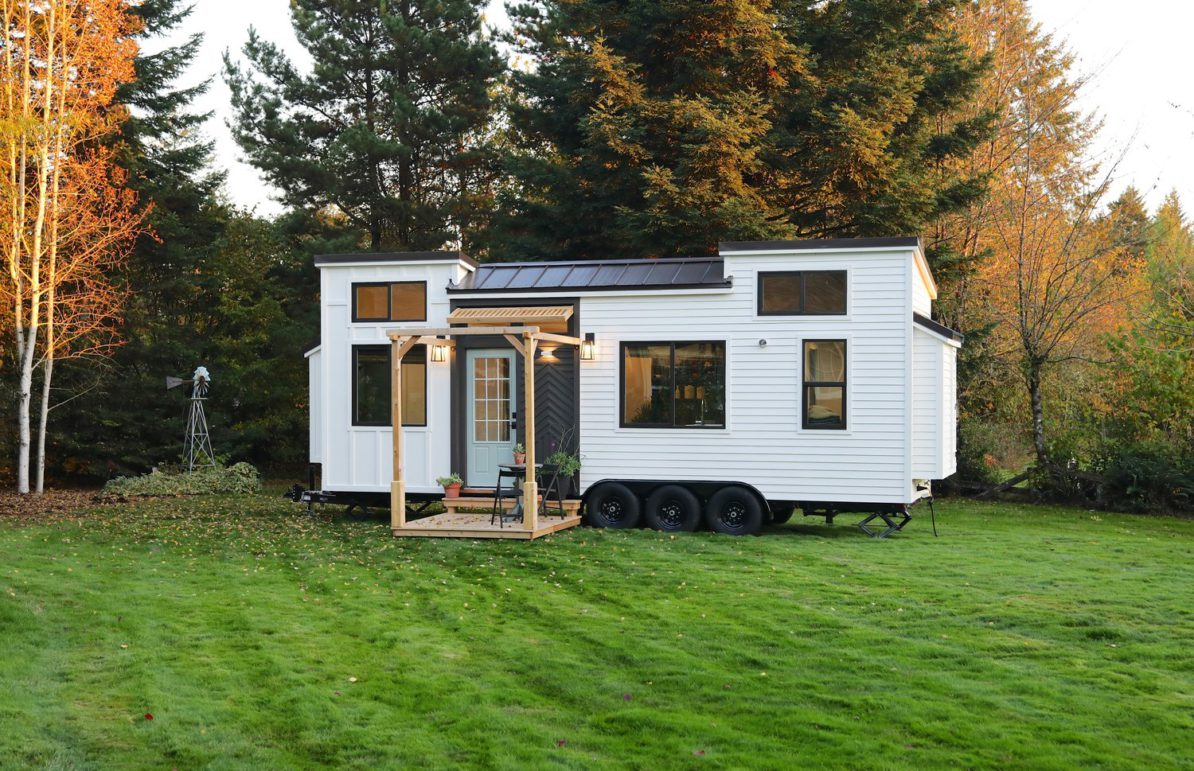 ---
The Pacific Harmony Uses Contemporary Lines To Create An Eclectic Tiny Home!
---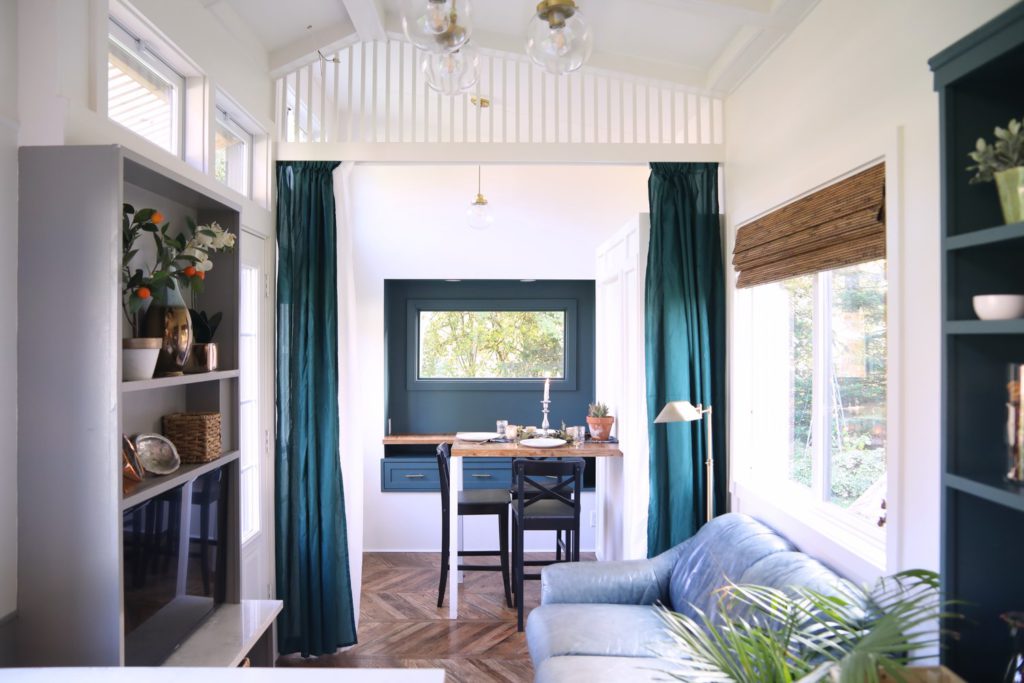 One of my favorite aesthetics is an eclectic style. Messing with shapes and lines gives a unique look to the home. Each piece of sectioning in the Pacific Harmony uses a different design to make it pop. Additionally, they use a lovely royal blue that pops against the white walls. The lighting itself is even a design piece. Add on natural elements like plants. Or, more antique knickknacks to make a lively home.
"Art is a harmony parallel with nature."

-Paul Cezanne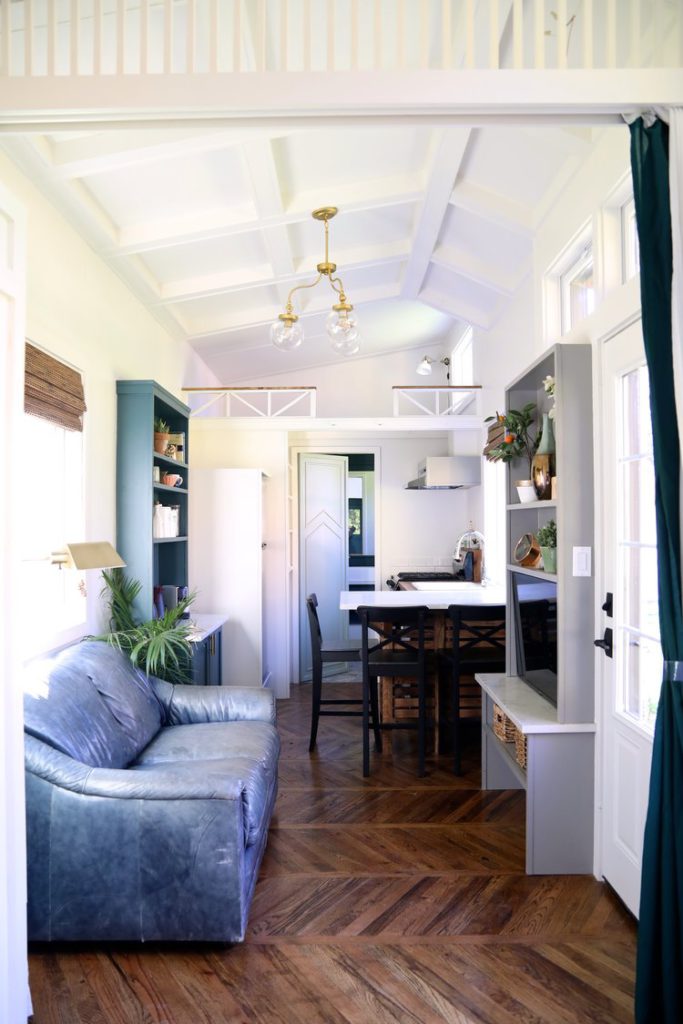 From ceiling to floor you can see the different design elements used. Making this home another well crafted and thought out home. Some may find this home too eclectic. However, lines have a way of opening the space. Due to this, you should incorporate contemporary lines in your home. Even if it's not as much as the Pacific Harmony. Additionally, working with lines and shapes can make space in places you may not expect. A great example of this is the cabinets in the kitchen.
Overall, I find this to be a beautiful home. I love how the natural elements were added to the home and think even more could be added. As I've said previously living in a tiny home means you have more mental space for things you enjoy. One of those things may end up being a garden. Especially with the geometrical exterior, a garden would pop. Or may just adding on to the already adorable porch for relaxing. Whatever you choose to do with this home, it is sure to blow others away.
I hope you enjoyed this post!
Comment below for what homes you'd like to see more of!