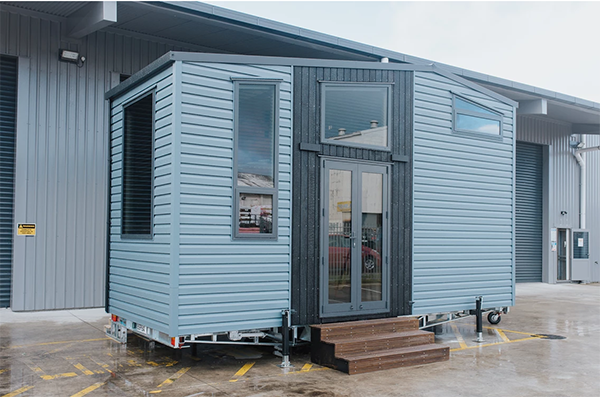 ---
The Autumn is an extremely compact and well thought out design! Using Japanese techniques like 'yakisugi' or 'shou sugi ban'.
I am just absolutely in love with this Japanese style of design. The choice to add wallpaper is brilliant; allowing the owner to have decoration without taking up space. Not to mention the wallpaper flows all throughout the house. I love the pops of color that match the wallpaper as well. The Autumn also has a sleek kitchen design. The gray cabinets and matching wood allows the house to pop in color elsewhere and not feel cluttered. More so, the natural elements in this home cause it to feel like its bursting with life inside.
"One kind word can warm three winter months."

Japanese proverb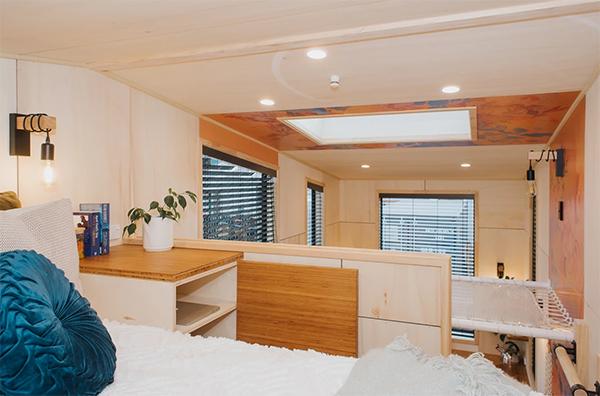 Additionally, from the ladder to the loft you can choose between the cozy bed or a tranquil hammock. I love how the hammock gives another resting area without taking as much space as a loft. There is even a little sleeping area for your furry friend with their own door. The skylight featured right above the hammock is an amazing idea for basking or star gazing. I always appreciate the subtle touches like the book lighting near the hammock.
"Be humble. Even an expert can make mistakes."

Japanese Proverb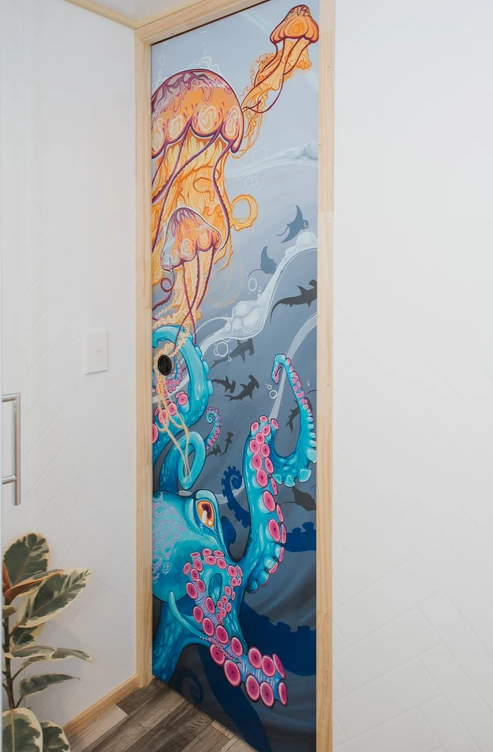 There is so much personality in this home and the bathroom is no exception. Another beautiful mural is featured in this bathroom to continue the Japanese design. The rest of the bathroom is covered in white tile for a clean look and to really make the mural pop. A rounded shower to save space while giving you access to a washing machine as well. Overall, this home made the most with it's space while truly being one of a kind.