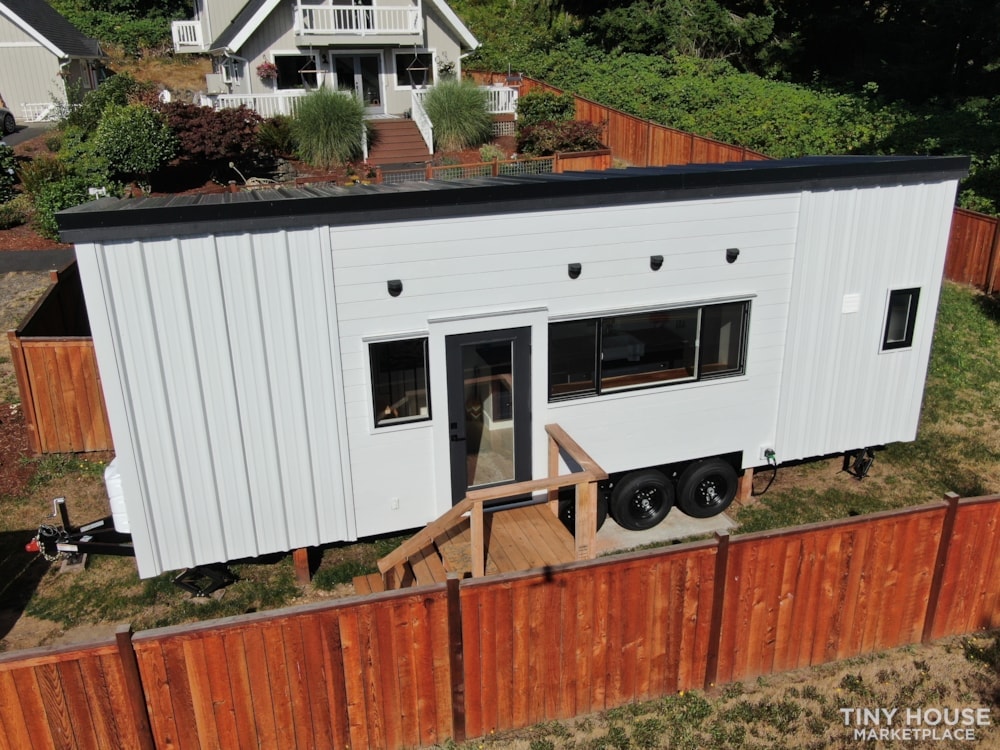 Feel Like You're On Top Of Olympus With This Home!
---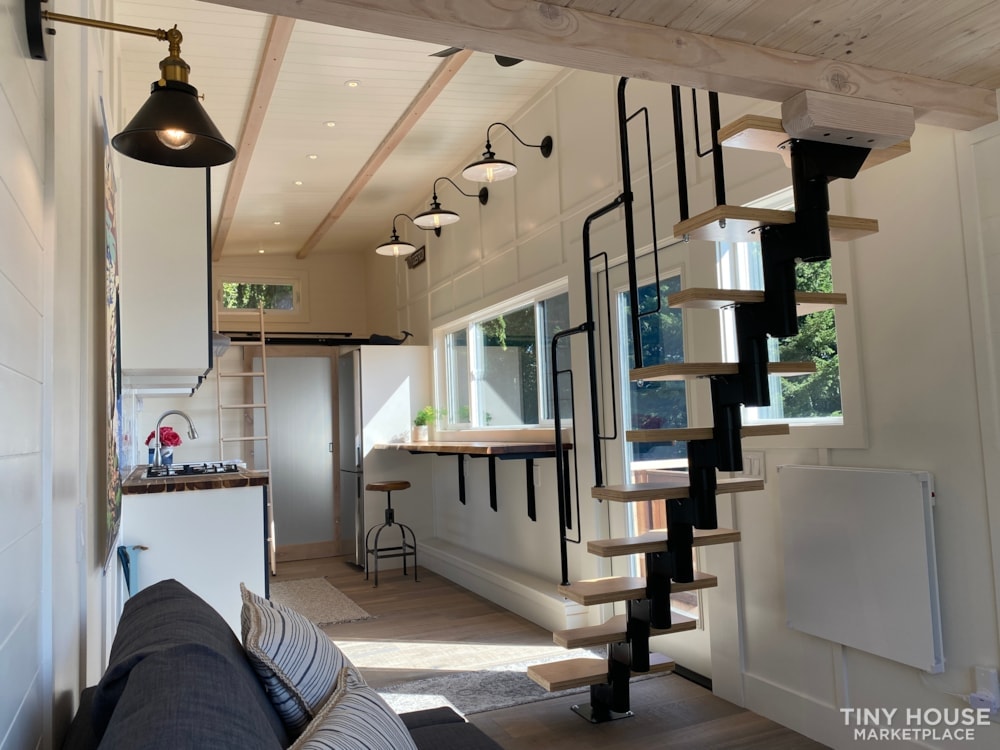 Out the gate, you can tell this home is a stunner. Sometimes the home immediately pops out as being beautiful. Though it is when you really focus on the details that you realize why it is so beautiful. For instance, this home features luxurious wainscot walls. To be honest, I only just now learned the term wainscotting even though I have seen it before. Furthermore, the white color choice combined with ample lighting makes this home almost glow. Ultimately worthy of the name: Olympus.
"Art is not delivered like the morning paper; it has to be stolen from Mount Olympus."

-Wayne Thiebaud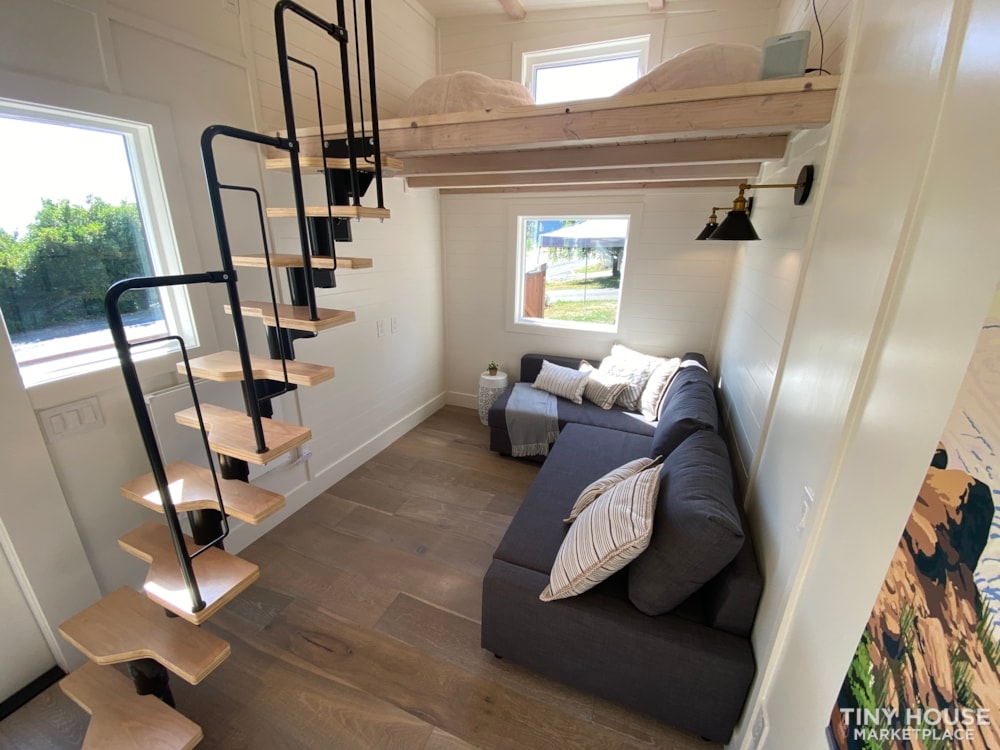 Moving on, you see care in every detail. I mean we have to take notice of the unique staircase used. Leading to a full sized loft above a roomy living space. Plug and play features make this home even more of a vision. Included with a 50 amp connection, RV style sewer hookup, fresh water inlet and radiant heat. More so, built with triple axles and power breaks, there is no need to worry about moving your slice of heaven. Eventually, park up and get moving on your adventure called life.
High On The Mountain
---
Mythology has shaped our lives in ways we do not recognize anymore. Looking deeper into mythological stories show a lesson. Whether we agree is another story. Some of the best stories are ones focusing on personal growth. When you grow as a person, every aspect of your life also changes. You may even find yourself wanting to change your lifestyle by living tiny. Additionally, being part of a community is another important focus in mythology. Meaning you do not have to traverse your new lifestyle alone. Maybe it's time to find some tiny home friends.
Anyways, if you would like a book recommendation: Mythos by Steven Fry is fascinating and he has such a relaxing voice!