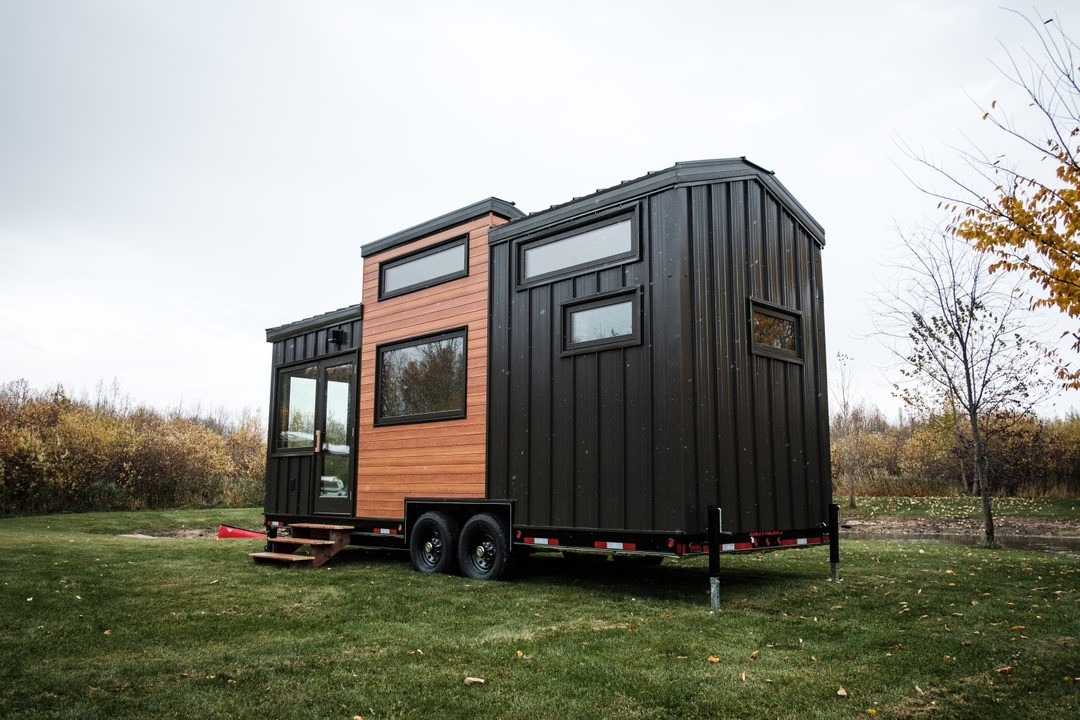 Heading Off Grid In The Fritz!
---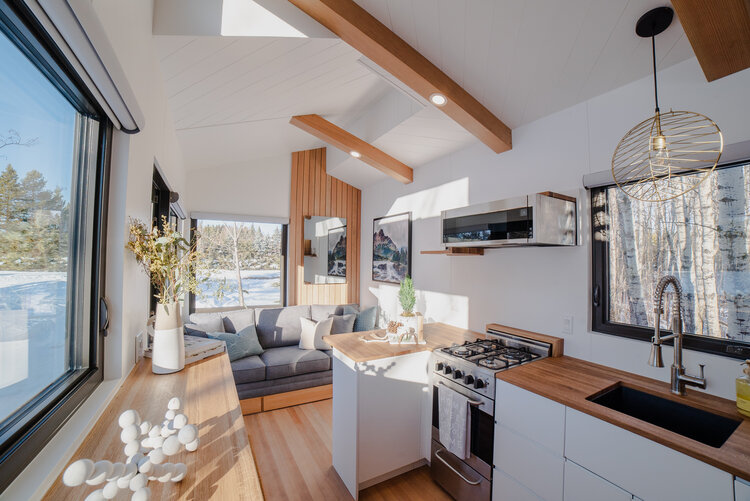 The Fritz is an architectural beauty. Staggered lifted ceilings and large windows open this home to the outside world. Regardless of where you park your home, you will live in comfort and style. First, you walk inside to a beautiful living area equipped with a large comfy couch. Moving on, you find yourself in a full sized kitchen. All throughout maintaining blends of textures: white oak, vertical grain fir and custom concrete. Last on the main floor, you find the bathroom. Featuring a gorgeous soaking tub for maximum luxury. At 24 feet that sums up the main floor of this home.
"You don't choose your family. They are God's gift to you, as you are to them."

-Desmond Tutu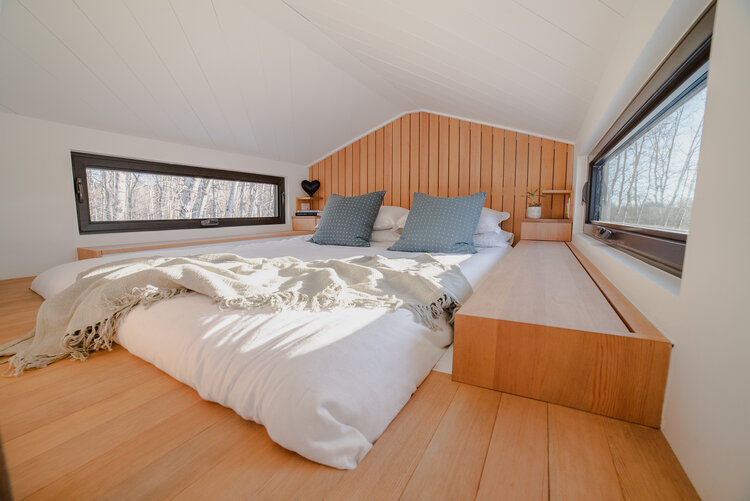 Finally, you find yourself climbing the left right tread stair system. There atop the bathroom is a tall lifted loft space. More so, the design flows into the loft. Triple pane windows continue to flood the room with natural light. Additionally, the decorative backboards give more visual appeal. Overall, the symmetry of this room sets it visually above the rest. Pun intended. Finally, this brings us full circle to the beginning of the home. Now you can see how this home was inspired by modern Scandinavian homes. A beautiful rendition of how design can transform a small space.
Small Family
---
Purchasing a home from Fritz Tiny Homes means supporting a family. A family living a piece of the American Dream. Furthermore, they connect to their customers through a blog and podcast. Being off grid never means that you are alone. Social media and the internet have drastically changed the way we interact. While some aspects of the internet can be considered negative, there are many positives. Additionally, surrounding yourself with others that share similar interests have beneficial effects. Now there is the possibility to connect from anywhere. Find a friend in the Tiny House Community.