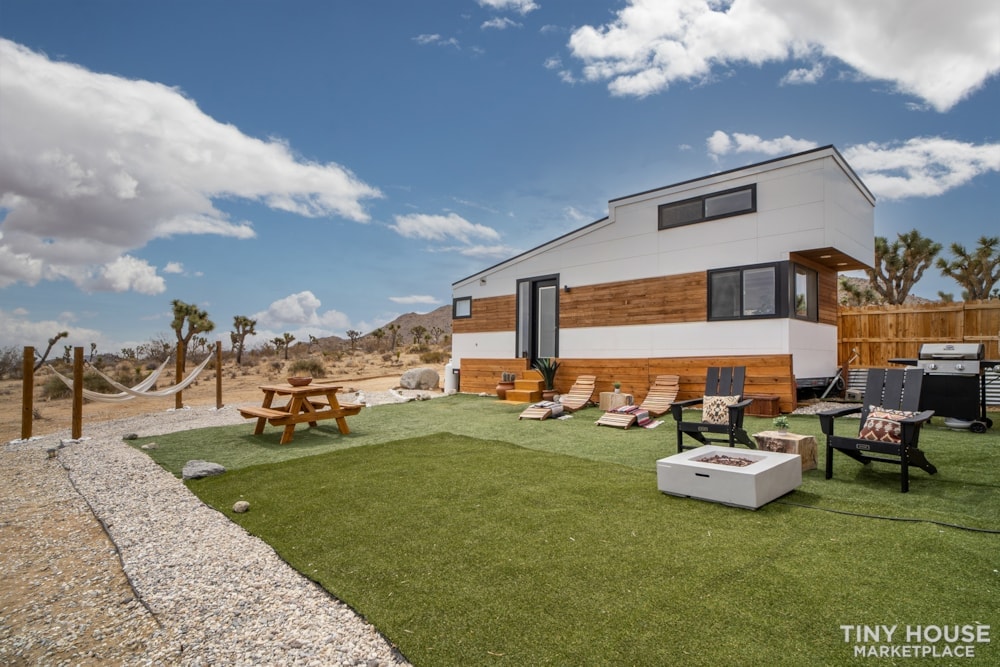 ---
Head For The Stars In This Little Dipper!
---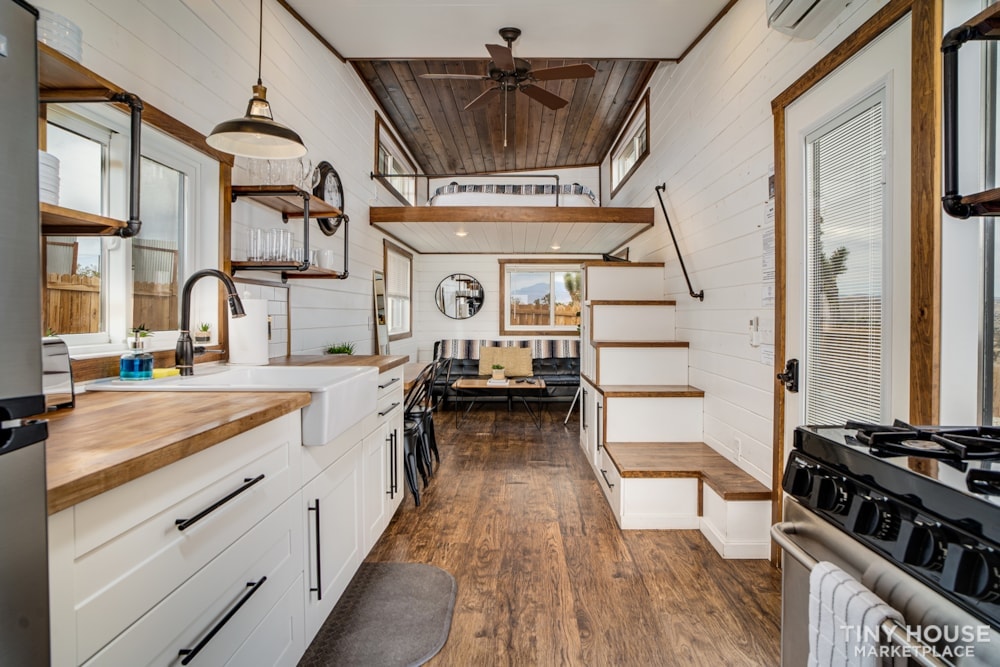 Looking out into the stars, you cannot help but dream. To think of endless possibilities. That is the kind of dream needed to build a tiny home. The Little Dipper is nothing short of a dream itself; an oasis in the desert. Looking at the exterior of this home, you find it to be beautiful, modern and somewhat geometrical. Stepping inside you find the same two tone colors as the exterior: white and dark walnut colored wood. Meanwhile, contemporary pieces decorate this home to add it's own charm
"Keep your eyes on the stars, and your feet on the ground."

-Theodore Roosevelt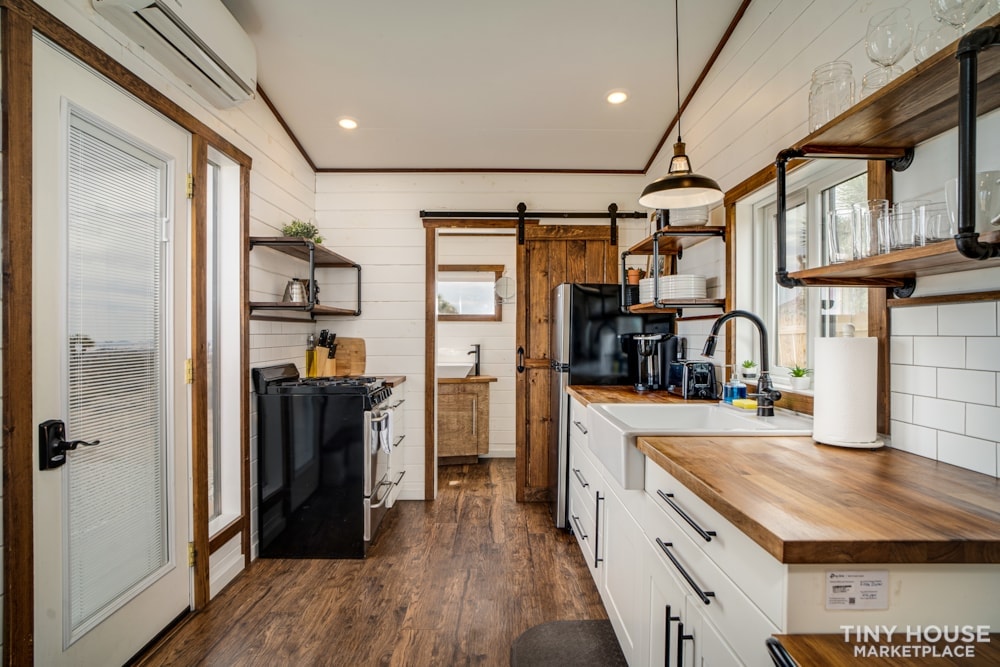 Furthermore, the design of this home continues throughout. Modern and contemporary. Although, the big theme of this home is windows. Windows are scattered throughout the home and paired with a telescope. The idea is to dream big and to explore while having a safe haven to come home to. Not to mention, this home has all you need. A warm bed to crawl into. A full sized kitchen to make any meal you want. Even, a full bathroom to clean up after an adventurous day.
Not every home will be perfect, but the Little Dipper is pretty close. I hope this home inspires you to go out tonight and look out at the stars; to dream big and realize that you can accomplish whatever your heart truly desires. The hardest part is to just start. More so, this home makes it so that you're not starting your new journey alone. Whether it is building a home or moving, it can be just what you need to get the ground running. Consider what makes you happy, dream it, and run with it