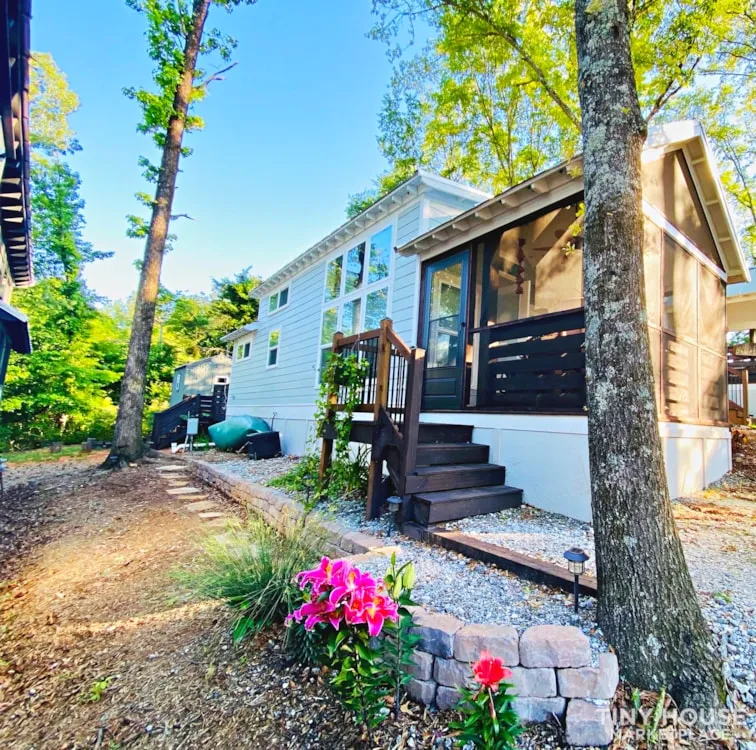 ---
This lovely home is available on our Marketplace!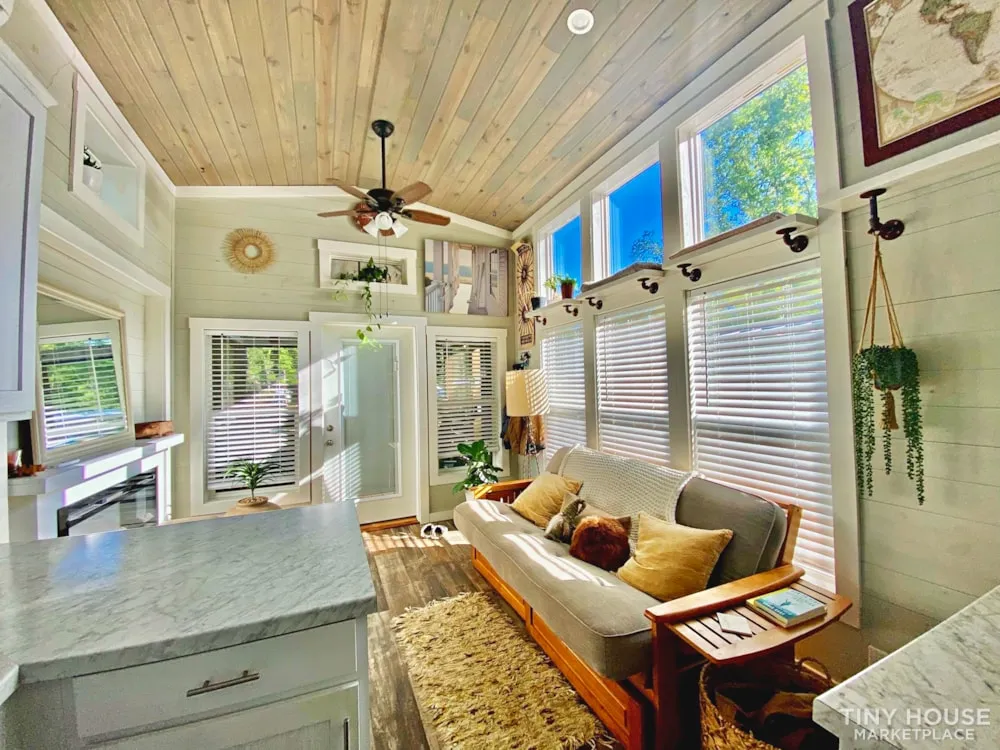 This little villa is located currently in a tiny home community close to the heart of South Carolina. With 11 close knit neighbors also living in tiny homes you are bound to feel right at home. This cozy spot has many windows to allow you to see out into nature from one of it's seating areas. I adore the choice of furnishing and the nature elements to tie it into a real getaway feel.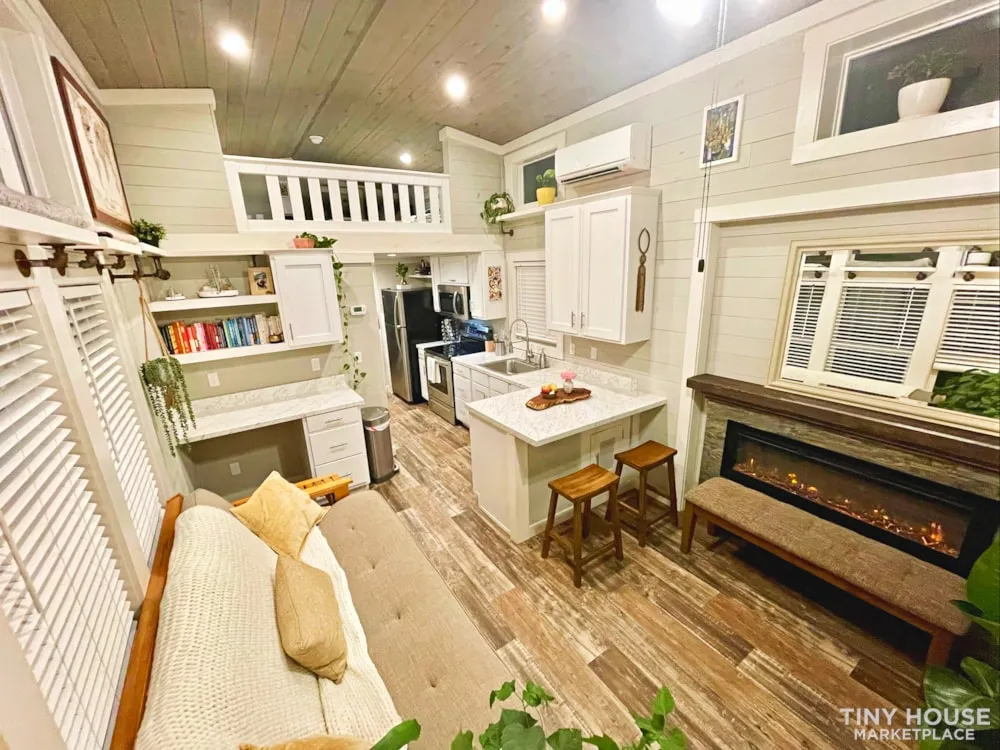 One of my favorite aspects of this home is the fireplace in the main seating area. Cold nights, crickets chirping and a crackling fire makes for a perfect evening. This home has a way of feeling larger than life for a tiny home and for less than 400 sq ft. I also love how the loft has small fencing to accentuate the overlook. As you scroll you'll come to learn more lovely secrets embedded. For instance, the loft has enough space for a queen bed an area to work on a laptop.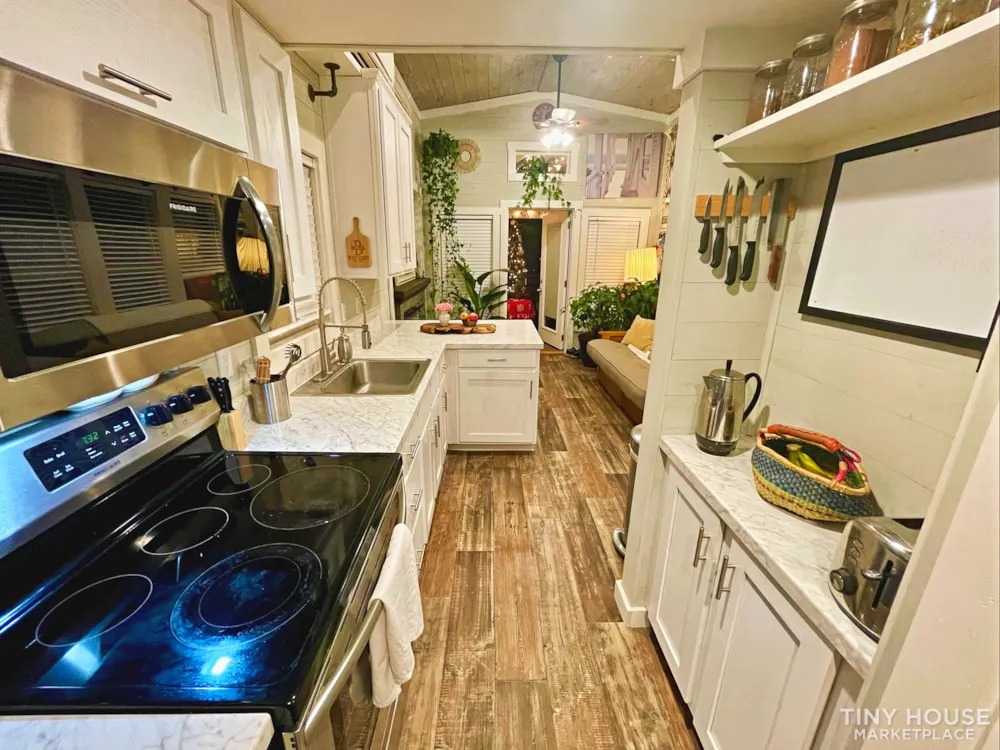 Something that you may find a rarity in searching for tiny homes is an oven and a microwave. Considering these features and granite countertops you can cook for many. Furthermore, the open floor plan allows you to cook in a kitchen where you can easily forget the size. Along with those hidden secrets is a full bathroom, washer and dryer.
I choose this home because one of my favorite memories is taking a trip to Asheville. I love going hiking and being a part of nature. The historical city was a wonder to behold during the day and at night. I really love the sense of community and kindness people showed to each other. It's wonderful to see what we can achieve when we are kind to one another. While looking into this home I realized it gave me the same feeling of togetherness and peace.