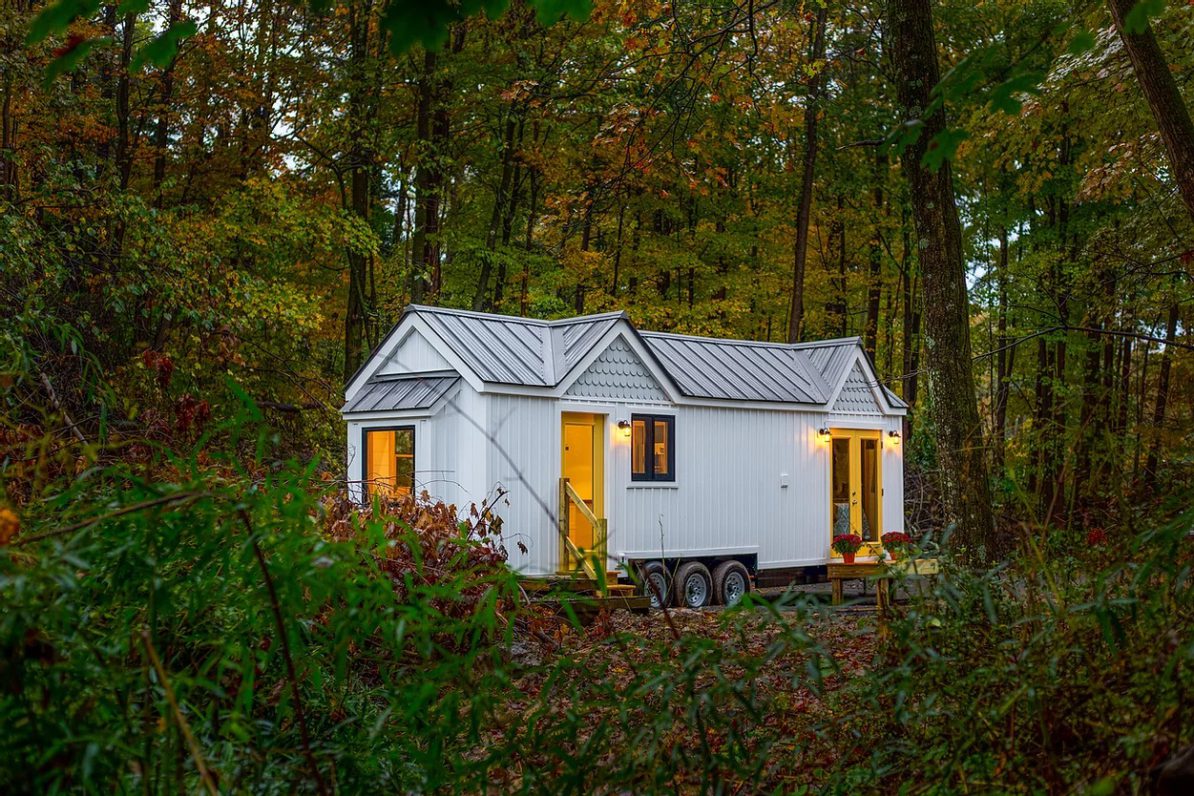 ---
The Perfect Forest Sanctuary
There is always something so tempting about this kind of tiny home; maybe I have been in the city too long an long for the forest. I'd love able to open glass doors to crickets chirping and walk out to a sky full of stars. The Florida girl in me would appreciate sitting on the couch during a storm and just listen to the sounds of rain on the roof.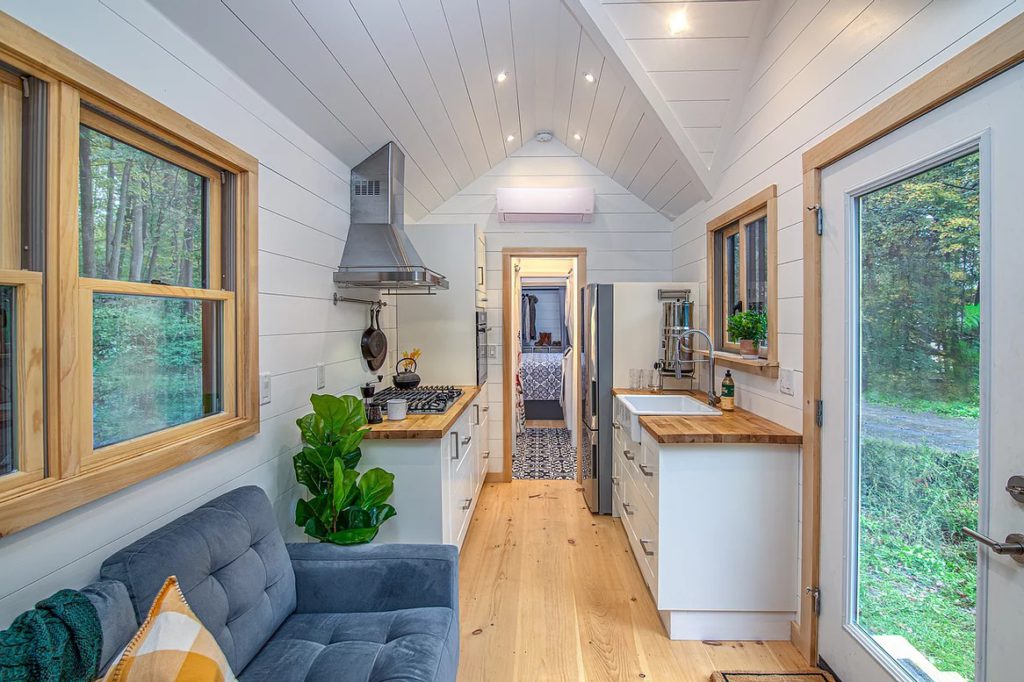 This tiny home surrounded by the forest gives a true feeling of being off the beaten path. The outside is beautiful and once the sun goes down it gives a firefly like presence. Then you walk into to find a gorgeous modern home with a seating area to appreciate your surroundings. The triple gable rooftop and flush lighting features elevates the ceiling. The wood elements tie the room together. I also always have an appreciation for a gas stove and dark steel appliances. This style has been popular in tiny homes recently due to its clean and open feel.
Many times the journey is more rewarding than the destination but in this case you may find both to be gratifying. Every journey I have taken has taught me something new about myself and my surroundings. I have learned that slowing down sometimes is much needed. We have so much to experience in life it is important to not get distracted with the noise. Although it is easy to stay in routine this forest getaway is a perfect excuse to slow down for a moment. Consider taking time for yourself and get inspired.
"In a forest of a hundred thousand trees, no two leaves are alike. And no two journeys along the same path are alike."

Paulo Coelho.