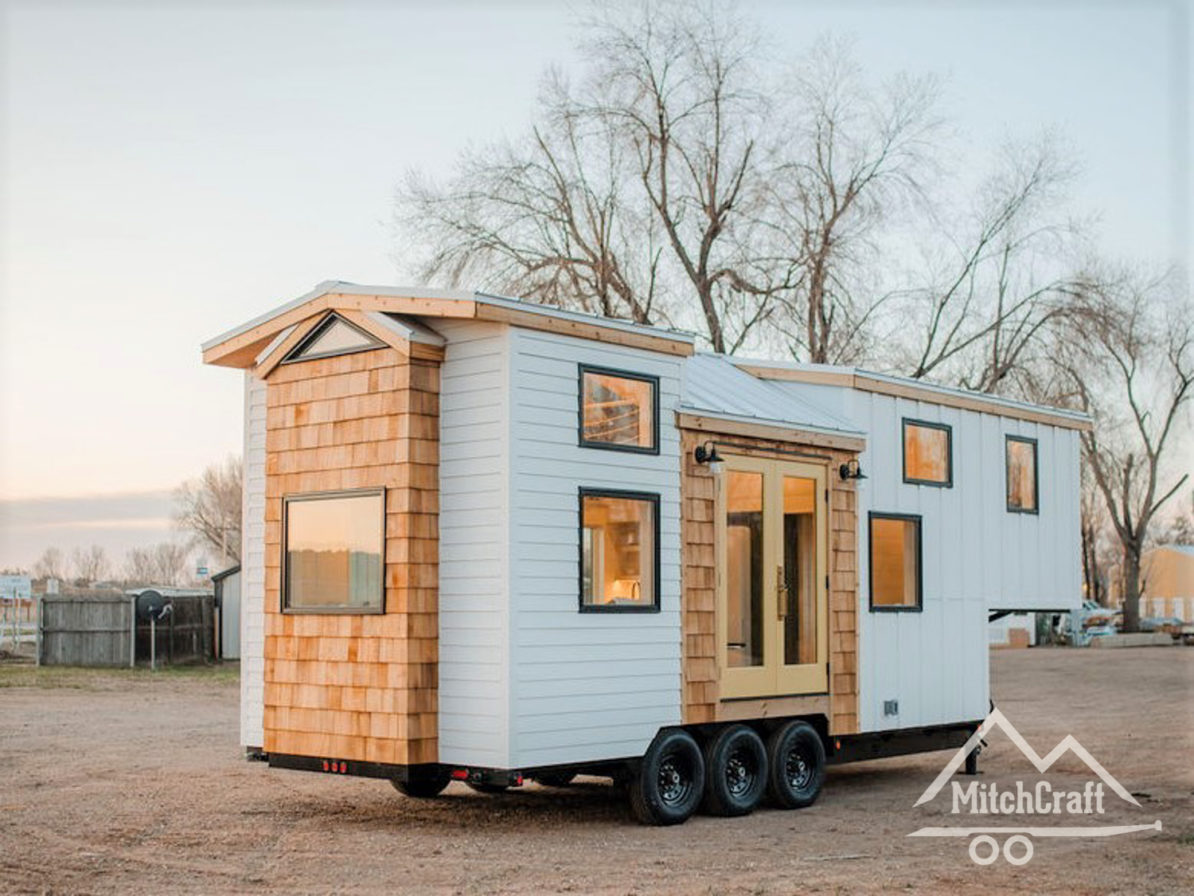 See How Good Kay Is Living In This Tiny Home!
---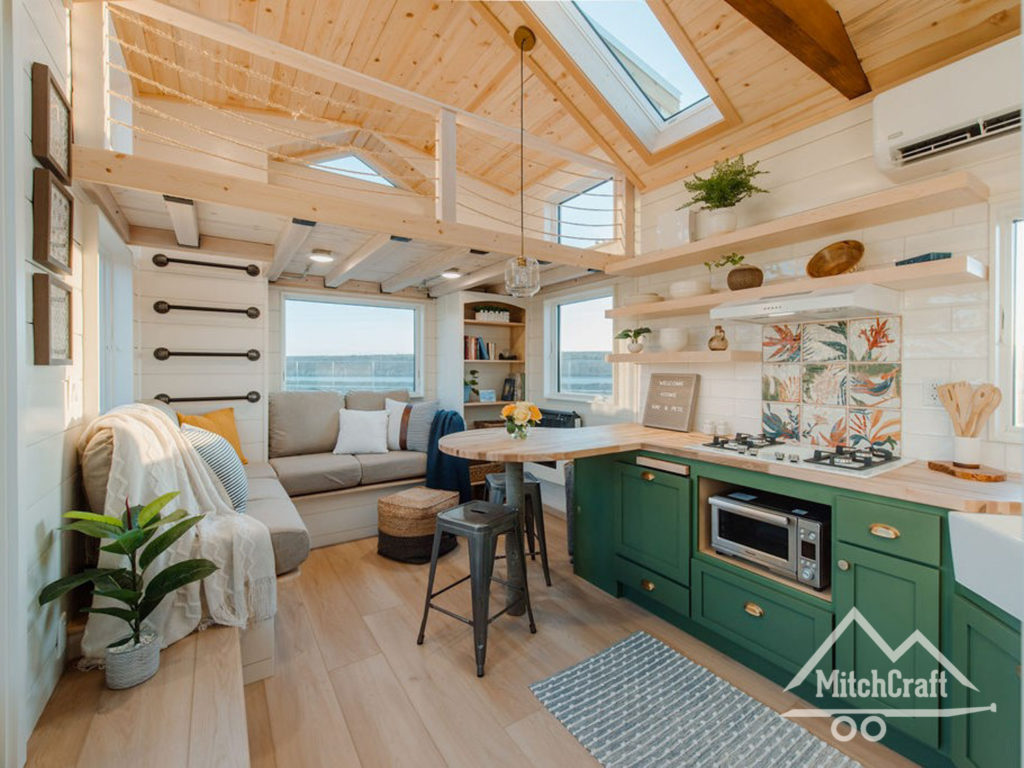 Immediately, the exterior of this home sets you up for an aesthetic masterpiece. Going inside you really see how the home opens up. Not to mention, the aesthetic continues into the home. While this home is only 29 feet long, the gooseneck allows for even more room. Homes that size can still feel cramped but the use of an open floor plan changes the flow. The color choice for the cabinets pop and also break the rooms up. A beautiful backsplash and note board for Kay welcomes you into the home.
"Those who cannot change their minds cannot change anything."

-George Bernard Shaw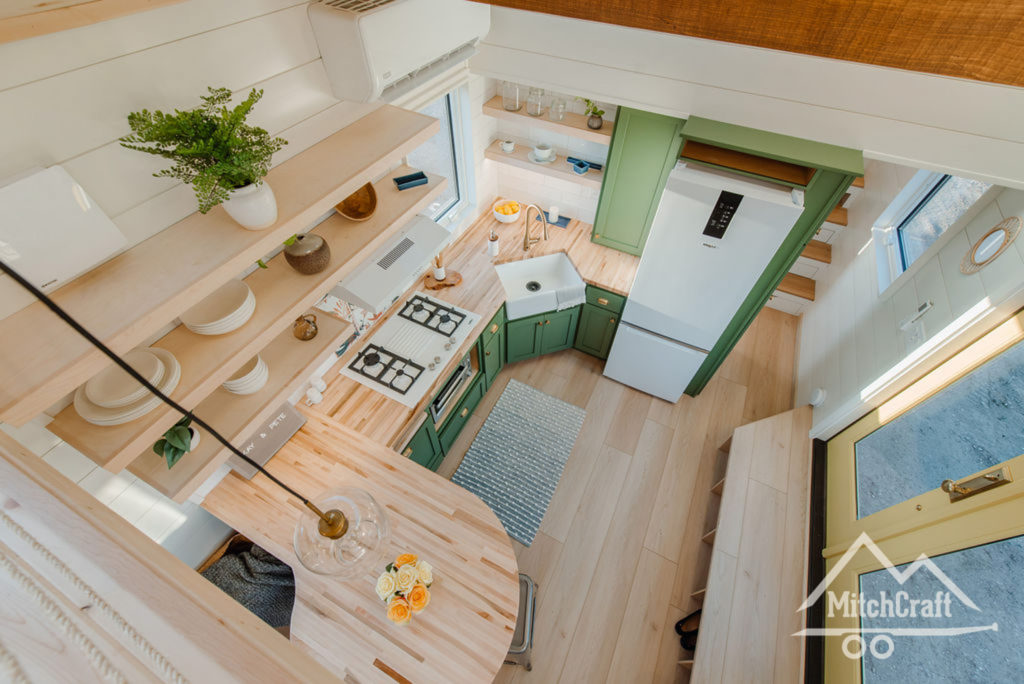 Furthermore, this overview of the home shows how open this home truly is. The double front doors open to a full kitchen space. The reason why there is room for the kitchen is because a gooseneck gives room for a bathroom and another bedroom. Which is why I find that to be a great add on for your home. Each detail was carefully tailored to Kay. While it may be perfect for them, it may not be perfect for you. Although, I still find it to be a great inspiration piece. Use the bits and pieces you like to make your tiny home your own.
Do You Like To Read?
---
Personally, I find that listening to books helps in a busy schedule. Although regardless of the media used, the effect is the same. I used to not listen or read non-fiction books. Yet recently, I have found them to be inspirational and help propel me towards my goals. Books like Educated by Tara Westover show the peak of an adverse upbringing. However, she manages to succeed because she persevered. Never forget that you too can persevere. If you ever feel unsure of yourself, try picking up a memoir and realize no mountain is too high to climb.