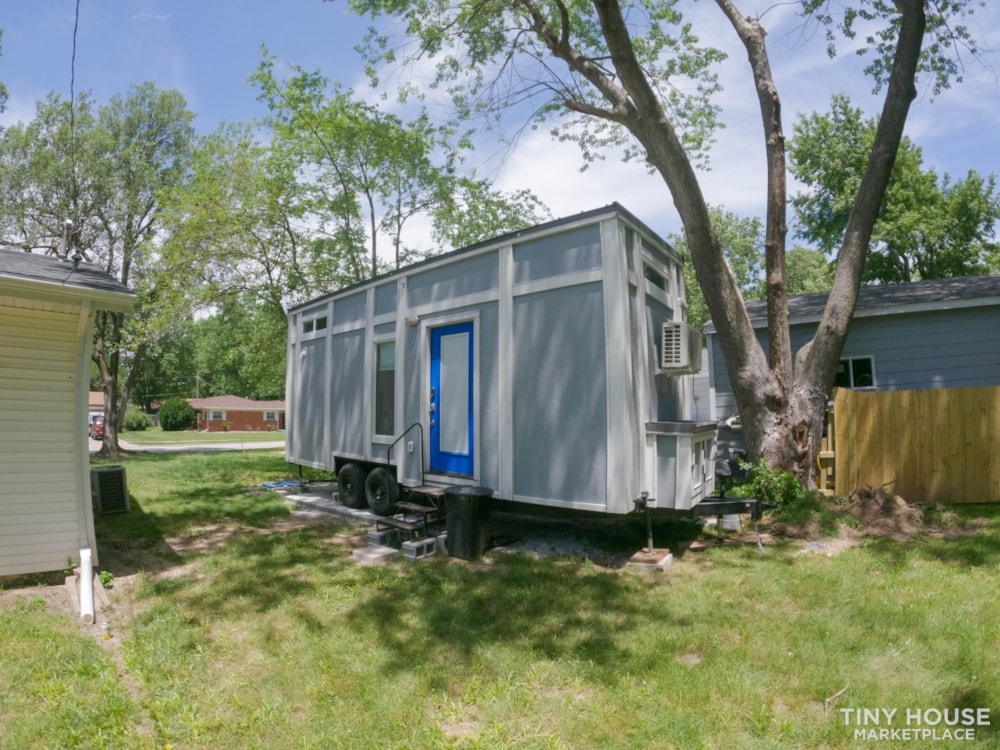 This Hydrangea Blossoms As You Walk Inside!
---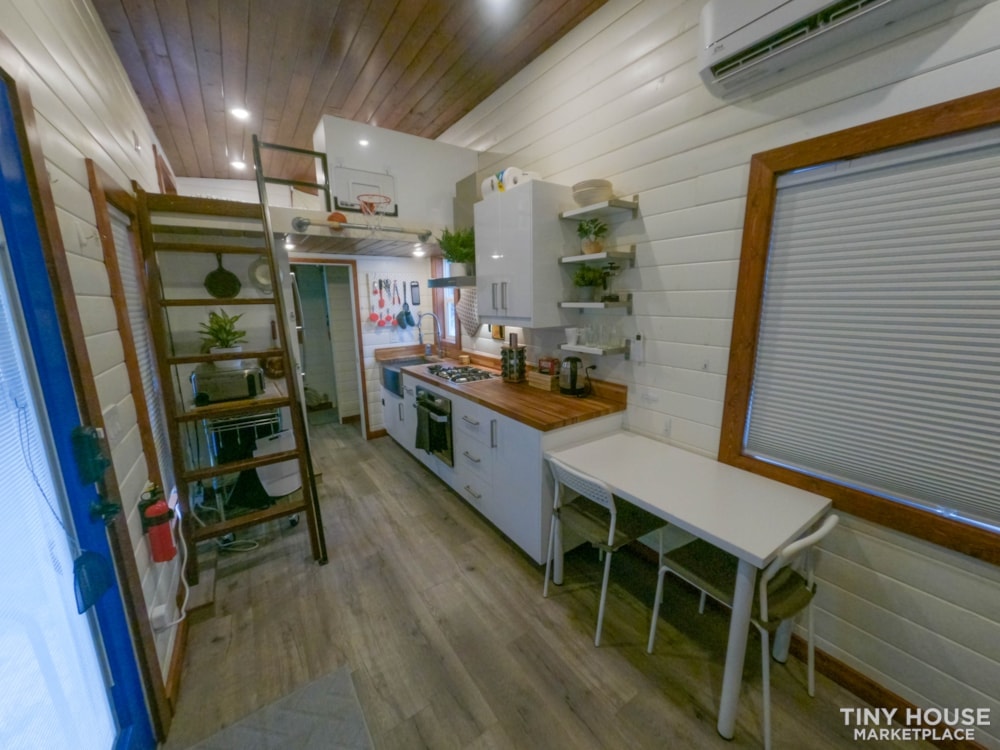 Looking at the Hydrangea, the first thing you notice is a bright blue door. It is eye catching and soon you follow inside. Immediately enamored by the amount of greenery. Plants add decor in such a unique way. A literal pop of life in your home. White paneling with wood floors and ceiling compliment the natural feel. Overall, there is a level of comfort this home provides. Choosing to add plants elevates this comfort and gives a mutually beneficial relationship. Of course, there is always the option for artificial plants. It is okay to not have the greenest thumb. However, a great start is herbs as you also can use them in your cooking.
"I've always felt that having a garden is like having a good and loyal friend."

-C. Z. Guest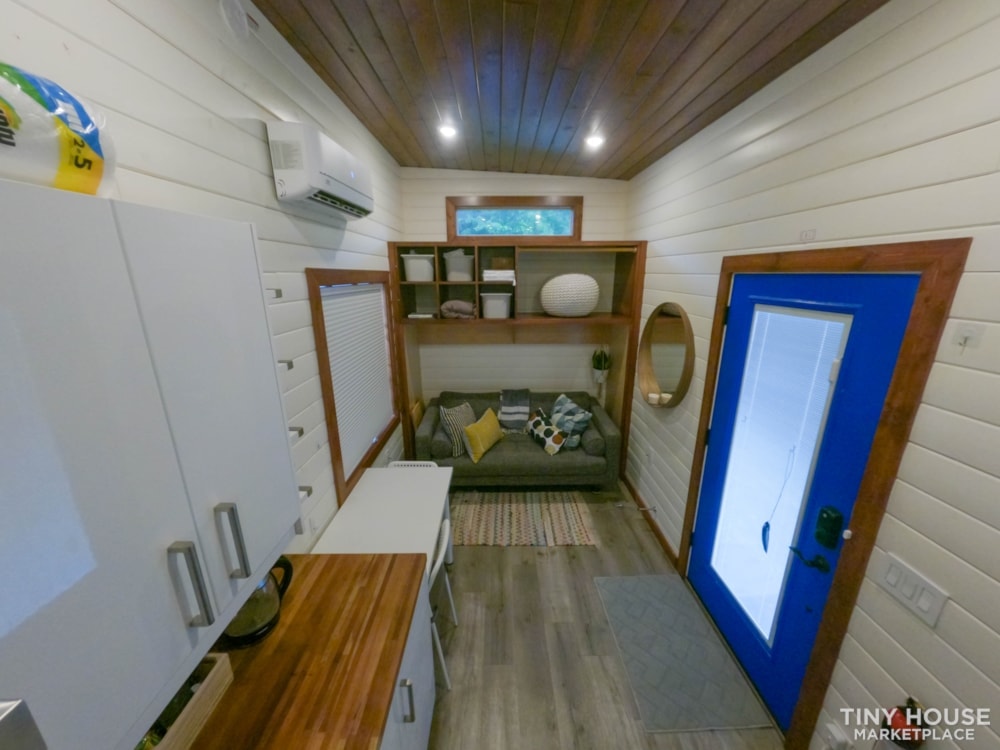 Moving on from my tangent on plants; there is plenty more to see. For instance, the seller mentions "intelligent storage" placed throughout this home. Seen above the couch, kitchen and the master bedroom. However, a favorite of mine is the hidden nook behind the ladder. It holds an appliance cart which I find functional and decorative. You may not even have noticed the basketball hoop in the kitchen. Or the cork board holding the kitchenware on the wall. These little touches add so much personality to the home. What would you add to make this home your own?
Nitty Gritty
---
Additionally, this home includes high end energy efficient appliances and a washer/ dryer hookup. Including a propane cook top, stove hood vent, stainless steel kitchen sink with a pull down faucet. There is also a tank-less water heater, possibly the best feature, along with a mini split AC and heater. From hanging storage to closed cell foam spray, this home has it all. Not to mention, this home is RIVA and NADA certified. With ready to install solar panels this home is ready for an off grid journey.