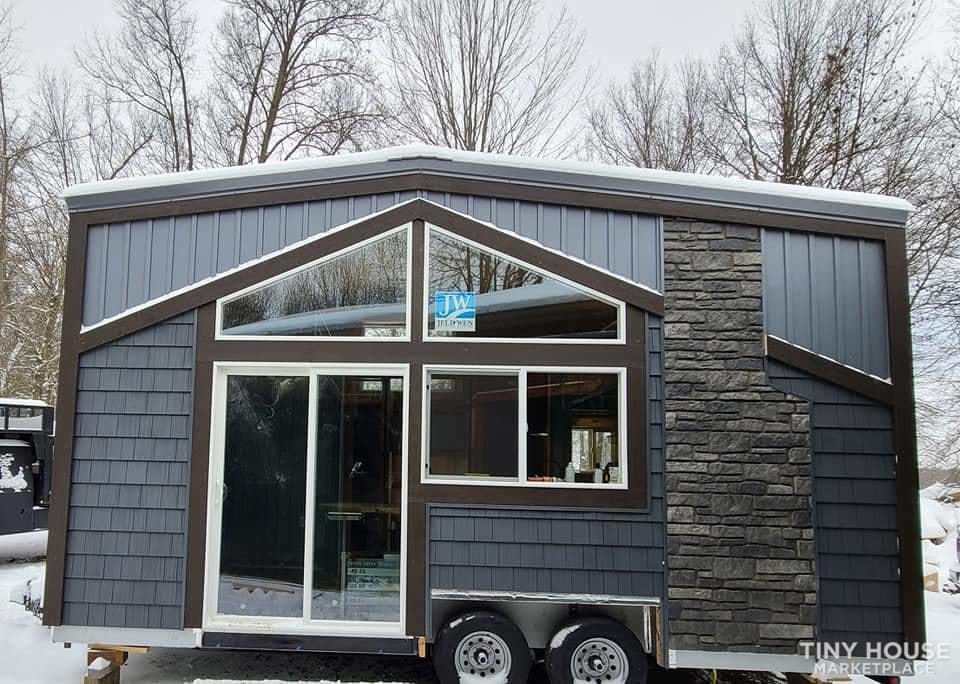 Welcome To The Cub House!
---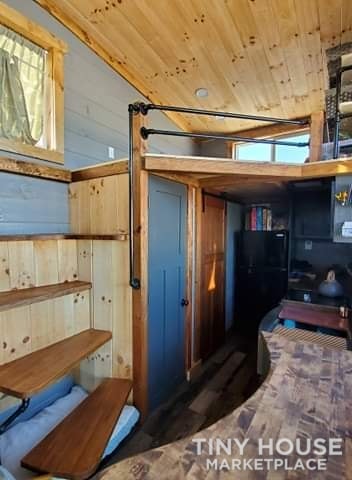 Recently this charming home popped up on our Tiny House Marketplace. Instantly, I was intrigued by it's adorable name: Cub House. More so, I was greeted with a cozy looking exterior. Made with a two toned gray color scheme, geometrical lines, and a brick accent piece. Fitting for a home in the mountains. Walking inside, you find that the theme continues. What mostly portrays this theme is an all natural wood interior. It gives a rustic look to the house which contrasts with the pop of blue. It may feel like this 21 foot home is more spacious than usual. This is due to the large custom windows and the addition of drop axles. The drop axles and custom loft design give 12 more inches of height in the loft.
"The many surviving stories about bears reveal the variety of roles that they have played in the human imagination, from enemies of mankind to their protective spirits."

-Bernd Brunner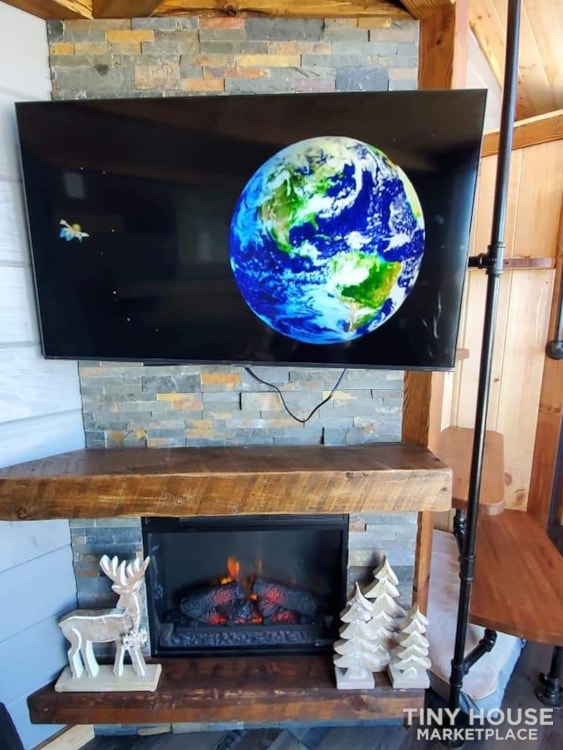 Comparatively, being able to separate the space in a tiny home is important. It is also possible to do without using physical blockers to make rooms. Instead, try using different colors or a functional accent piece. Here you can see that they chose a beautiful accent piece. This piece separates the space in the living room from the kitchen. More importantly, it is functional. It provides not only a stone fireplace but also a space for a mounted TV. Combine that with heated floors and you have ultimate comfort. Overall, I find that this Cub House combines comfort and functionality.
Did You Know?
---
The best time to start preparing for the cold season is now! Keep a look out for deals on seasonal items as they leave stores. Additionally, consider starting your holiday shopping now. Traditionally we wait, but getting ideas now can save money in the long run. This keeps you ahead of the deals and out of stocks we are almost certain to face this year.