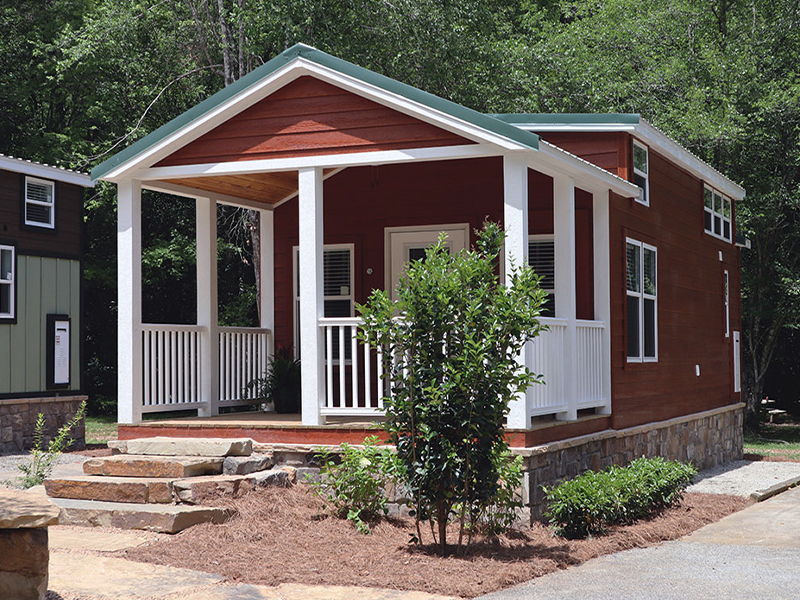 Get Ready To Feel Lucky With This Horseshoe!
---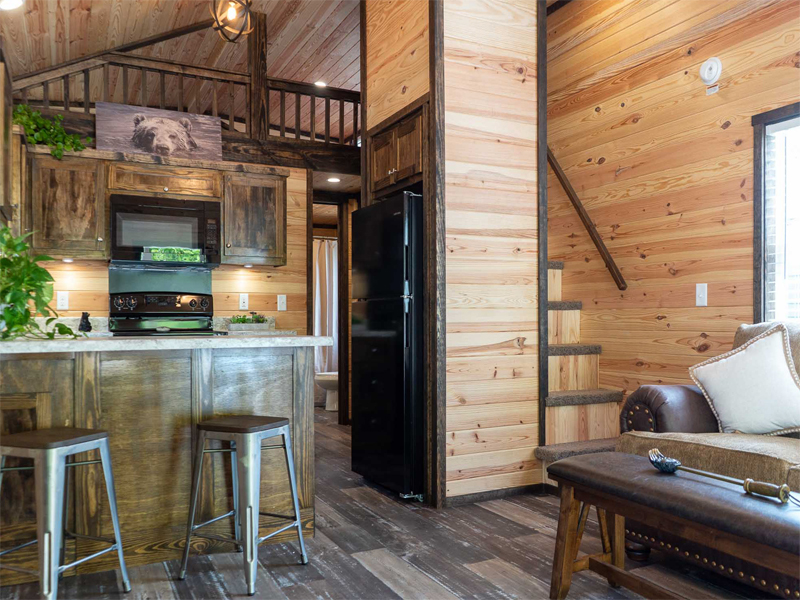 It may feel like luck to stumble upon a home like this. However, it is not luck that built this home. Intention is important when designing a home. The Horseshoe is one of the most unique floor plans by Stone Canyon Homes. A 10 foot porch stands at the foreground. The perfect entrance to a captivating home. Walking in, you feel transported to a cozy cabin. The Nordic Spruce Tongue and Groove walls combined with Driftwood linoleum floors give an overall rustic feel. Additionally, Stone Canyon gives the option to upgrade or change certain features. Allowing you to truly make it your own. Even though, I think it's amazing as is!
"Luck is where opportunity meets preparation."

-Seneca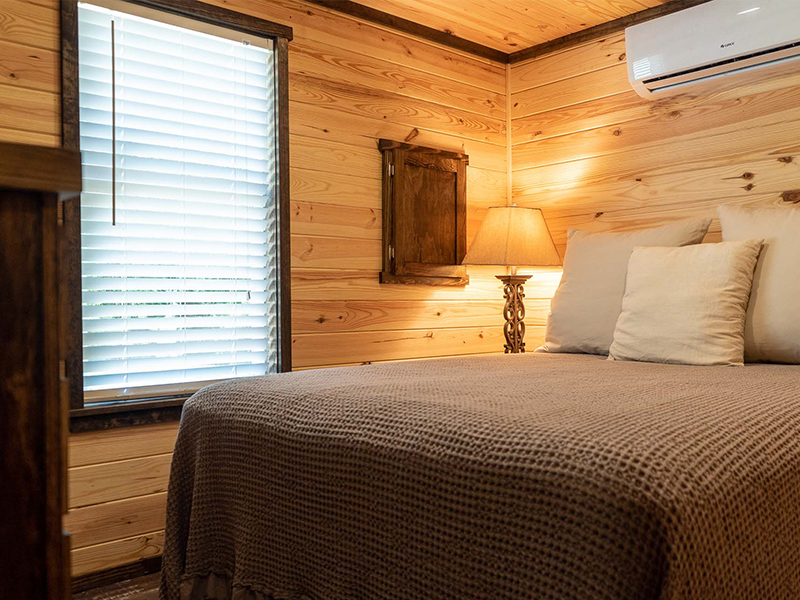 Furthermore, the kitchen is the complete focus of this home. Basing the whole floor plan on the premise of the customer who loves to cook. I personally find the way it hides the master bedroom and bathroom to make the home feel larger. The main floor by itself is a fully efficient tiny home. Then you add a large loft fit for both storage and two full sized mattresses. An adorable natural wood railing encases the loft to continue the rustic feel. Recessed lighting and vaulted ceilings lift the ceiling to comfortable heights. Never underestimate the power of lighting and the illusion of space.
In The Stable
---
Automatic features include: a 20 gallon Lowboy water heater, a Mitsubishi 9000 BTU ductless indoor air handler and a Mitsubishi 18,000 BTU ductless outdoor heat pump. Meanwhile, other features can be added for convenience. For instance, appliances like a 4.8 cubic feet smooth top electric range, 18.3 cubic feet refrigerator and a 1.6 cubic feet over range microwave. However, my favorite upgrades are the decorative pieces. Items like an electric fireplace with a hearth, being able to choose more color options, and even matching bedding. Consider what your perfect home looks like!