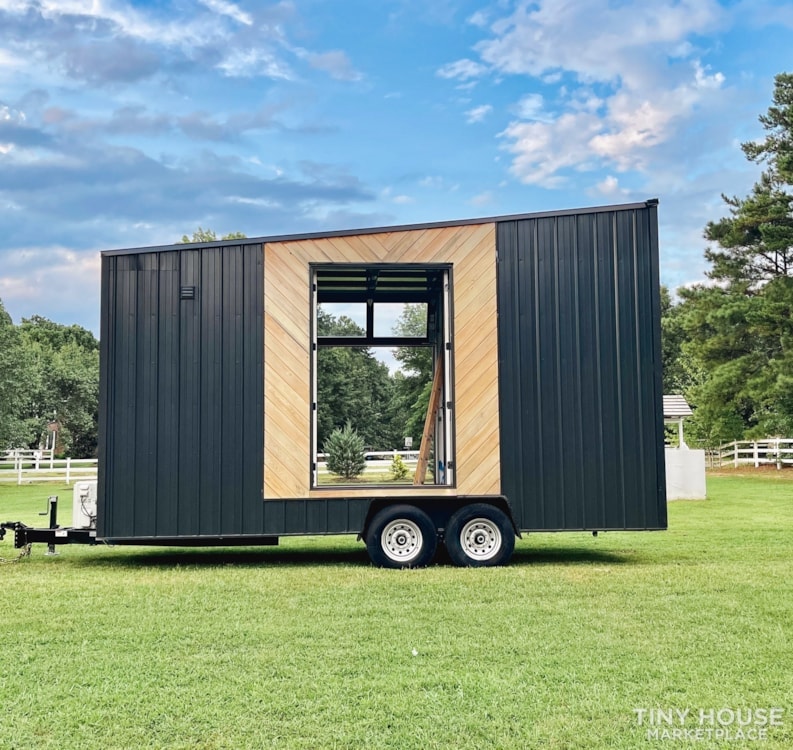 Reconnect With Nature In The Groveland!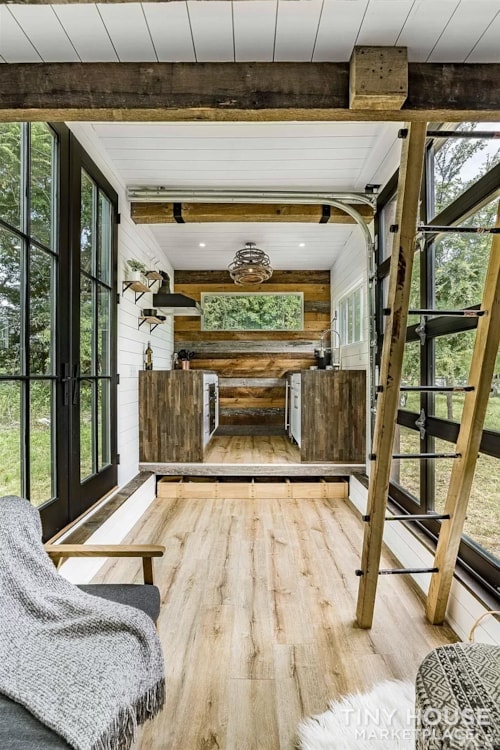 What a great home to open the windows and let the fresh breeze blow in. Something about fresh air really revitalizes something in you. The Groveland includes glass garage doors to achieve this. On the other side, you have 8 foot Pella french doors. Add in some exposed reclaimed wood beams to really bring a natural aesthetic. Waterfall butcher block countertops accentuate the beautiful accent wall. Imagine making breakfast to the morning breeze and singing birds. Overall, this home is perfect for those looking to be close to nature.
"Sweet life continues in the breeze, in the golden fields."

-Jack Kerouac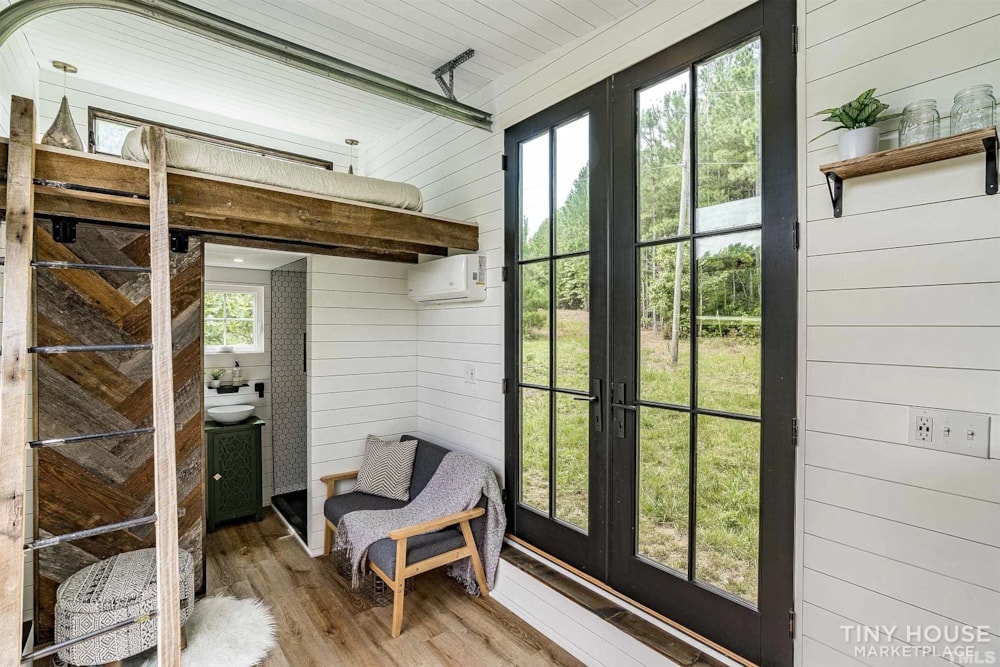 Moving on, the style continues. A custom barn door to match the reclaimed accent wall brings the home together. Not to mention, the bathroom is stunning by itself. The bathroom includes a handmade vanity with a bowl sink and waterfall faucet. Combine that with the gorgeous white hexagon tile shower, with a rainfall shower head, to complete the luxurious feel. Furthermore, this gorgeous home does not require anything as it comes fully furnished! Additionally, all necessary features are included. Meaning you can cozy up or move around in this home as soon as possible.
Through The Woods
---
We all have rough patches in our lives. Additionally, it is not always easy to tell when we are having a rough time. That is why you should consider spending some time outdoors this weekend. Going outside can show you that there is more to life than your day to day routine. Tiny homes prove that we do not need material items to be happy or successful. There is more freedom to reconnect with yourself. Therefore, really connecting with nature is just reconnecting with yourself. Change can occur within us and sometimes it takes a moment of peacefulness to realize the change. Nevertheless, rediscover yourself and what matters to you through nature.