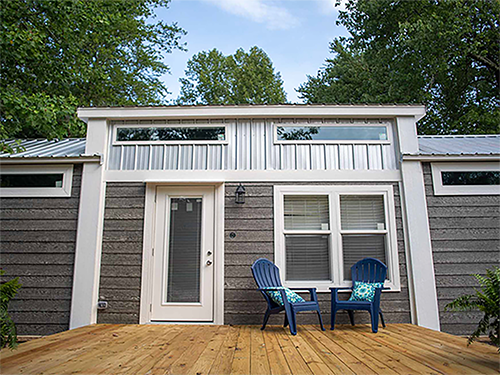 Privacy Is Key In The Glenwood!
---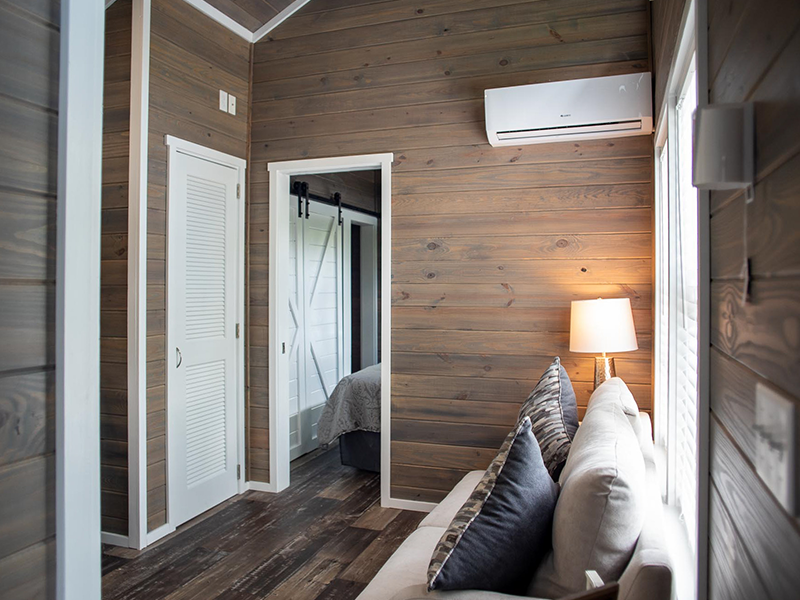 Most tiny homes we've seen are the pinnacle of an open floor plan. While open floor plans have their benefits, they are not the solution for everyone. Some prefer their privacy. The Glenwood strongly focuses on this aspect. Achieved by separating two closed-in bedrooms with ample living space. Furthermore, making this home perfect for roommates. Which lets be honest, in this current housing market: living with others helps loads financially. Or, you can choose to use this home as a rental for secondary income. Overall, you can see how privacy has it's own benefits.
"Once you've lost your privacy, you realize you've lost an extremely valuable thing."

-Billy Graham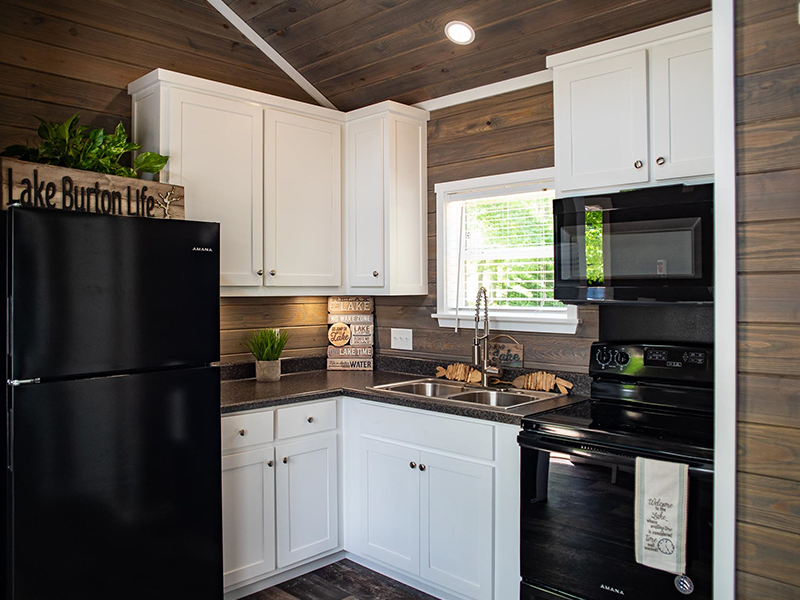 Across the living room, you find the kitchen. Since these two rooms are open to each other, they become a great meeting area. Even those who value privacy still need social interaction. Roommates can meet in the middle for meals or even to just hang out. Additionally, you find the bathroom as well as the washer and dryer settled in the middle of the home similar to a dorm. With ample storage space in each room there will be no fighting for personal space. Overall, the Glenwood perfectly achieves the closed floor plan style.
Further In The Woods
---
Since most features can be upgraded, I will simply focus on the standard options. Stone Canyon Homes all come with color choice of linoleum flooring, siding, trim, and roof. Double-pane windows are also a key feature as it helps with insulation. Moving inside, you have another color choice for countertops, which features a stainless steel double bowel sink. A 54 inch shower stall sits in the bathroom equipped with a 20 gallon Lowboy water heater. Finally, the grand finale has to be the air conditioning units. Mitsubishi 9,000 BTU ductless mini-split indoor air handler matched with an 18,000 BTU ductless outdoor heat pump.