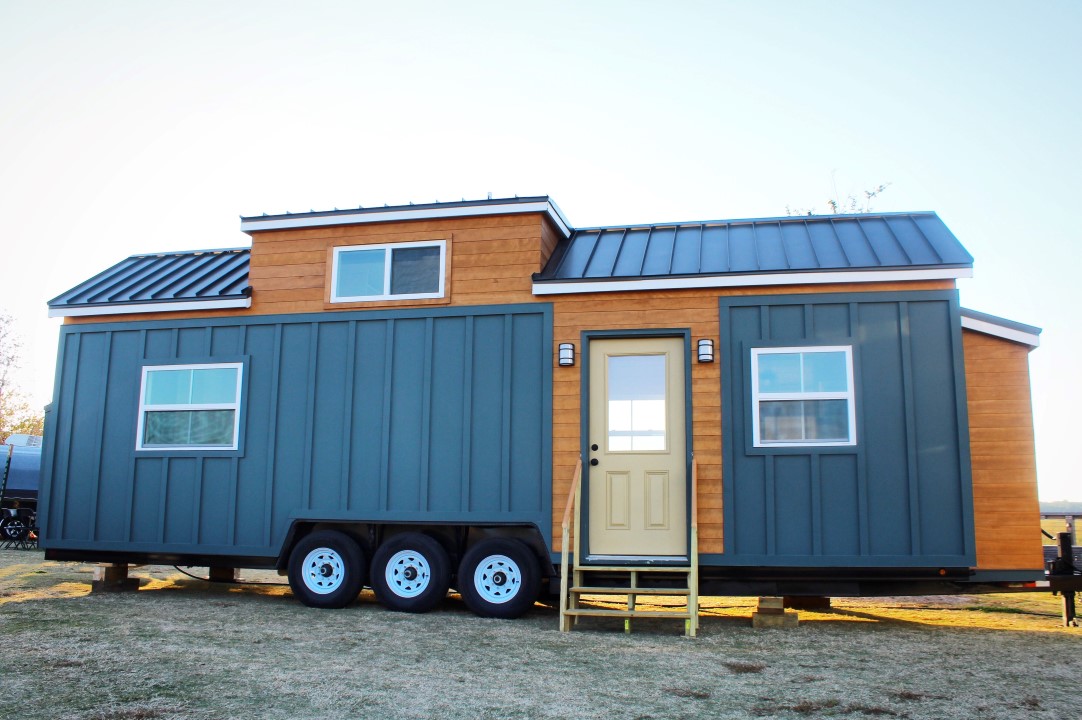 ---
This beauty is The Cypress by Mustard Seed Tiny Homes. This home chose to have all the storage and loft space on one side and the kitchen on the other. Personally, I feel doing this more follows the natural way we direct ourselves in our home. A master bed on the main floor and a secondary loft makes this home perfect for a small family. Alternatively, the second loft changes into storage and an office for couples.
---
The Cypress Stands At 30′ With All The Space You Need And More!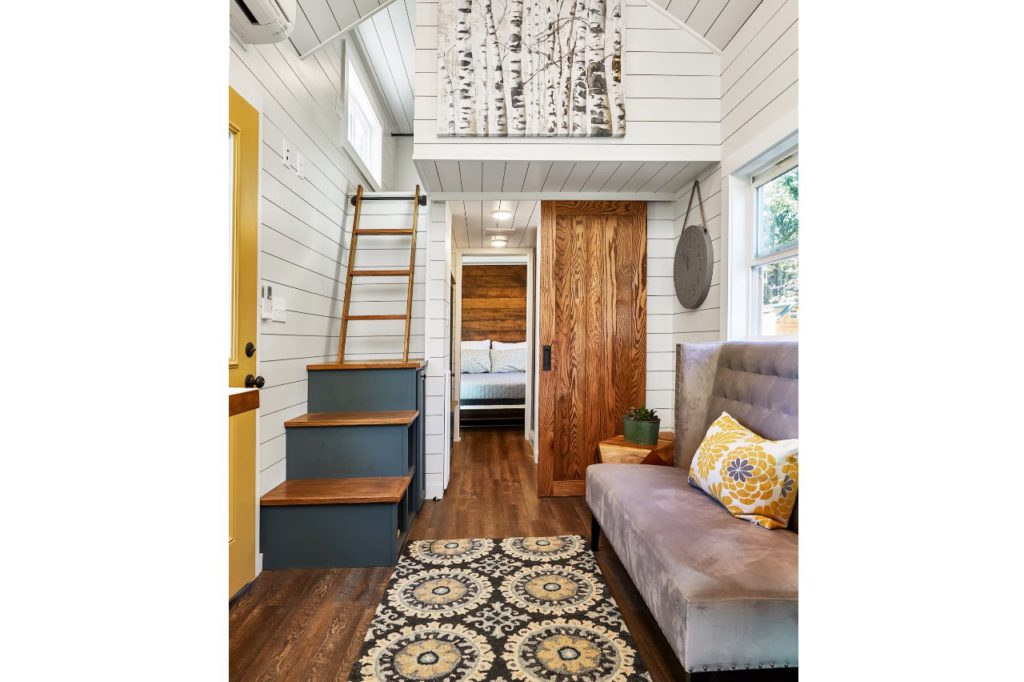 The Cypress has a known favorite of mine, a barn door. Surprisingly, this home is a little different as it has two barn doors for bathroom privacy. A gorgeous full sized shower, sink and toilet completes this bathroom. Leading to the loft, there are many possibilities! Additionally, I love that the Cypress has enough space for a bedroom upstairs and a desk. As there is always room in my home for a desk and computer. Basically, I am saying you have room to make this house a home. Regardless of what makes you happy, there is room to celebrate that in this home.
"Remember that the storm is a good opportunity for the pine and the cypress to show their strength and their stability."

-Ho Chi Minh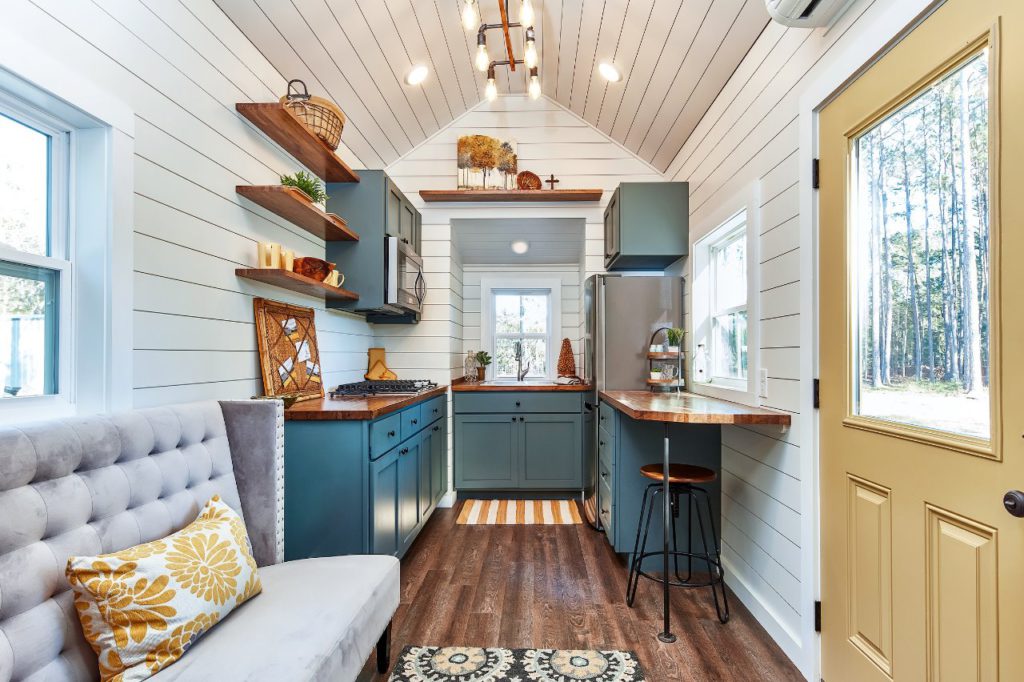 Additionally, my favorite element of the Cypress is how the kitchen is laid out. The sink is a centerpiece of the kitchen as you will always need it for something. In this home, they permit the sink to be the focal point and wrap the other appliances around it. Furthermore, creating an adorable seating area that doesn't feel out of place; had the sink been switched with the seating area. Although, Mustard Seed allows for color customization, I love the color blue chosen for the cabinets. However, the parts that make a home stand out to me is the darker wood flooring combined with white paneling and pops of yellow.