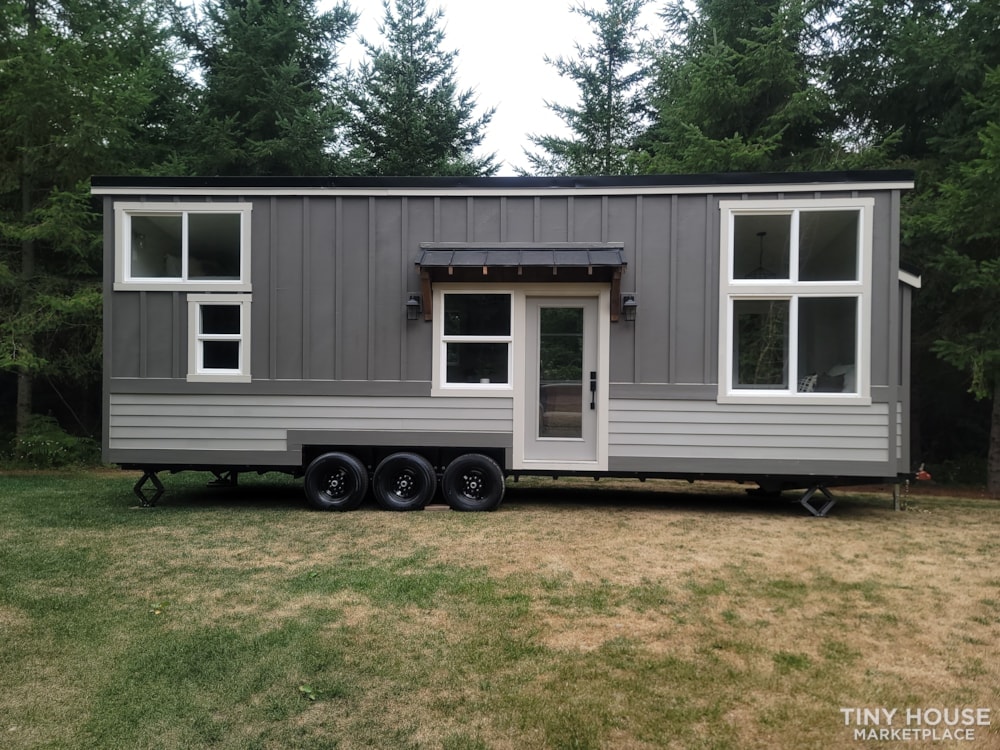 A Timeless Beauty Classically Named Dolores!
---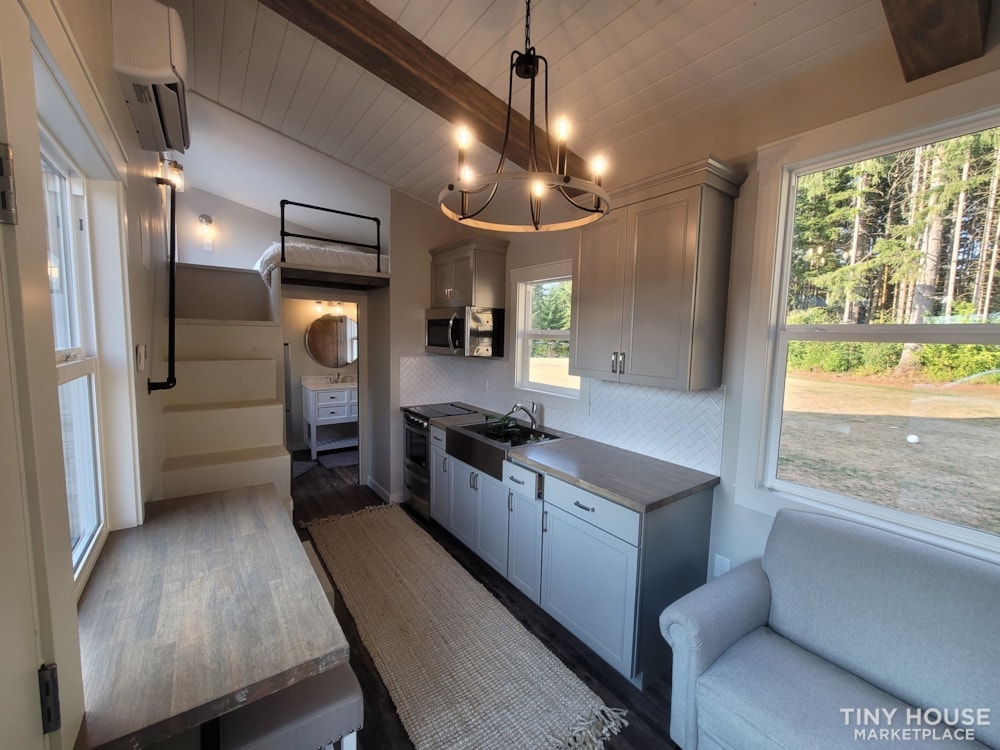 At first, Dolores may not seem too extravagant. However, walking inside you are transported to another place. The inside of the home feels larger than the outside; like Mary Poppins' bag. Thanks to the white lifted ceilings, of course. A beautiful yet simple chandelier hangs in the dining area. Giving almost a vintage flare to the space. Nevertheless, you can decorate this home however you wish. Neutral colors and natural wood allows you to incorporate any design. Additionally, a well crafted home gives comfort and security to those who live in it.
"There is nothing like staying at home for real comfort."

–Jane Austen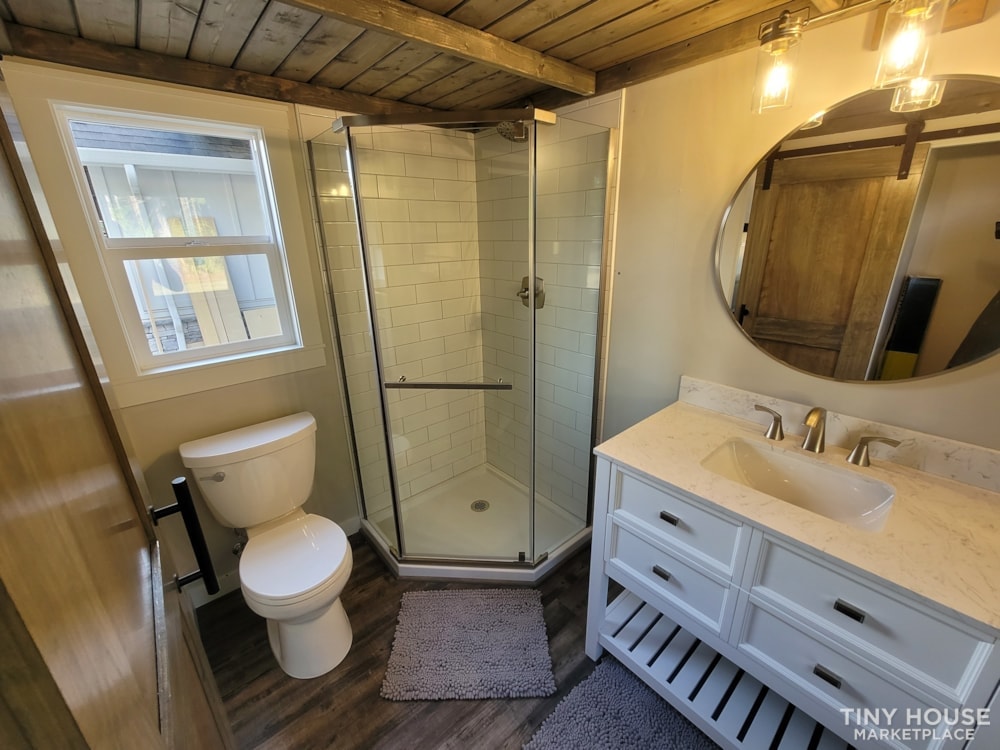 Speaking of comfort, the bathroom excels at this. Every one needs the bathroom throughout each day. So, it should be comforting right? The barn door gives extra space in the bathroom while maintaining privacy. Additionally, a bathroom sink with counter space can be a rarity in a tiny home. Ultimately, the favorite of the bathroom has to be the shower. Being in the corner allows a full sized shower without needing too much space. I keep mentioning space because the bathroom is almost always the smallest room of a tiny home. Make sure to get the most out of your space.
Personality Traits
---
Every home has it's own personality. Though really the personality comes from the builders. A man that built custom homes for ten years works with his two sons on making a tiny home. Lots of care and attention to detail; shown through added features. A removable front porch cover comes with four lag screws for easy hauling. The kitchen includes a full slide in range oven and gas cook top with drawers below. Washer and dryer hookups are sneakily hidden in the bathroom behind the barn door. Not to mention, the floors are Rock Wool Insulation R30 value. Click the link below to our marketplace to see even more specifications for this home.