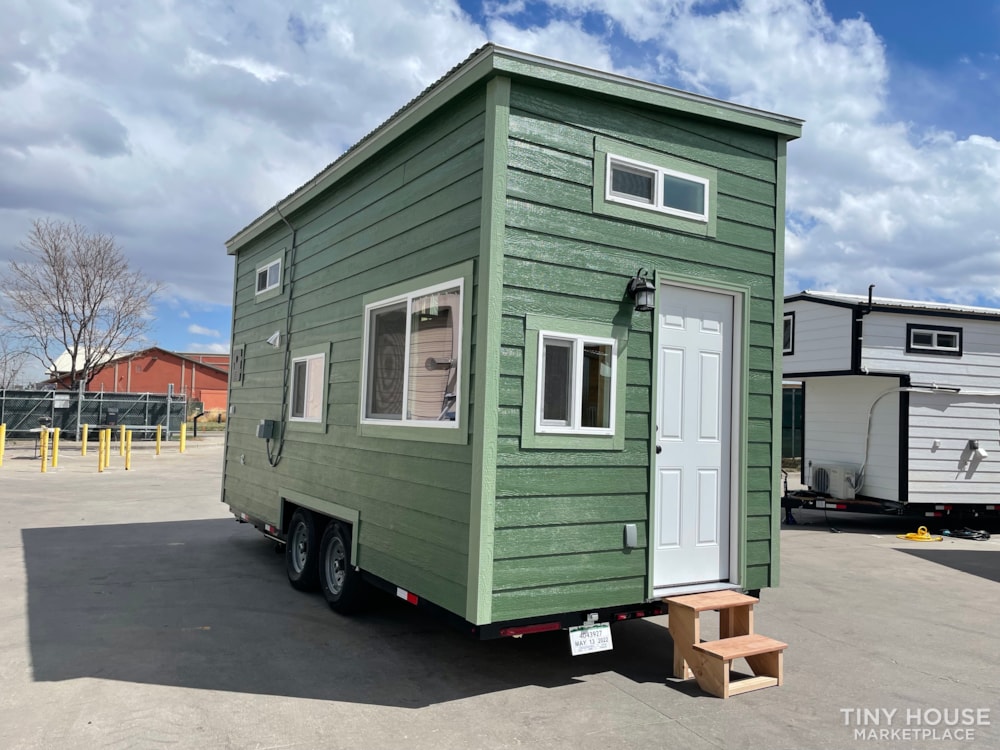 ---
This Tiny Home Will Have You Green With Envy!
This 20′ Envy may seem small at first but then you go inside to a beautiful double lofted home. There is room in the entrance area for couch seating or maybe even a dining table. It has a full kitchen so that you can cook meals for those you care for and, of course, make them a little envious. No mean to gloat but with a home that can go with you it might be hard not to. There is something so comforting in the basics of our lives and many people do not take the time to enjoy their little moments.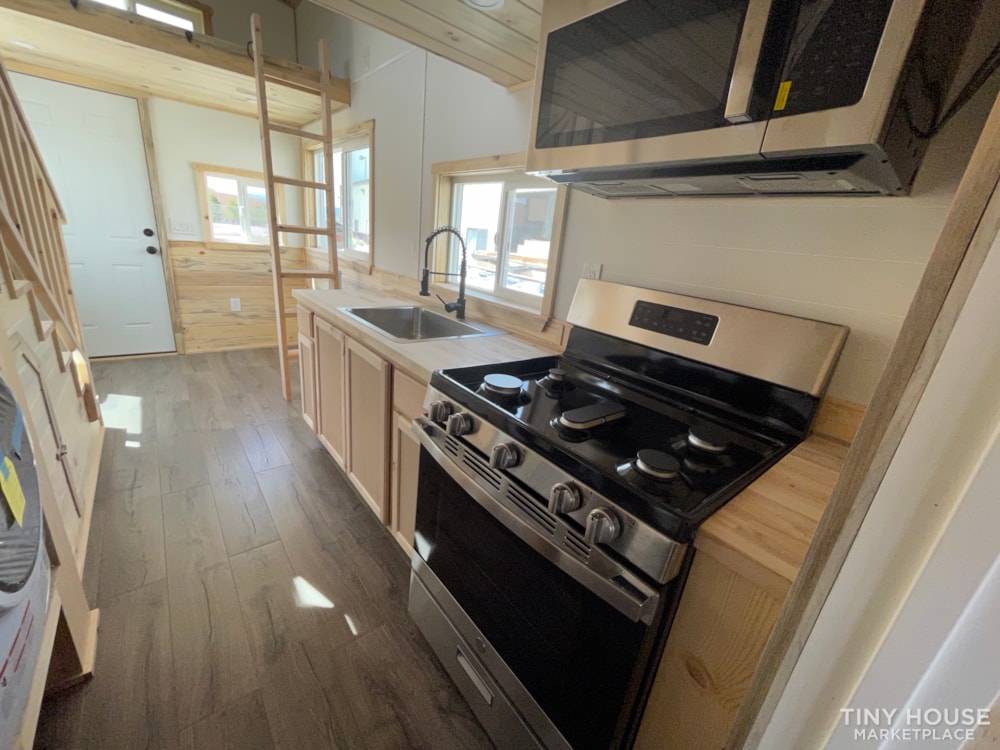 The Envy has duo-tone wood running throughout the house which gives a very rustic, farmhouse feel. However, with the bones of this home you could style it a numerous ways. I love adding natural elements to the home like succulents or hanging plants. I also think flannels for pops of color and ceramics knickknacks would add to this home's coziness. It's amazing how much these houses can truly become homes once you add your own personal touches.
"The few who do are the envy of the many who only watch".

-Jim Rohn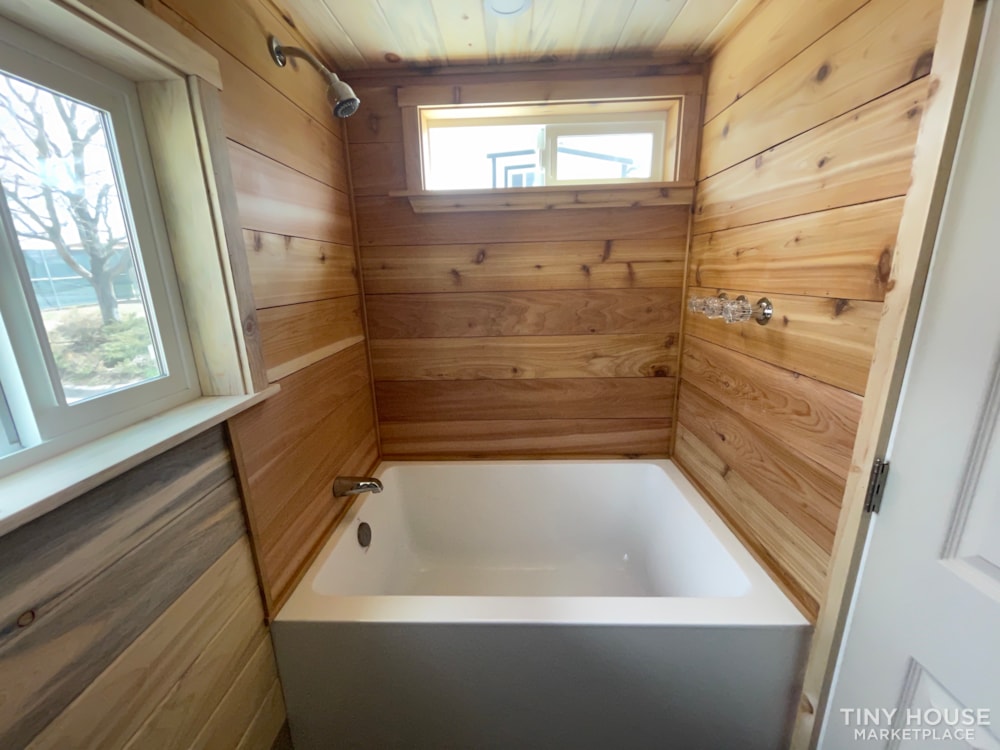 Having an area for privacy in a tiny home is important and can be a little getaway in your getaway. For instance, another lovely feature of this tiny home is beautiful bathtub for soaking away your worries while still having a shower. People may find themselves having envy over this tiny home because of how adorable and surprisingly spacious it is. Envy is not always a bad thing as it can be reconstructed into positive motivation to achieve your personal goals. If you find yourself envious in this post remember that you can achieve this dream.