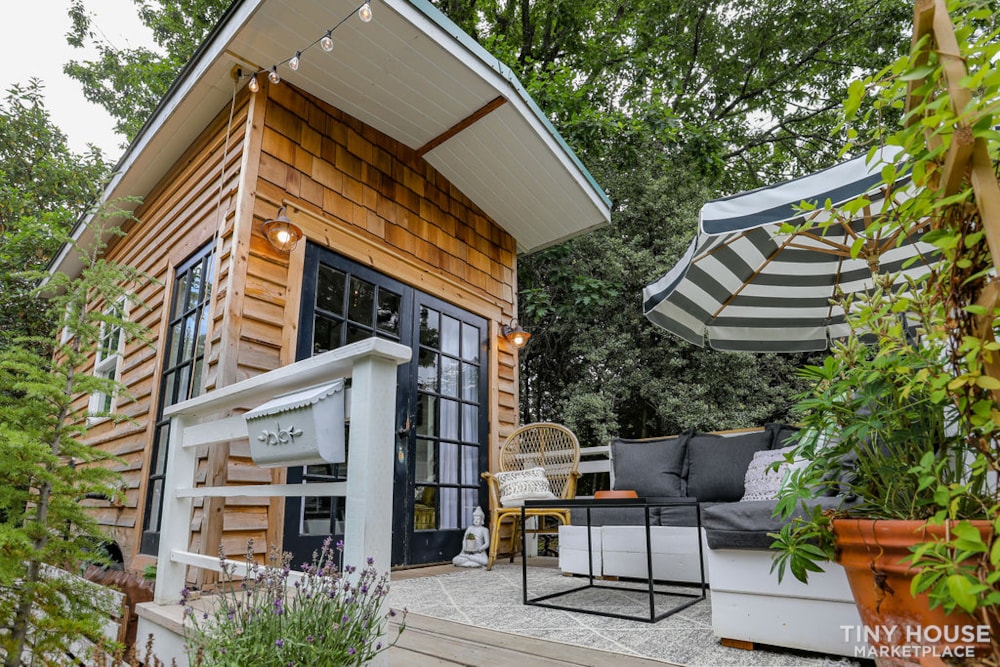 ---
Did you know? There is a fashion aesthetic that has been recently popularized called Cottagecore. It focuses on traditional rural clothing, interior design, and crafts such as foraging, baking, and pottery. If this aesthetic speaks to you then this cottage tiny home will too.
---
This Cottage Tiny Home Is Sure To Connect You To Nature.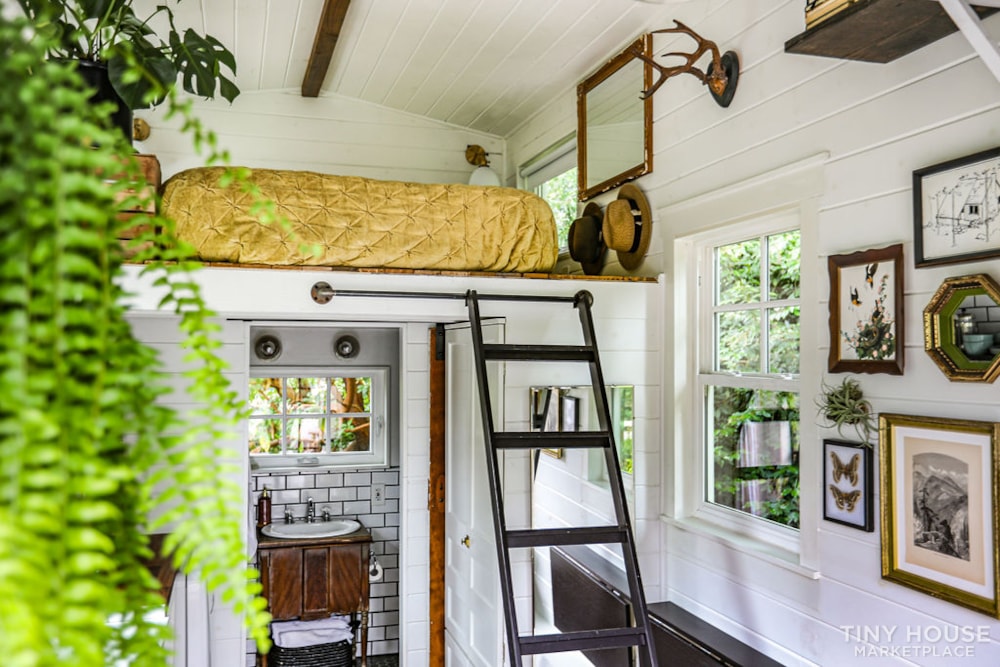 I adore the idea of waking up in this cozy cottage tiny home and making a fresh pot of coffee. To sit on the couch and look through beautiful glass doors to see the morning sun. Or even baking muffins and filling your tiny home with an amazing smell. The coziness of this cottage home brings you back to basics and makes you want to enjoy the little moments. Even the porch gives way for lovely afternoon book readings or to have a little garden of herbs.
"If you will stay close to nature, to its simplicity, to the small things hardly noticeable, those things can unexpectedly become great and immeasurable."

-Rainer Maria Rilke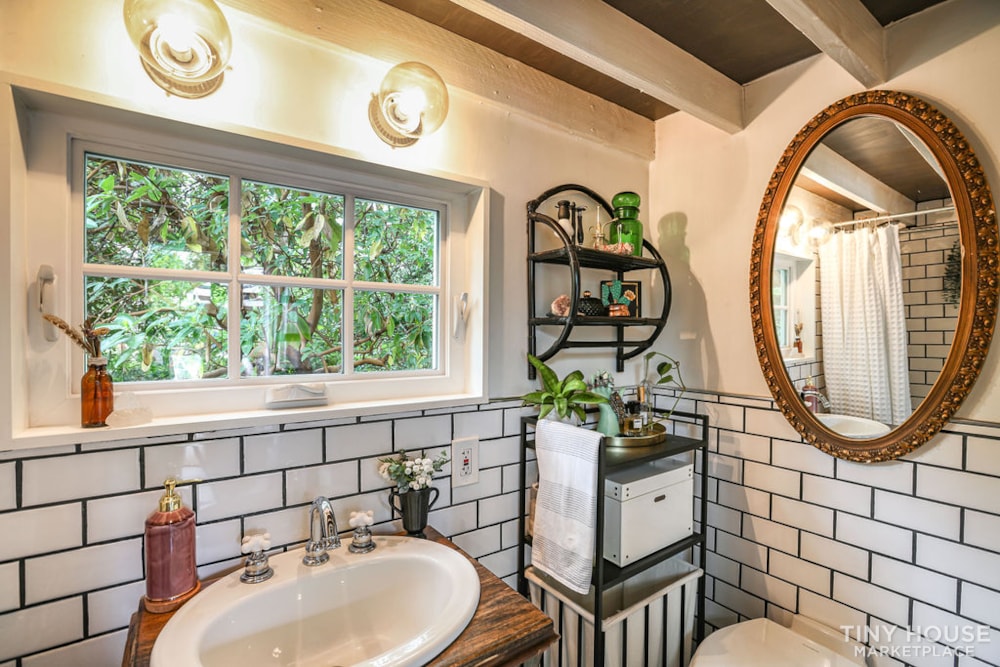 The classic look and feel does not end there as this cottage tiny home has an amazing bathroom. The whole bathroom has a classic tile backsplash and features a bucket tub and shower. With some addition vintage features it feels as though you have stepped into another time. However, there are still very modern elements in this home to tie it together.
Overall, I personally adore this cottage tiny home and all its intricate details. I think this is a lovely home that you can surround yourself with lots of plants and support yourself with fresh vegetables. I think gardening is a great way to get close to nature while enjoying the fruit of your labor, pun intended. Even if you don't have a green thumb, I still think you will love this home because it has a unique charm that you can always make yours!