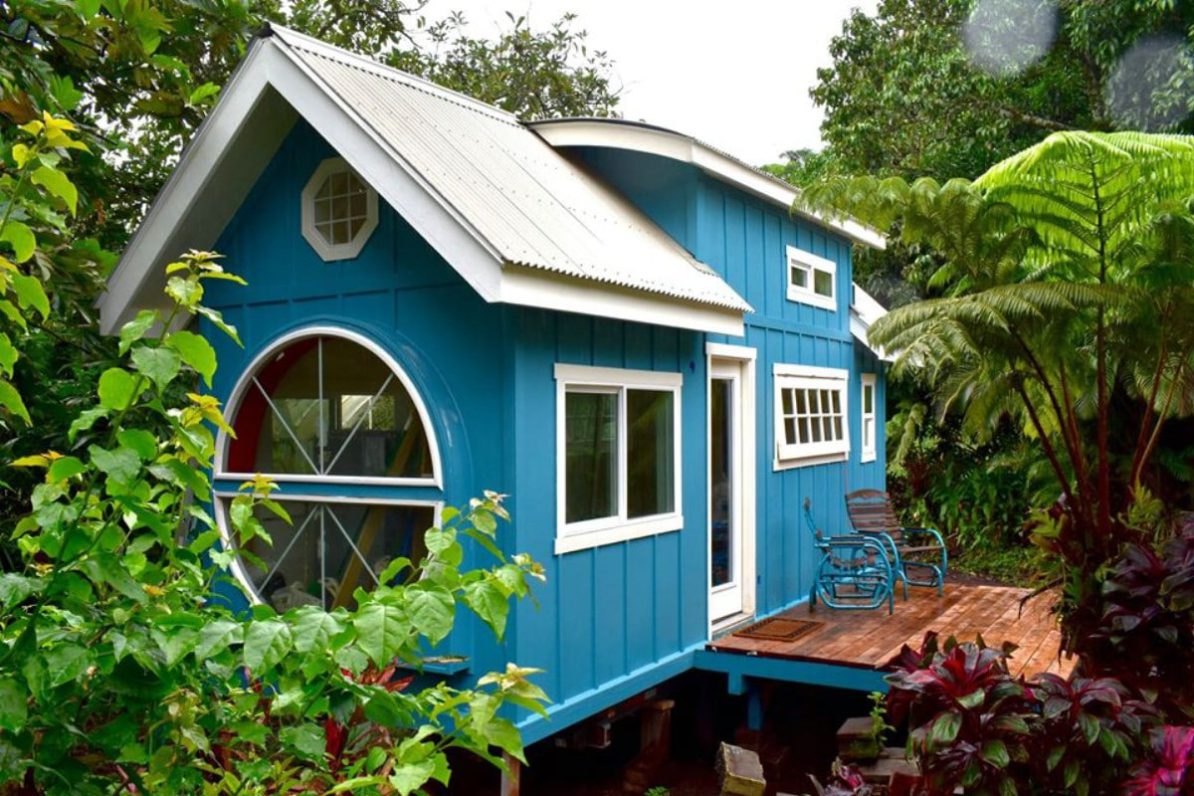 ---
There Is Never Too Much Sunlight Or Fresh Air In The Blue Sky!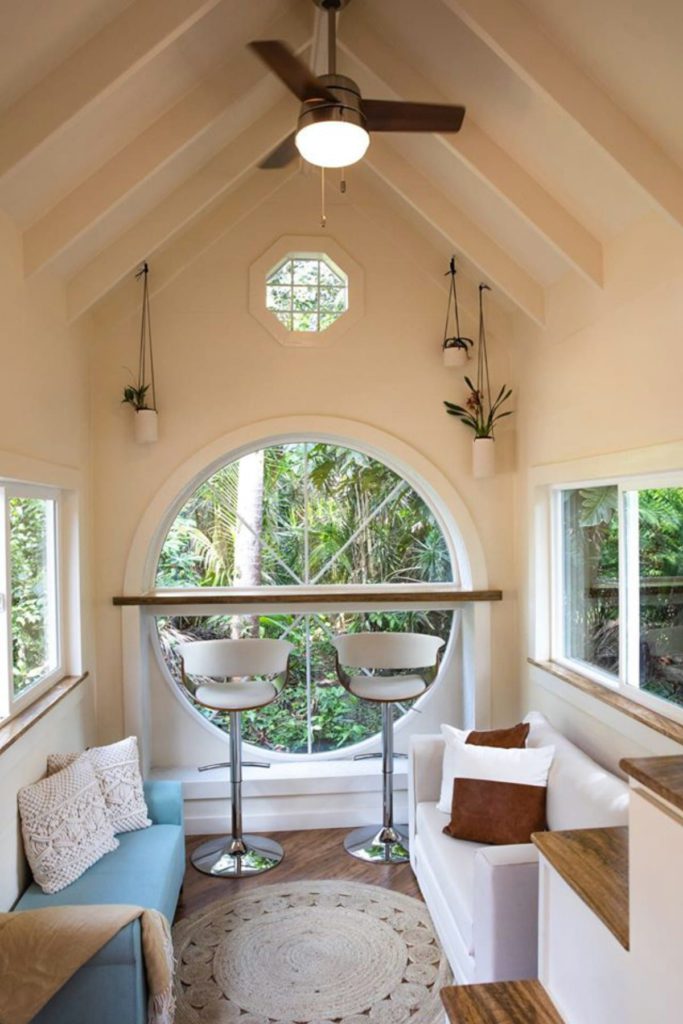 This stunning blue home is sure to blow you away with it signature look. Based in Hawaii this tiny home feels like it belongs in the amazing scenery. I can't help but marvel at the circular window with the pitched ceiling. I would love to sit there and enjoy a good book or finish my evening with a meal and glass of wine. It also adds an endearing feature to the outside of the tiny home making it one of a kind. This home has many windows for fresh sunlight to come through and to see the beautiful blue sky.
"Rest is not idleness, and to lie sometimes on the grass under trees on a summer's day, listening to the murmur of the water, or watching the clouds float across the sky, is by no means a waste of time."

-John Lubbock.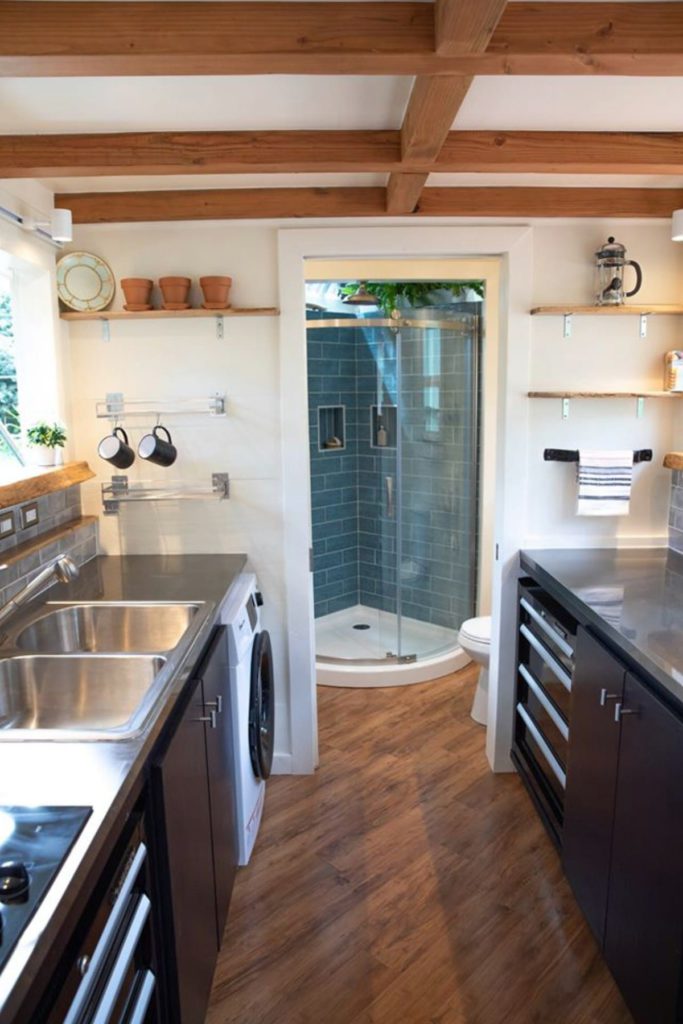 Furthermore, you have a kitchen that includes granite countertops, horizontal windows and a washing machine. Yet the bathroom holds the best secret of all; a skylight over the shower. Once again another way this home shows you the beautiful blue sky and connects you to nature. I personally find so many touches of this home charming: the choice in cabinets, the rounded shower, the horizontal windows and hidden storage in the master bedroom. Not to mention this home comes with the matching deck and stairs.
This is the perfect tiny home for some piece and quiet out in nature. A perfect excuse for having self-care time because I know you need it. I hope you enjoy the inspiration this home brings to find your own tiny home to rest and relax in.