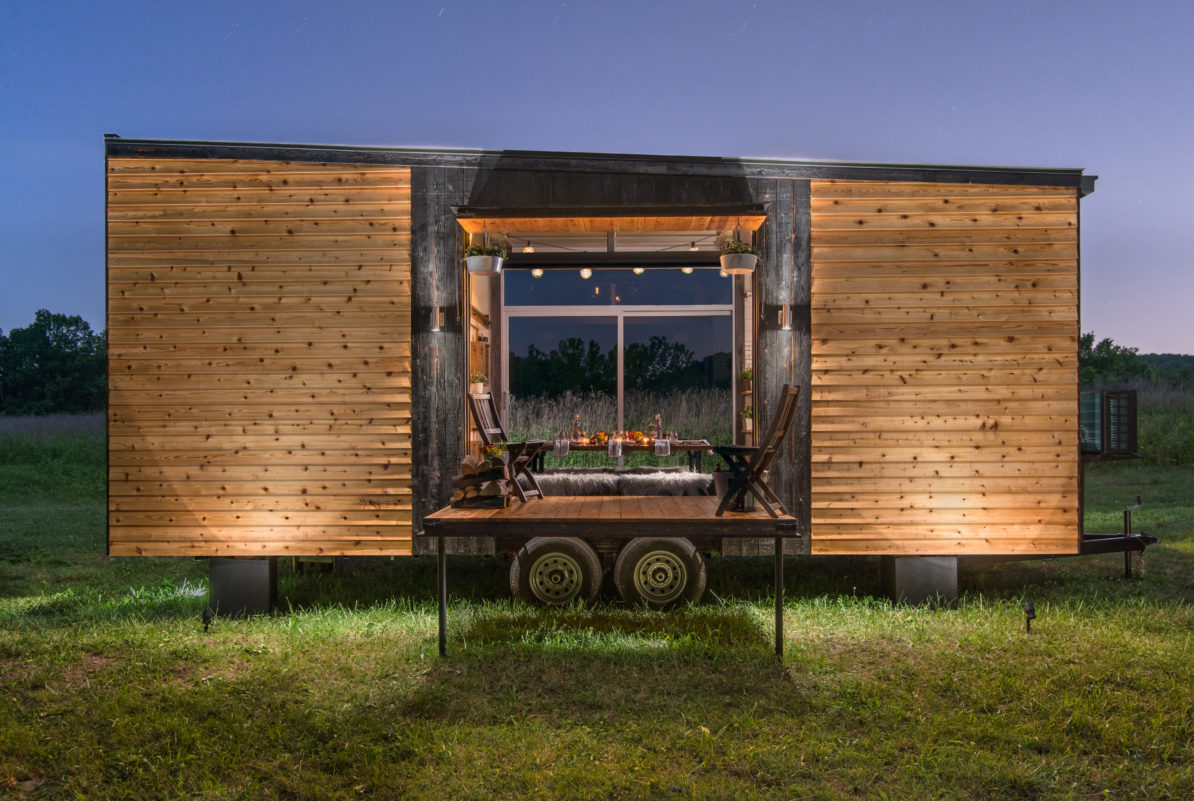 ---
The Alpha Destined By New Frontier Design!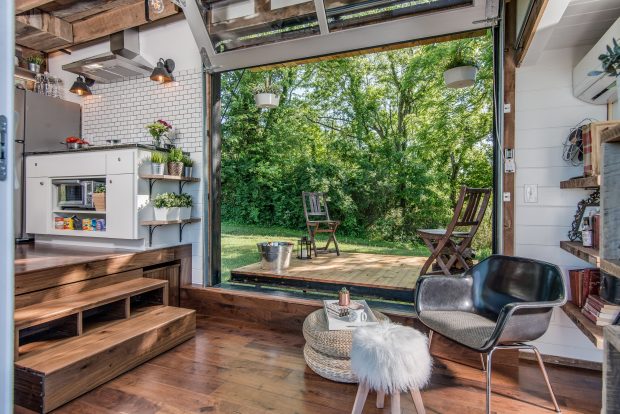 The Alpha is an absolutely stunning tiny home. The fold down deck is an inventive way of giving yourself the luxury of an outdoor sitting area without losing space. Additionally, the way they have designed the deck, it feels inviting and a perfect way to host guests. Regardless if it's during the day and celebrating an event, or just enjoying the night sky with friends. Full sized appliances and lots of storage hidden in this home add to its many benefits. You can even see the detail given to the kitchen with the tile backsplash and modern hood vent.
"Hosting is an art form. Like acting, singing, or comedy hosting is a craft. It's a delicate dance of timing, the ability to read the room, and the art of conversation."

–Todd Newton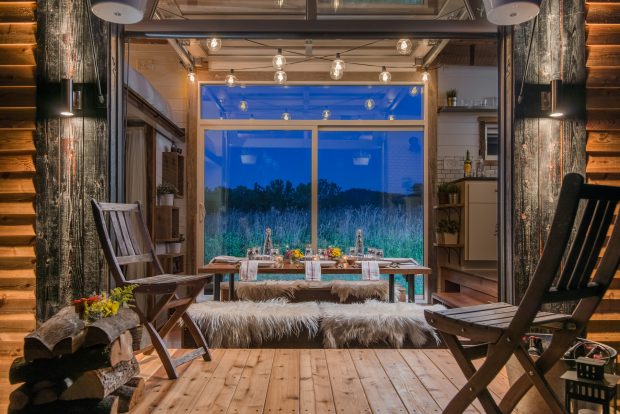 Additionally, you can see that the steps are hiding a secret dinning table that can seat 6-8 people. This home is perfect for those who want to live tiny but still host dinners or small parties. However, the luxury of the Alpha does not stop there. The loft bedroom allows for a bathroom featuring a jacuzzi sized tub and shower combination. Along with beautiful tile that matches the kitchen backsplash.
Living tiny does not mean sacrifice. The key is to find what matters the most to you and staying true to those needs. The Alpha has everything a couple would need to live tiny and still feel like they can have a social life inside their home. It also can be the perfect place to just be with your person and enjoy the basics of life together. This home has been given a lot of attention to detail and you may find yourself falling in love it.