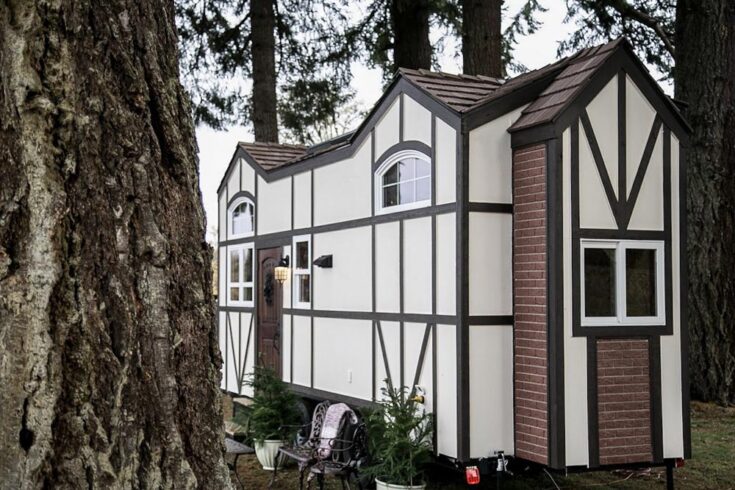 ---
This Tudor Styled Tiny Home By Tiny Heirloom Is A Castle In It's Own Right!
In my search for diverse tiny homes, I was sure to find a home with a medieval or castle look. Then I came across this home and I fell in love with it's detail.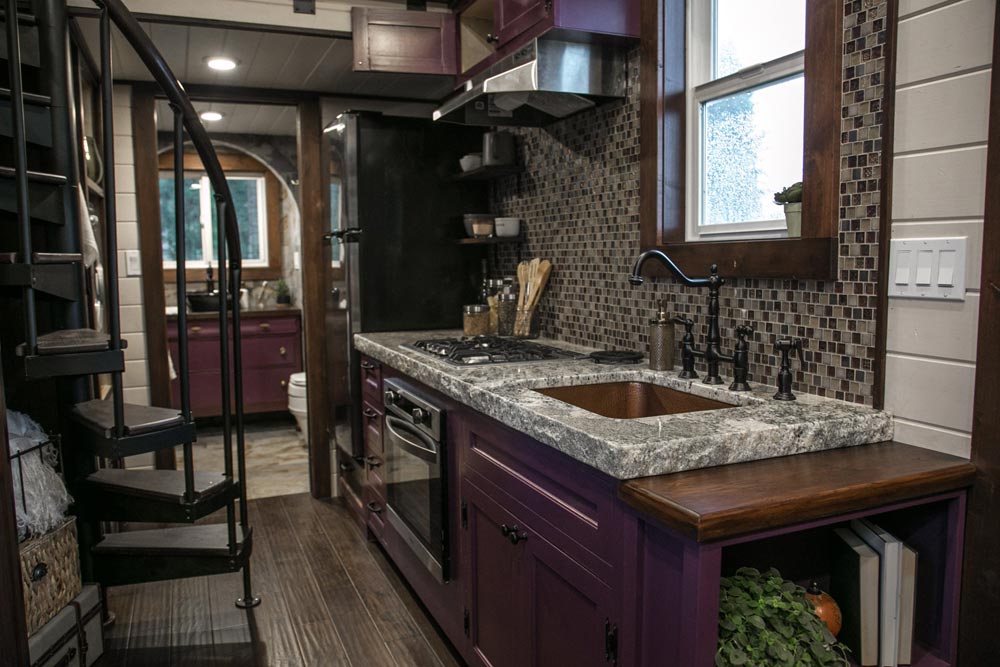 At first, I marveled at the granite countertops and backsplash only to realize the counters have a beautiful purple hue. Then I realized that this home has a gas stove, oven and full sized fridge. I also love that they chose to add a spiral staircase to the loft which features a stunning wood sectional piece. Moving on, there is much more in this home to make you feel like royalty.
"I am not afraid to dream. You first have to start with a dream. Build your castles in the air and give it foundation. Without a dream, you are not going to get anywhere."

-Kofi Annan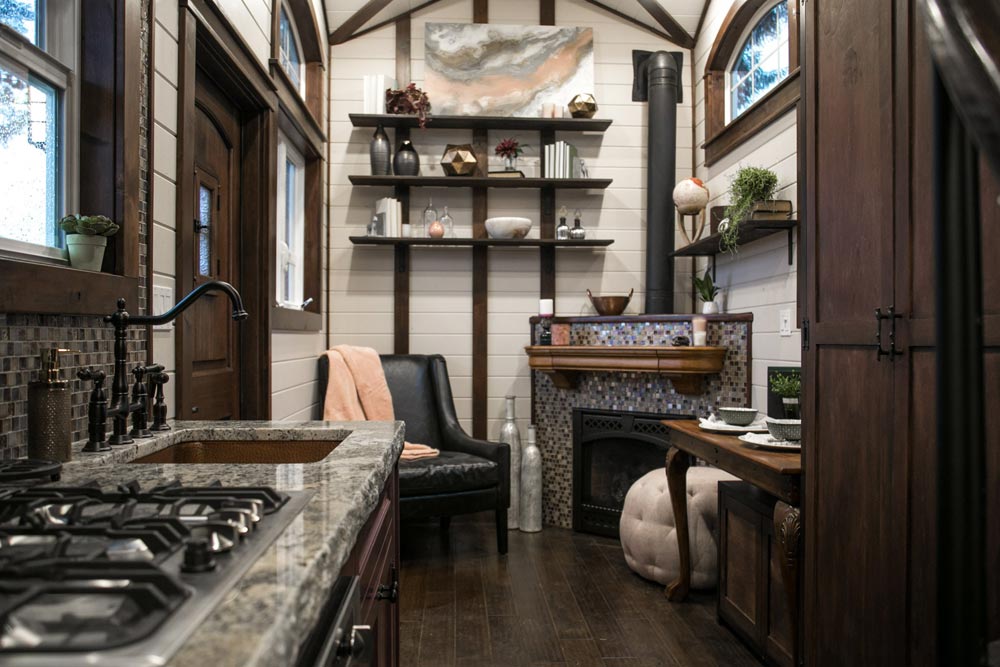 Additionally, I love the living room featuring an antique fireplace, a very cozy looking chair, and an adorable table for personal meals. Nevertheless, these are not the only captivating details of this tiny castle. I think the most luxurious feature of this home in the bathroom. Or, more specifically, the golden bathtub and shower.
Modern looking homes have been more common in the recent years. Personally, homes like these have more of a charm. I love being able to find different tiny homes for all types of aesthetics. More importantly, I love the diversity you are able to have with a tiny home. Regardless of the size of your tiny castle you are sure to have the design that speaks most to you.
Comment below what kinds of tiny homes you want to see more of!