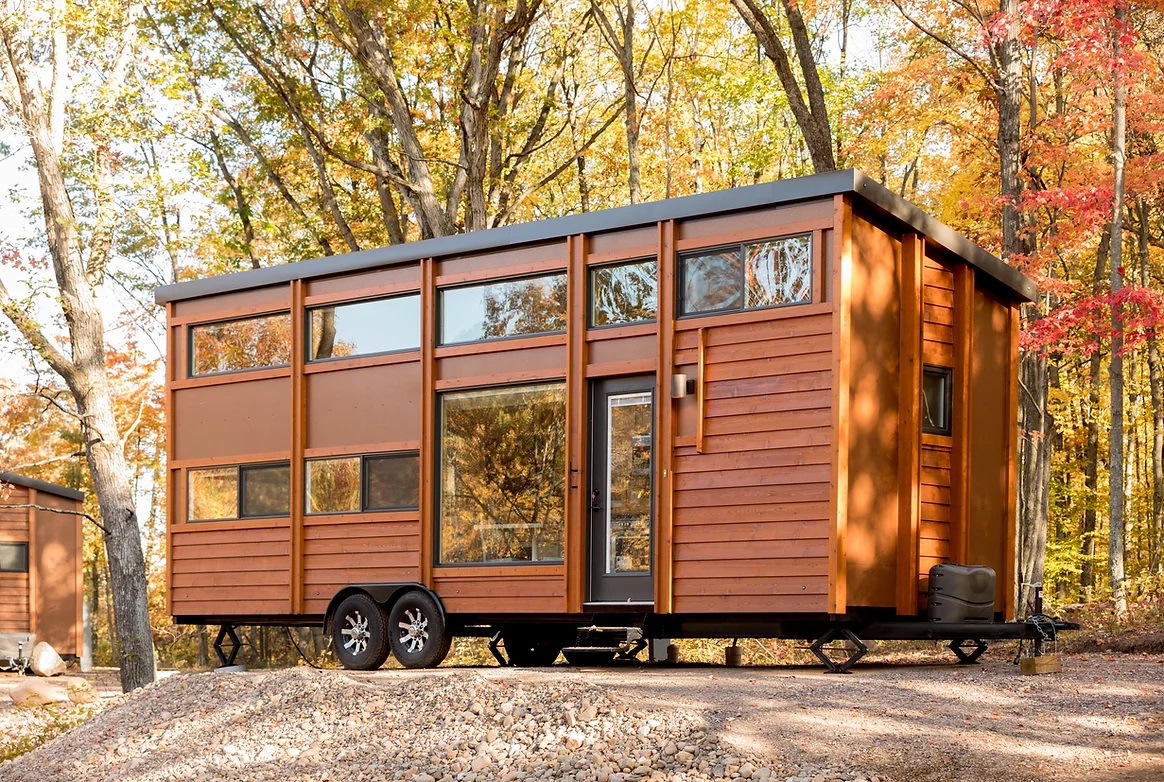 ---
After choosing some homes that were smaller, I wanted to find tiny homes that beat the status quo. Tiny homes can obviously function for smaller needs like an office, studio or mother in law suite. However, they can also function as full sized homes that make you forget you started as a trailer. An excellent example would be the Traveler XL.
---
When Escape Called This Home The Traveler XL They Were Not Kidding About The XL.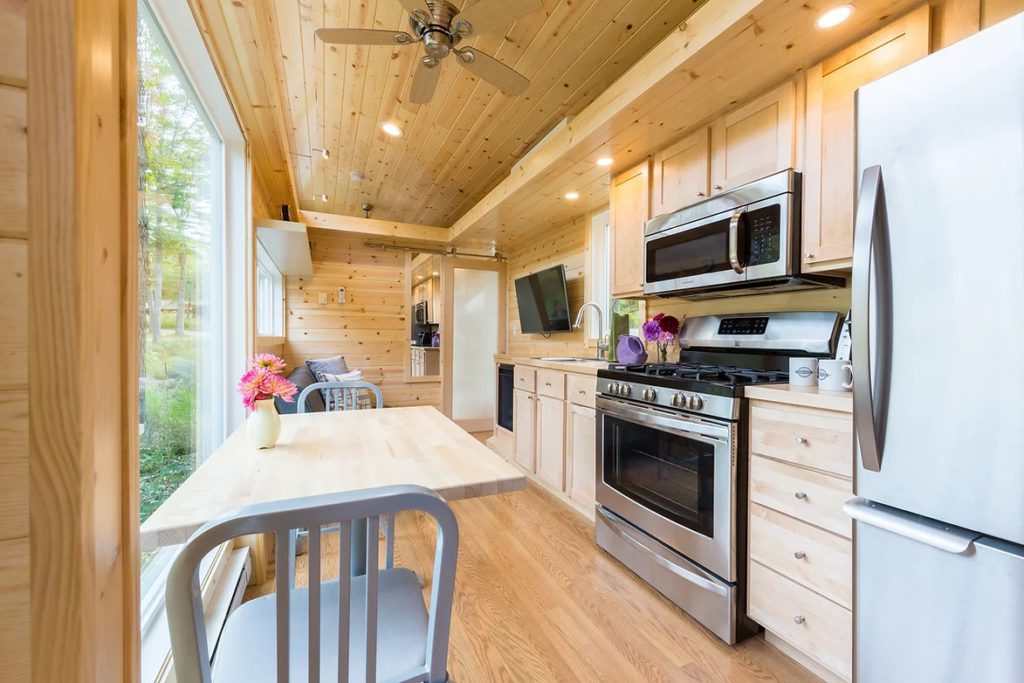 Immediately, the exterior (cedar wood, accent paneling and many large windows) catches your eye. Meanwhile, walking into the Traveler XL feels like a dream. I love how there is an additional lip to the kitchen before seeing the ceiling. The double level tricks the mind into thinking this home is larger than it is. I adore the large window running to the floor next to the dining table. Lots of natural light adds to the massive appearance of the kitchen. It also means a peaceful morning coffee sitting at the table and watching the world wake up.
"A journey of a thousand miles begins with a single step."

– Lao Tzu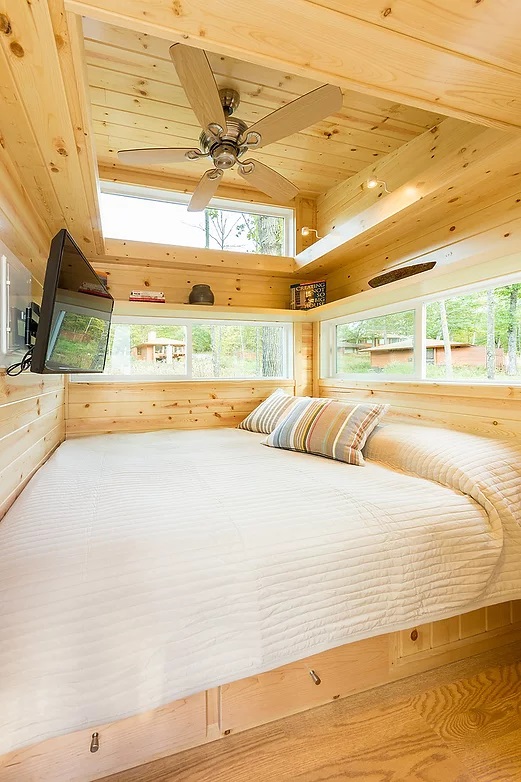 By far my favorite has to be the master bedroom. A master on main is ideal for those that do not want to climb up and down for their bed. The way the room is designed, some space is lost, yet it has that gorgeous elevated ceiling. The multiple dimensions with different lighting and features add to its magnitude. I also appreciate that the designers added a TV in the bedroom for those late night movies to fall asleep too. Everything about this home feels XL and soon you could be "living large" as well. Or living tiny if you prefer!