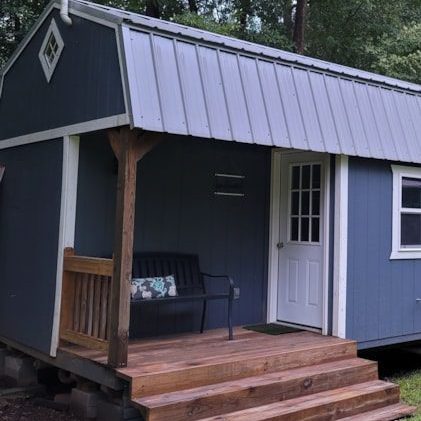 ---
An Inviting Tiny Barn Adorned With A Cozy Porch!
---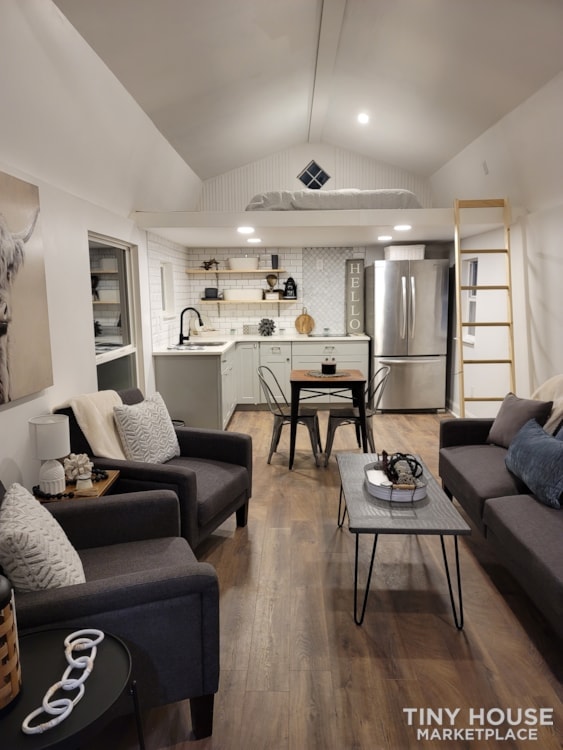 Barn homes are one of my favorite renditions of tiny homes. This tiny barn in particular gained my attention from it's open floor plan. Overall, an open floor plan really gives you the most bang for your buck. Renovating this barn also gives a pitched ceiling. Such high ceilings allow for a quite expansive loft space. Which in this home there are two, meaning there is additional space for storage or sleeping.
"It's what you sow that multiplies, not what you keep in the barn."

–Adrian Rogers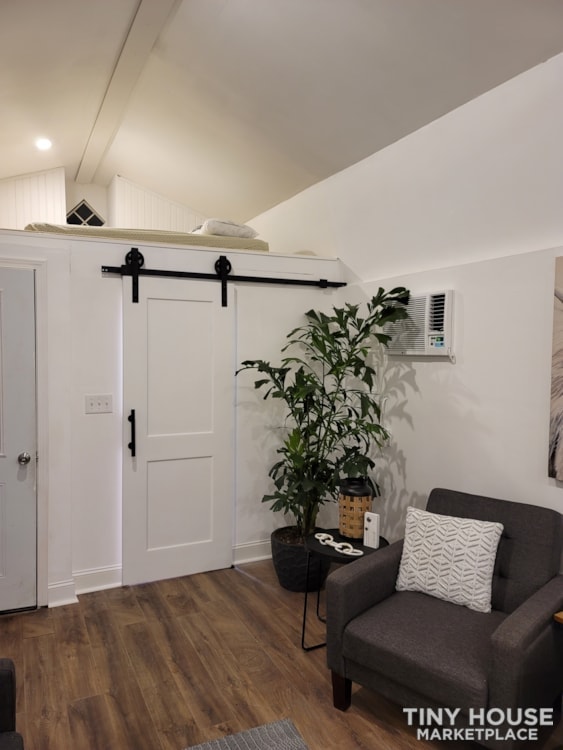 Nonetheless, living in a tiny barn is the perfect place to start your own garden. I find it fitting and it works with your tiny lifestyle. Don't believe me? Let me explain. Living tiny means that your waste needs to be minimal. An easy fix is to begin composting your organic waste. That with recycling will keep your overall waste to a minimum.
"Flowers are restful to look at. They have neither emotions nor conflicts."

-Sigmund Freud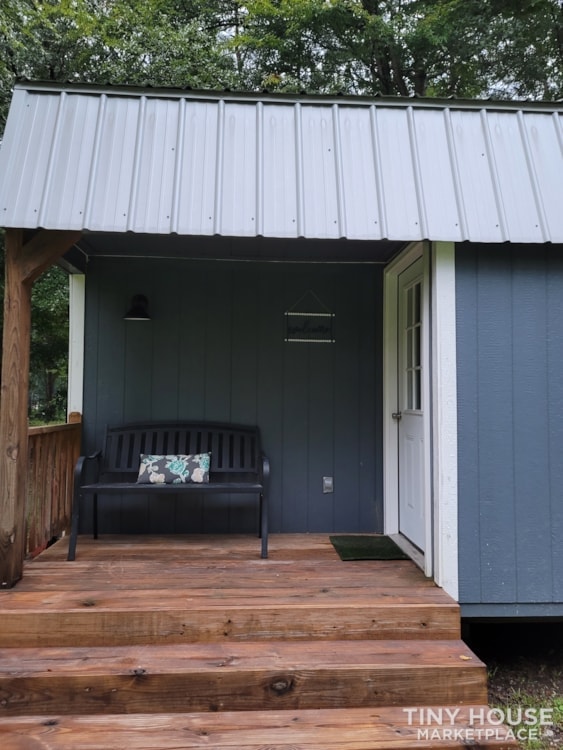 Another issue some come across is that you need to shop often. However, with a garden you can decrease the amount of groceries needed. If you are unsure about space, or do not want to start a large garden, try using vertical space. There are so many planters available now that can work in your tiny space. Additionally this home has a porch space. Adding plants from hanging pots can transform the space.
Plants Can Reduce Feelings Of Anxiety And Depression!
---
Alternatively, giving yourself something to care for will help your mental health. Plants have shown to be great objects for caretakers and starting small will still give you fulfillment. Also, do not worry if some of your plants do not make it. We all have been there. Try again and surprise yourself as you continue to get better at caring for your plant friends.
---