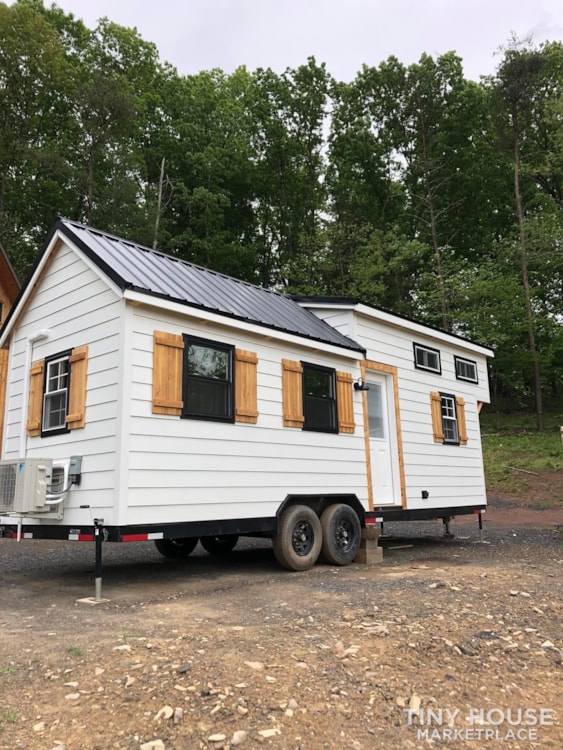 ---
A Hand Built Mortise And Tenon Timber Home
---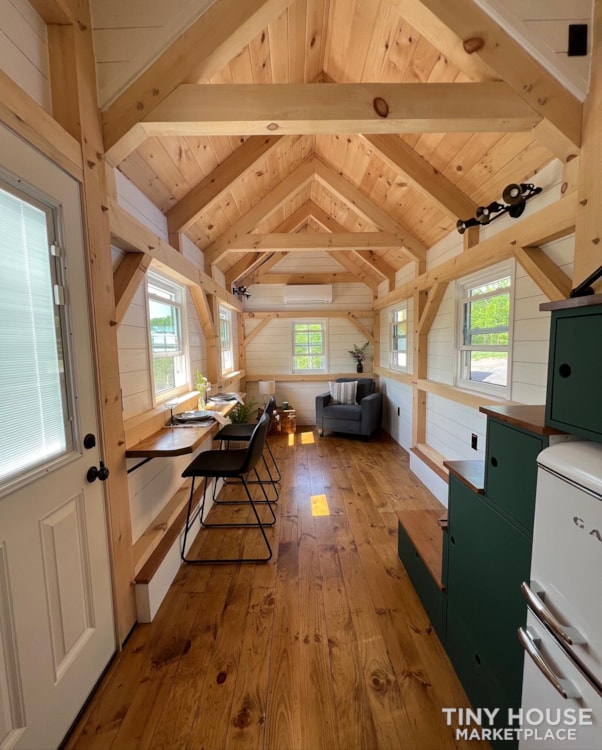 I found this home to be a special type of home. Majority of tiny homes are hand crafted; usually by the same people selling them. However, this home adds an extra technique: a mortise and tenon frame. I adore the way the frame gives a cozy atmosphere to the home. More so, the wood cut and milled was by it's builder. They even did this off their own property. Making this the most hand built home I have seen so far.
"Unity is strength… when there is teamwork and collaboration, wonderful things can be achieved."

-Mattie Stepanek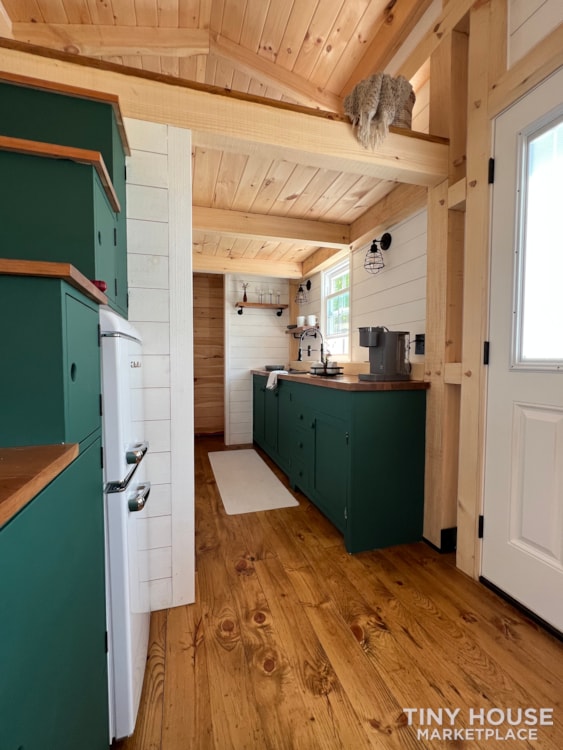 Reading more into mortise and tenon you find that it requires a lot of skill to accomplish. There needs to be a lot of precision in prepping the wood. This shows a lot of care and thought put into the frame of the home. The builders certainly achieved a strong looking home. Additionally, they sourced the outside shutters from a local shop. If shopping local means a lot to you then this may be the home for you.
I think it is beneficial to everyone to buy locally if possible. We are all hard working people trying our best. When we shop locally we give those people a fighting chance to invest in their craft. To see that craft grow and in turn give people a piece of their own joy. It is a beautiful thing when we as a community work together and support each other. As the Tiny Home Movement grows, we begin to see different interpretations. This is why finding a tiny home that is perfect for you is possible.
I hope you enjoyed this post!
Comment below for what kind of home you'd like to see next!